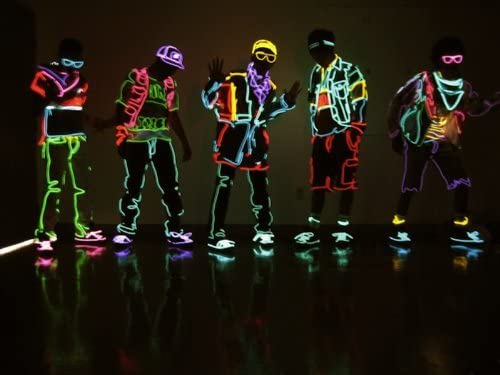 CLEARANCE - LED Body / Decoration Wire - 9.84 Feet Long! Make your own LED costume. Wire can be cut down to any size. Can be used for many other decorations / applications too! Available in 5 colors and in 3 meter size - Obviously great for Halloween, but so much more! - Order 3 or more and SHIPPING IS FREE!
Now, this looks fun and would be perfect for Halloween!
Yup, these are awesome. You can create costumes, decorations, trick out your car etc. Each "tube" can be cut down to exact length you want. Available in 3 meter and 5-meter lengths.
Powered by 2 AA batteries