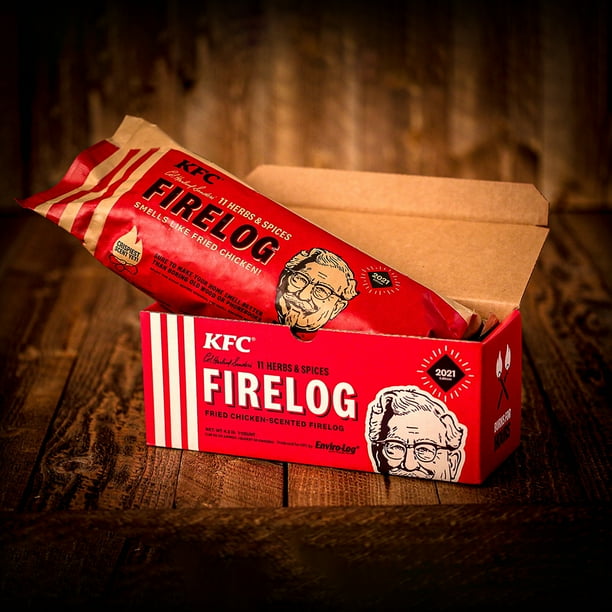 Y'all...For those of you, like me, who have neighbors who are always grilling and it smells good so you want to compete...
🤣
🤣 I seriously am tempted to try these though just for a laugh!
Warm up the holiday season with the KFC 11 Herbs & Spices Firelog from Enviro-Log! Now with an even crispier scent, the limited-edition firelog is designed to fill your home with the aroma of KFC's world-famous fried chicken.
May result in a craving for fried chicken, but please do not attempt to eat it. Please do not put your face directly into the fire in attempt to smell fried chicken!
Enjoy the scent before burning, the smell escapes when lit.
The firelog can burn up to 2.5 - 3 hours. Great for fireplaces, fire pits, wood stoves, chimineas, and campfires.
Store in a safe, dry area away from pets.
Easy to use! Simply loosen the wrapper from the firelog, place the log on the grate seam up, tear open the seam to expose the firelog and light the wrapper at both ends. See wrapper for lighting instructions.
Best enjoyed with family, friends & KFC's fried chicken.
TIP:
Check out these other
fire products on sale
while you are here!