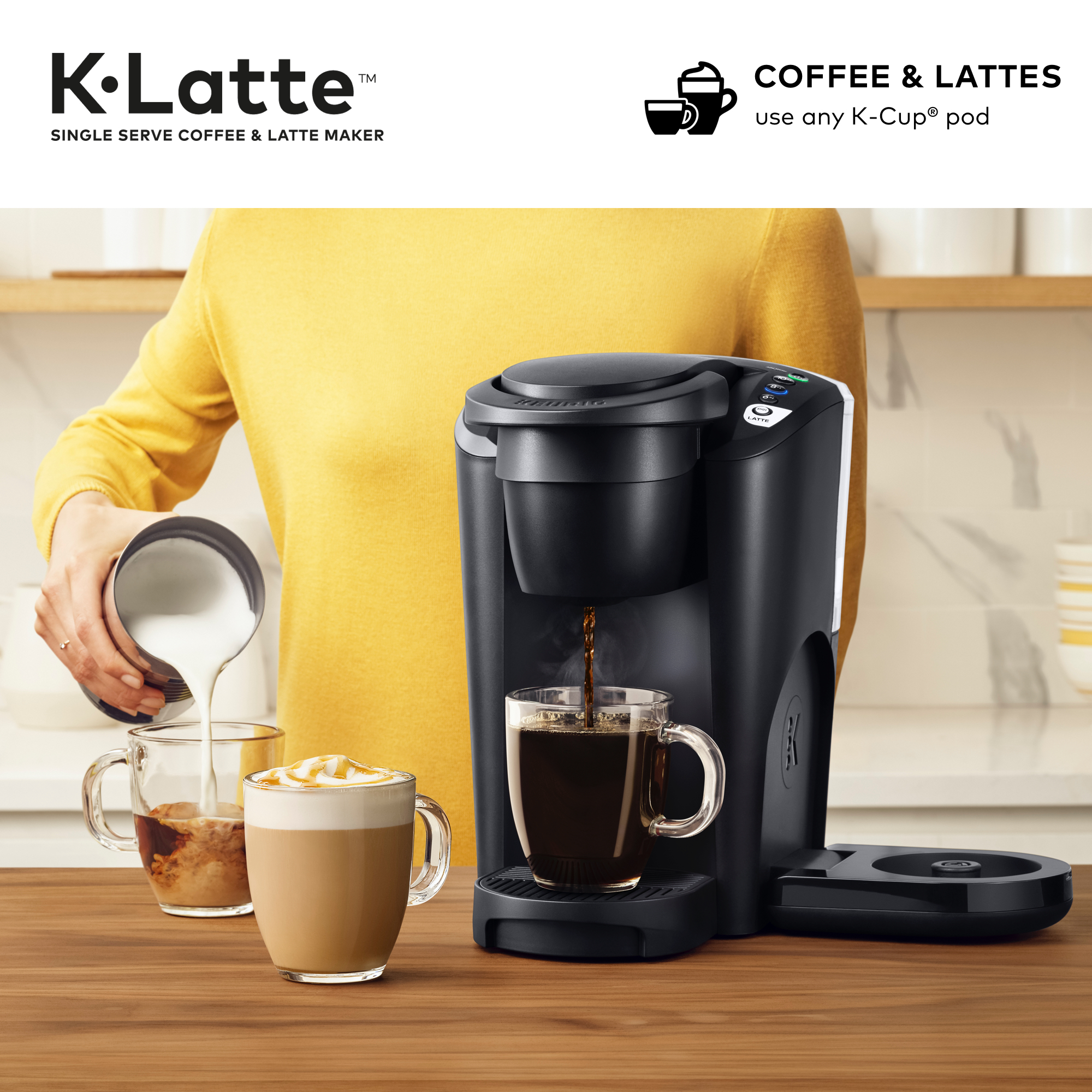 Delicious Lattes in under 5 Minutes!
Keurig K-Latte Single Serve K-Cup Coffee and Latte Maker
, Comes with Milk Frother, Compatible With all Keurig K-Cup Pods, Black Versatility meets simplicity with the new Keurig K-Latte single serve coffee and latte maker. Brew rich, full-flavored coffee and enjoy delicious, creamy lattes simply made in minutes. Whether brewing coffee or making lattes, the K-Latte brewer works with any K-Cup pod so the options are endless. Use the coffee SHOT to brew a concentrated shot of coffee perfect for making lattes. Froth your choice of fresh milk – including skim, soy, and almond – to create delicious, creamy lattes. Or, brew 6, 8, or 10oz of your favorite coffee, tea, or cocoa. The frother is designed to be easy-to-clean and the frother base flips up to save counter space. Enjoying your favorite beverages at home has never been so easy - just brew, froth, enjoy!
FREE Shipping!
SHOP THE LATEST DEALS FOR THESE STORES: