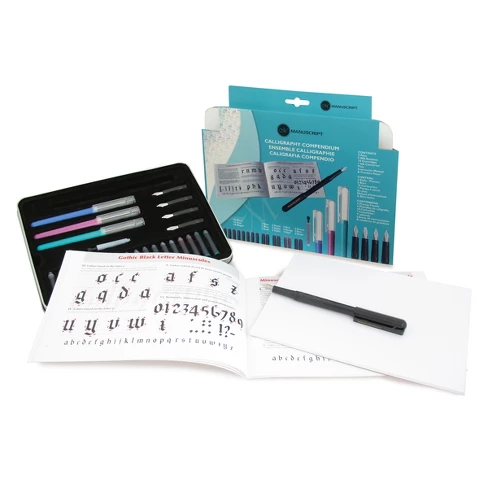 For a limited time only!
A comprehensive set containing 5 nib sections, 4 calligraphy Fountain pens, and 18 ink cartridges. Combined with guidance on learning calligraphy in the form of an instruction booklet, this set is ideal for beginners wishing to learn how to create a variety of calligraphy fonts and styles.
4 Pens & 5 Nib Sections
18 Cartridges (10 Black; 2 Blue; 2 Sepia; 2 Red and 2 Green)
Ink Converter
Complete with Practice Paper and Instruction Manual
FREE Shipping with Target REDcard, otherwise, free shipping with orders $35 or more.
Want to save 5% OFF ALL your purchases?
Make sure to use your Target REDcard! Don't have one?
APPLY NOW -- It's FREE!