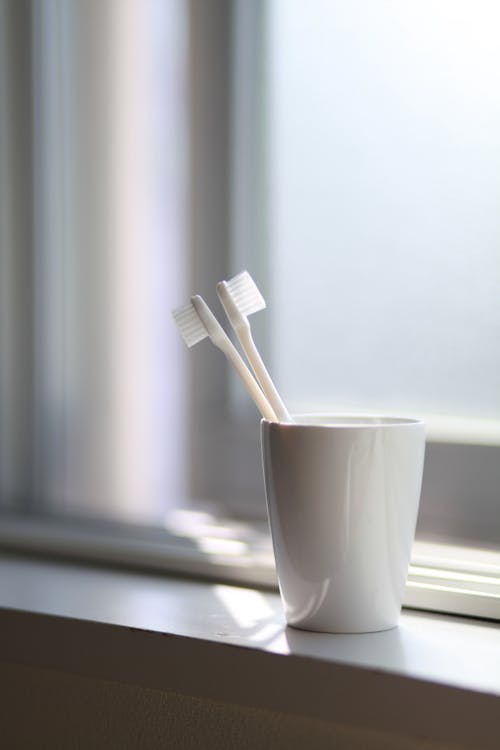 That's why it's essential you discover and implement the best practices for healthy teeth and gums.
Regular Check-Ups
Your regular dentist will inspect your teeth, correcting any misalignment, filling where necessary, and advising on other issues such as root canal or crowns. However, they won't look at your teeth in relation to the rest of your body.
That's why you need to have at least one checkup a year with
a reputable holistic dentist
. They'll look at your teeth and your overall health, treating your body as a whole to give a balanced and effective treatment plan.
Looking after your teeth and gums means regular dental appointments, using a holistic dentists means your whole body will feel better for it.
Brush Daily
You need to brush your teeth at least twice a day, once in the morning and once in the evening. This is the best way to remove debris, plaque, and bacteria. However, it is critical that you don't brush too hard.
Brushing hard damages the gums and can damage the enamel coating on your teeth, increasing the chances of infection and other issues.
Instead, use a finger and thumb only on your toothbrush and circular motions. A good tooth brushing should last 2-3 minutes.
Fluoride
The majority of toothpaste has fluoride in them as research shows it is beneficial for your teeth in that it prevents cavities.
However, not all kinds of toothpaste contain fluoride. Read the ingredients before you buy as it is best to use a toothpaste with fluoride in.
Floss
Flossing removes the plaque and bacteria that collect between your teeth. These are the bits that it's hard to reach when you're just brushing. Because they collect in small gaps they can cause substantial damage.
You need to floss once a day. Insert the floss between your teeth and lower it carefully to the gum line. You can then bring it back up with a sawing motion to dislodge any plaque, allowing you to rinse and remove it from your mouth.
Limit Sugar & Snacks
Sugar is bad for your teeth, but you already know this. In fact, sugar gives the bacteria in your mouth something to feed on. The fact that it is sticky means it adheres to your teeth. When the bacteria feed they produce acid, this is what attacks and weakens your enamel.
It's not possible to avoid sugar completely but you can minimize your intake by thinking about what you're eating.
Potentially more important is your ability to stop snacking. Snacking increases the amount of sugar going to your teeth and the damage that can be caused. It's also likely to affect your waistline!