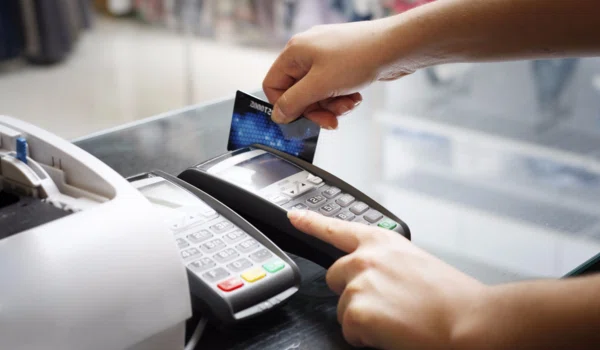 This post originally appeared on the Dealspotr blog. Dealspotr is the most accurate coupon site that pays you to save. I`m @ClosetSamples on Dealspotr, use my link to join today and earn 2,000 bonus points.
Sam's Club
is an American membership-only warehouse chain owned by
Walmart
. It was founded back in 1983 and named after Sam Walton (the Walmart founder). Having more than 50 million U.S. members (including Puerto Rico), it is the 8th largest retail chain in the U.S that has some fierce competition from
Costco
and
BJ's Wholesale Club
. Sam's Club is committed to becoming the most valued membership organization by offering amazing prices on the items their members buy the most. They offer a multitude of items at a significantly lower price, including electronics, appliances, furniture, office products, jewelry, outdoor and patio products, designer goods, flowers, household cleaners, baked goods, meat, dairy, and more. Sam's Club stores are truly warehouses with the items sold directly from steel cages and pallets. It goes without saying that only members can purchase at Sam's Club – with the exception of the pharmacy, café, eye exams, gasoline, and liquor. In addition, Walmart newspaper ads contain a one-time 60-day pass to Sam`s Club (with an added 10% surcharge), which customers can use to determine whether it pays off to become a member. There are
three types of memberships
:
Sam's Savings ($45 per year)
Sam's Business ($45 per year)
Sam's Plus ($100 per year)
Active or retired military personnel (and their spouses) and college students have special discounts.
The perks of membership also include discounted or free access to the following services: auctions, auto buying, rental cars, optical, and cell phone plans. With all this being said, it definitely pays off to become Sam's Club member. However, there are some hidden ways to save money at Sam's Club – and we are here to explore them all.
1. Look for a Membership Coupon
As we already know, customers can get the annual Sam's Savings membership for $45 or a Sam's Plus membership for $100. The $100 price tag for the latter membership comes with money-saving perks like $10 cash back once you spend $500, additional savings for pharmacy, business services and travel, and extended warranty coverage. Therefore, we strongly recommend buying the Sam's Plus membership. However, before signing up and becoming a member, you should try to find a membership coupon. In general, the membership fee will be the same, but you'll get Sam's Club coupons and gift cards. If you would like to find a coupon, simply type in "Sam's Club" into the Dealspotr search box or click
here
. Currently, there is a coupon that offers a $25 gift card, free pizza, and cookies at Sam's Club for people who want to become a member. Therefore, if you sign up for a Sam's Savings membership using our coupon, it will only cost you $20.
2. Shop at the Outside Aisles
All stores display their products in a certain way that makes the customers purchase things they don't necessarily need. That's the main reason why most of us purchase items that we weren`t looking for. And of course, the expensive items are displayed in the center of the store with the goal of luring you into purchasing something that you probably don't really need. With that being said, you should come into the store armed with the right mindset and only purchase the items on your list. And in most cases, you can find the best deals on the outside aisle where staple items like bread, eggs, and milk are sold at a cheaper price.
3. Look for the Clearance Section
Sam's Club carries a great deal of seasonal merchandise and tends to clear out seasonal items to make space for new items. Therefore, you can often find great clearances on various items that will save you a lot of money. And although each store is set up differently, Sam's Club clearance section is typically hidden towards the back of the store (near the freezer section). It can also be found in the clothing and electronics section and sometimes even at the front of the store. In case you have trouble finding the clearance section, simply ask a store associate to show you where it is located. There's no telling what you'll find there, but in general, there will be electronics, clothes, and furniture with dents and scratches. For example, the last time we visited our Sam's Club clearance section, we saw a dining room table for $50 (with the original price $250). You can find something similar on their website, and it's called
Last Chance Buys
. That's probably the easiest way to find an item you need for a ridiculously low price.
4. Take Advantage of the Instant Savings
Once you become a Sam's Club member, you'll see "Instant Savings" signs, which are special discounts on selected items, offering members even more money off the already cheap prices. In other words, the Instant Savings program is another benefit available to Sam's Club members that provides additional savings. You won't have the annoyance of clipping coupons or collecting vouchers as the discount is automatically applied during checkout. The Instant Savings program contains new products, popular items and top selling brands. All members are enrolled within 24 hours after they sign up for the membership and they receive a special booklet throughout the year that informs them about the items that have Instant Savings. The program is available in all U.S. stores, excluding Puerto Rico. In addition, online shoppers can benefit from Instant Savings program as well. In fact, there's a
whole section on their website
showing only currently available, heavily discounted items.
5. Use Free Health Screenings
We can all agree that health is the most important thing in our life and should always come first. With that being sad, you should always visit free health screening events that Sam's Club hosts a few times throughout the year. For example, in 2016, there were three health screening events where you could check your glucose, cholesterol, and blood pressure free of charge, while similar screenings cost more than $150.
6. Free and Affordable Prescription Drugs
Most prescription drugs are substantially cheaper at membership-only stores. For example, 100 pills that cost $40 at Walmart are around $10 at Sam's Club. In fact, you can save anywhere from 25% to 77% on most prescriptions at a warehouse, which can save you a few hundreds of dollars per year. In addition, Sam's Club Plus members save up to 8% on the name brand prescription medications and receive the following prescriptions free of charge:
Donepezil
Pioglitazone
Finasteride
Escitalopram
Vitamin D 50,000 IU
7. Check out Auctions and Shocking Values
Sam's Club holds
special online auctions
for a wide range of products with the starting bid of $1 for almost all items. You can select auctions from the following categories: appliances, auto, baby, electronics, computers & accessories, health & beauty, jewelry, sports & fitness, outdoor, office, holiday, and home. You can also navigate to the most popular, newest, and closing today auctions. To be able to track the upcoming auctions and the ones that will close soon, you should
sign up for text alerts
. Apart from auctions, Sam's Club members can also benefit from special offers called "Shocking Values" that are available on their website and
mobile app
. There's no telling what you'll find there and the discounts are amazing, so definitely check it out.
8. Use Club Pick Up
To avoid impulsive purchases that can really cost a small fortune, we recommend using a special perk called Club Pick Up. This benefit allows you to order your items online and pick them up at the front of the store. Apart from helping you avoid impulsive shopping, this approach will also save you time as you can find everything you need with a few clicks and you'll be purchasing only the things your family needs.
9. Start Using Easy Reorder
We all have the tendency to purchase the same items over and over again simply because we use them on a daily basis. And when you shop online, the easy reorder feature tracks your purchases and you can reorder items with a simple click. It will save you a lot of time and once again, help you avoid impulsive shopping. After reordering your items, simply use the Pick Up benefit and collect your items.
10. Get Free Stuff
By shopping at the right time, Sam's Club members can eat free meals. In addition, they can get product samples by scanning the membership card at the "Freeosk" kiosk located in the store. Sometimes the samples contain coupons or even free products like photo books or personalized photo mugs.
Takeaway Notes
Sam's Club is known for selling merchandise in bulk and directly off the pallets. The members can save a lot of money simply because all items have a low price tag. However, if you want to increase your savings, you have to plan your shopping carefully and apply the above-mentioned tips. We strongly recommend switching to online shopping as it saves time and money – plus, it's the easiest way to search for any item and compare its price. In addition, always look for the Instant Savings, Auctions, Shocking Values, Clearance Section and Outside Aisles, as they are the "gold mines" when it comes to saving money (which is pretty ironic).