Life hacking allows people to take more ownership of their lives. Before attempting to hack life, people shouldn't just set an end goal but should also ask themselves how they want to feel on a daily basis. If people aren't happy with what they are doing daily they won't succeed. Maybe all this life hackery is just another way the internet tries to hold your attention. Some life hacks might really be game-changers. Either way, it doesn't hurt to try, right?!
Definition of life hack
informal. : a usually simple and clever tip or technique for accomplishing some familiar task more easily and efficiently. "Life hacks," as they are known, are all about eliminating life's manifold frustrations in simple and deliciously clever ways.
Why are life hacks so popular?
Life Hacks are the best things that can happen to a person. Why wouldn't you like to do the same thing in a short and simple way? Like Bill Gates always said He would like to hire a lazy person rather than hard-working person because he will find an easy way to do the same. Life Hacks merely make the work easy with the same results. They are popular because they can improve the rest of your life.
Follow me to save more money!
Don't forget to
follow me on Twitter for daily deals
and freebies. I am very limited on my posting on Facebook due to all their
"violations"
and such. I don't even like to post kitchen knives on there anymore! Whereas
everything
has been getting shared on Twitter. Of course, you are always welcome to still
follow me on Facebook
as well! So don't miss out on all the money-saving offers!
TODAY'S LIFE HACK
Before committing to a hotel or apartment stay, check out the Bed Bug Registry (bedbugregistry.com). This website will show you places worldwide that have been reported for bed bugs.
Speaking of bed bugs, check these products out:
Enjoy a bug-free and dry season thanks to this vinyl mattress cover. Great for young animals and children as well. Stop throwing out mattresses and handing them down, by simply using one of our fabulous protectors.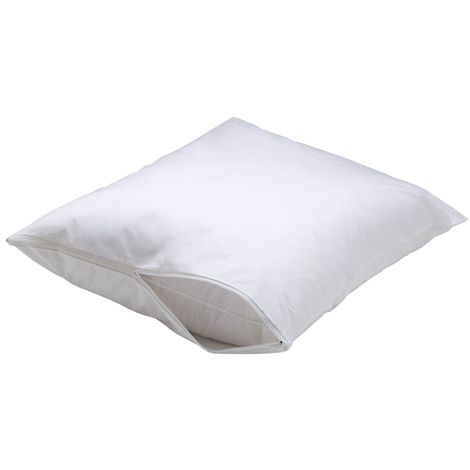 Bargoose Bed Bug Solution Elite Zippered Pillow Cover is made of stretch polyester knit laminated to one-mil urethane and features bugstop seal patented tape closure. It is dust allergen proof, waterproof and fire retardant. This cover has self locking, rust proof polyester zippers. User can be sure that they can sleep tight, and the bed bugs will not bite.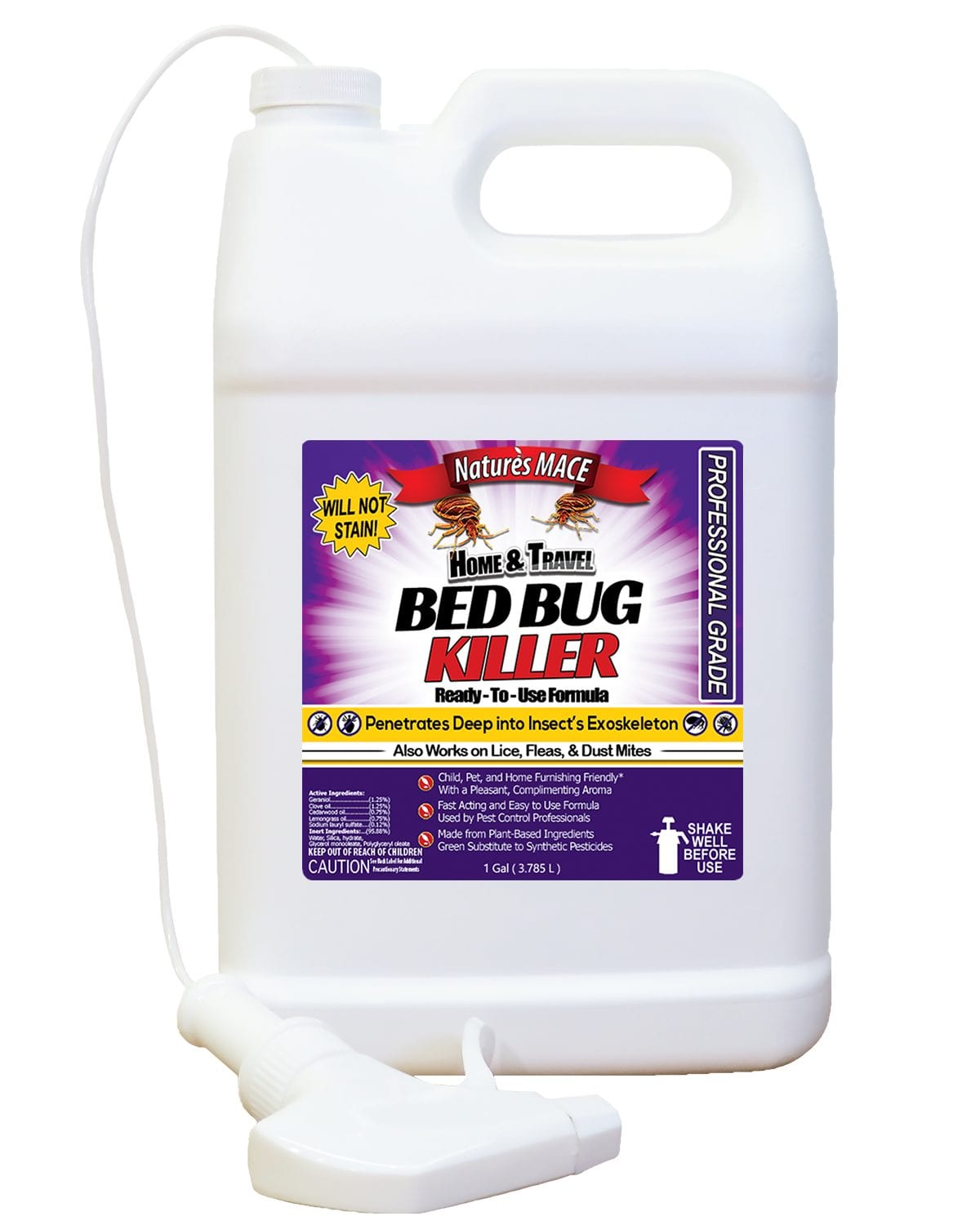 Nature's MACE™ Bed Bug Killer is an easy, do-it-yourself option, that can save you thousands of dollars. It can eliminate the need for professional exterminators, at a fraction of the cost. Say goodbye to the expensive foggers, heat treatments, poisons, and other harmful, chemical-based pesticides. This is a safe and highly effective alternative to toxic treatment methods. Best of all, you don't have to consider abandoning your home for days on end for treatments. Our proprietary blend only targets invertebrates, making it safe for use in sensitive areas. It is non-toxic and does not pose a threat to you or your family. It is a plant-based formula, you can use around your family, pets, and children. *When used as directed. It's an economical solution for low, moderate, and even severe bed bug infestations. Its advanced formula kills bed bugs and other household insects including lice, fleas, and dust mites. Most importantly, it successfully kills in each life cycle stage, eliminating eggs, nymphs, and adult bed bugs, on contact! Our proven, laboratory-tested formula also provides for residual protection and control. The truth is most natural bed bug products only work on contact for a short amount of time. With our product, after it dries it continues to work as a residual killer. Now you can stay protected for prolonged periods of time, after the initial application. Our formula was created through more than five years of extensive research and testing. We use technology that really works and include more active ingredients into our product.
TODAY'S GREEN HACK
Want to save on watering your garden? Install some gutters and downspouts that direct the rainwater to your garden. You can pick a few up for cheap at your local hardware store.
Speaking of rain, check these items out:
A lightweight utility jacket that stows away in a handy pouch for travel or unexpected showers has snap tabs to roll up the sleeves when the sun comes out.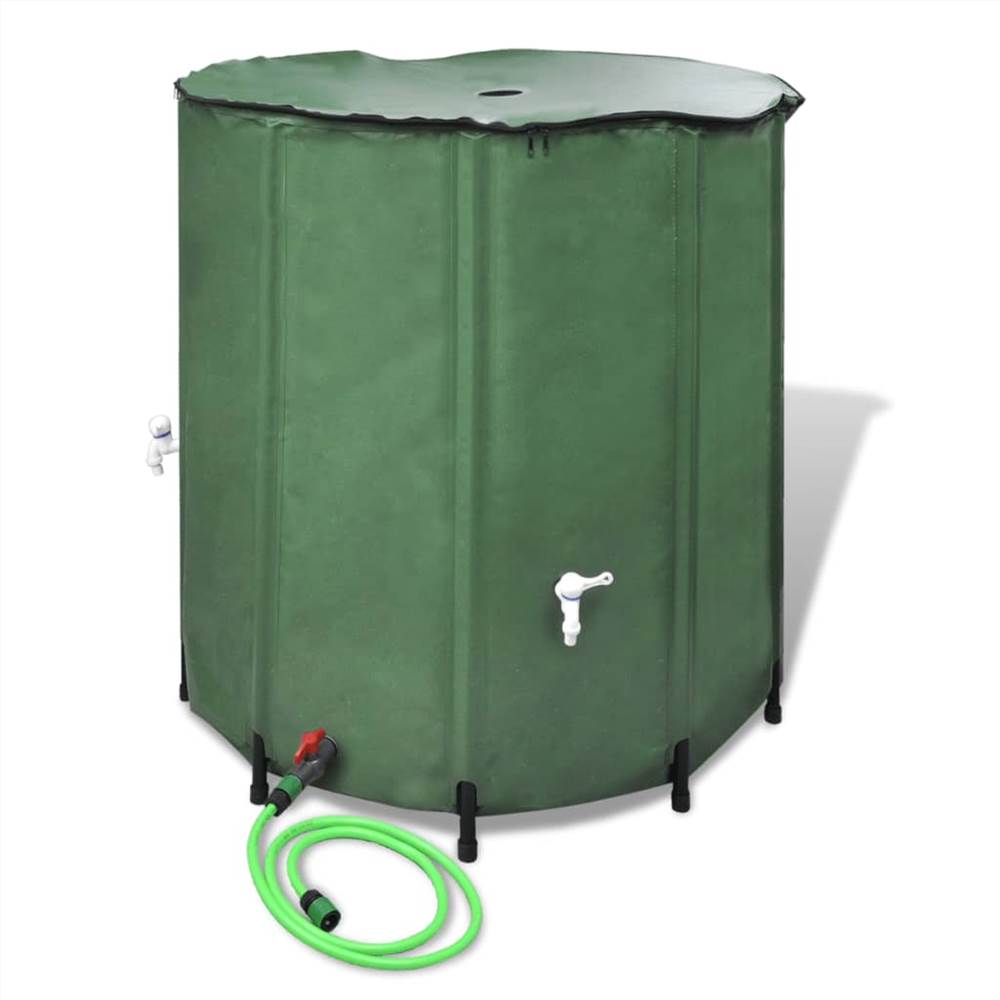 The 500 L collapsible water tank is perfect for storing rain water for later use. You can use the water to wash your cars, bikes, pets, etc. Thanks to the high quality PVC, it is UV protected and corrosion resistant for a long-term service life. In addition, since every inlet and outlet is equipped with netted filter, the tank purifies the water effectively. All necessary accessories are packed together, including a PVC tarpaulin, a faucet with filter, an overflow valve, a garden hose and an overflow hose. The assembly is quite easy.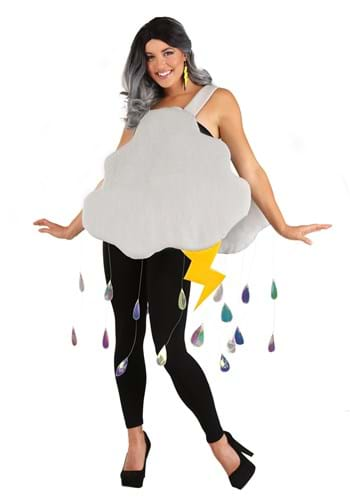 100% polyester velour, satin, & faux leather fabrics, fiberfill stuffing
Outer surface of front & back clouds is velour; fiberfill stuffing between outer surface & satin lining
Tabard slips over head, velour straps rest on shoulders
Each cloud has iridescent faux leather raindrops hanging from bottom edge on clear nylon cord
Front cloud has foam-backed faux leather lightning bolt sewn to lower left edge
Exclusive