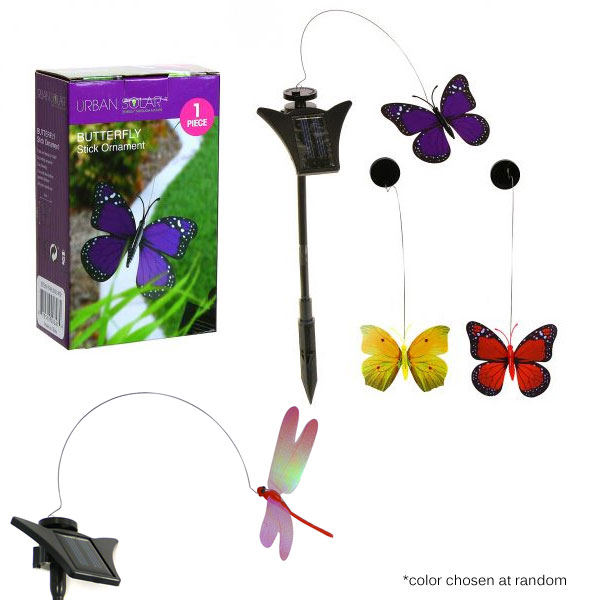 Decorate your yard or garden with these great Solar Powered Flying Butter flies and Dragonflies. You'll feel like it's springtime all year round.
Product Features:
Choose Butterfly or Dragonfly at checkout - Colors may vary and are chosen at random
Dragonfly measures approx. 2.5 in x 5 in - Butterfly measures approximately 2.5 x 3 in
Dragonfly stake Approx. 18 in tall - Butterfly stake Approx. 12 in tall
Solar Powered
Looks like it's flying!