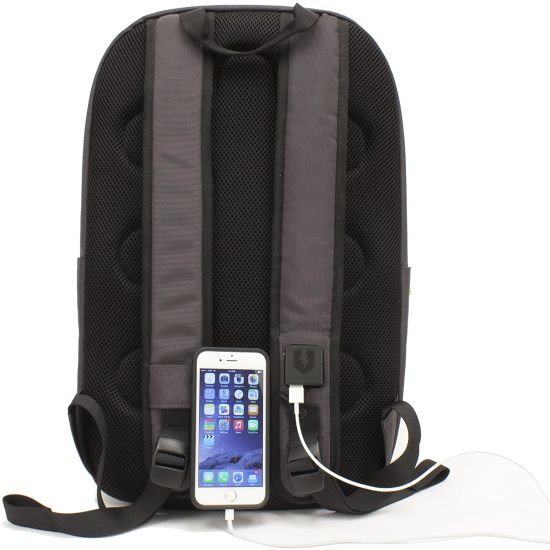 (This is a VERY good deal) - M-Edge Tech Laptop / Backpack with Power Charge Port - Charge your phone and devices through the backpack with the INCLUDED high capacity 6,000 mah power bank, which retails for $30 just by itself! $60 at Best Buy, just $19.99 from us! - Order 2 or more and SHIPPING IS FREE!
This is a handy find!
The Tech pack has enough room for all your gear with a built-in battery. The included battery and patent-pending exterior battery interface have the power to charge your phone or tablet on the go.
Features a patent-pending USB interface on exterior of Bag that allows you to charge your phone or tablet on-the-go
Included battery provides 6000 mAh charging capacity to power your tablet or smartphone
Provides an additional 40 hours of battery life for your smartphone or 10 hours for your tablet
Fits up to a 15" laptop. Does not charge laptop
Tear resistant 1000D nylon dwr fabric. Features a small, plush pocket perfect for protecting your sunglasses or smartphone. Side pocket for water bottle