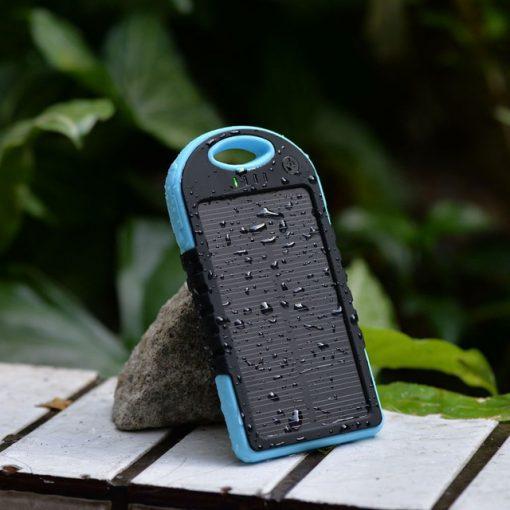 This is a must-have item if you are on the go!!
Never let your precious smartphone run out of juice again! The compact, portable and stylish design easily fits into your bag to provide instant power on the go. Great for long flights, road trips, camping, and more. Featuring a waterproof, shock proof, and dustproof design, this device can take a beating compared to your standard powerbank. It even has a nifty LED light to navigate in the dark. Could it get any better than this?
Features:
1A and 2.1A outputs to charge 2 devices simultaneously
Waterproof
Strong Shock Proof
Dustproof
Drop Resistance from heavy rubber
Operates on a built in Li-Polymer battery & charges 1.2W Solar Panel
Environmentally friendly
Overcharge protection helps preserve the battery
LED Light
Comes with clip to place on bag or any device that can be hooked on to
Double click device to hit flashlight
Great for hiking/sitting in the sun/beach etc.
Methods of Charging
1. Using the Micro USB Cable (included in the package) and will take about 2-3 hours to fully charge.
2. Via the sun For optimal performance, allow direct sunlight to charge for 24+ hours