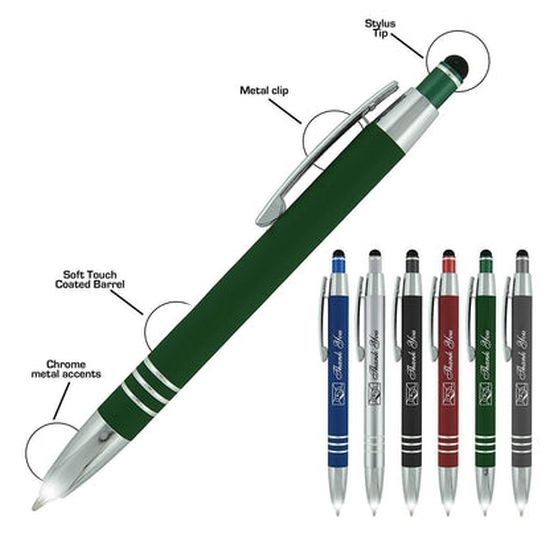 Stock up on these fun pens NOW!
WRITE IN THE DARK: Be ready at night and in Dim situations! Write easily in the dark with this 3 in 1 Night Writer Flashlight Ballpoint Pen. Simply push the flashlight tip to turn the small white LED light on and off.
WWIDE COMPATIBLE WITH MANY DEVICES: SyPen's Stylus Tip Pen is compatible with touch screen devices from various brands for your convenience. Use them everywhere from your phone to your tablet with ease.
WDURABLE DESIGN: SyPen's 3 in 1 Stylus Flashlight Pens are designed to stand the test of time. Our pens are constructed from a sturdy metal material that are more durable than competing brands.
WULTRA SENSITIVE TIP: Our stylus pen is the best stylus, durable conductive fiber/rubber hybrid tip, gliding across any touch screen highly sensitive & smooth, providing a seamless, pen-like writing experience. The fine tip allows you to achieve greater detail in your note taking & art projects.
BONUS:
Check out these other
back to school deals
currently available while you are here and save some money!
Did you find this post helpful? If so, it would be great if you could show some support by following

Closet of Free Samples on TikTok

(as well as my other social media accounts @closetsamples) and by checking out

my Etsy shop

! As a small creator, all your support makes a difference! Even a simple share of this post to your friends helps! Thanks so much!