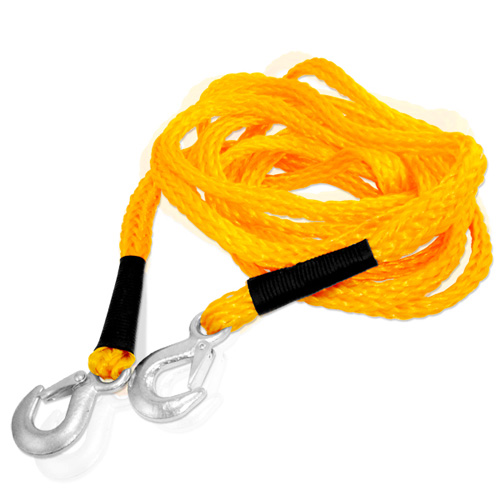 This is perfect for towing! Keep one in your vehicle!
What's stronger than a chain? This tow rope! Tow rope features excellent stretch to absorb sudden shock and conforms with all state towing regulations. It also has heavy duty forged hooks and plastic hand guards and it is 100% rot resistant.
Product Features:
Super Strong yet Light Weight Poly Braid
Max Capacity: 1500 lb
Excellent Stretch to Absorb Sudden Shocks
Heavy Duty Forged Hooks & Plastic Guards
BONUS:
Check out these other
rope products on sale
while you are here and save some money while you are here!