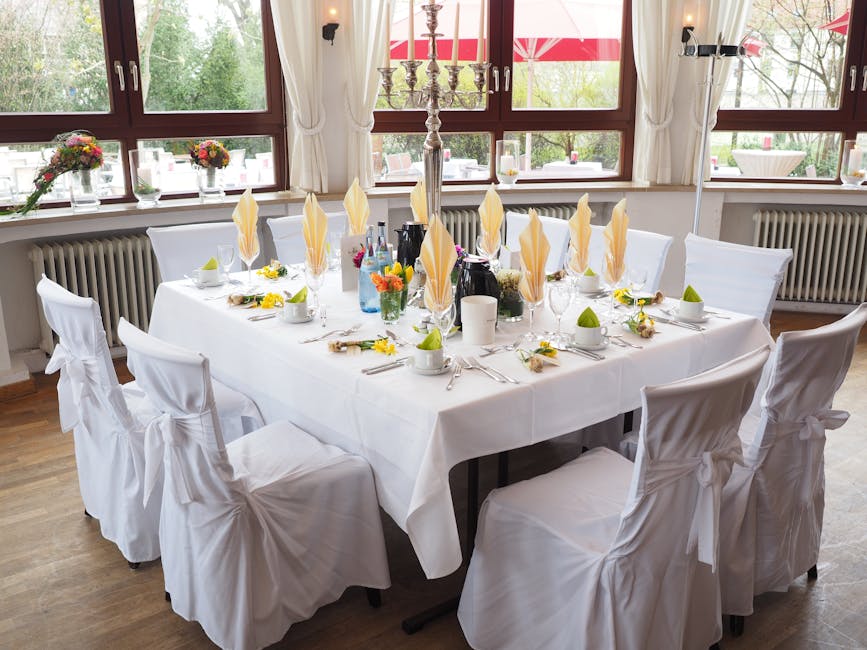 Do you have a special event coming up? Maybe a wedding? Maybe you're opening your own restaurant or business? Just want to update your linens at your home? Well don't miss out on this amazing sale!
Shoppers can order any size or shape tablecloth they need from a selection of over 300 fabrics. Bright Settings is known to have an excellent customer service department and is available to help shoppers through the sizing and selection process if needed.
I personally fell in love with the 'Shalimar' design. It is a fabric that features a "crinkly" design and striking colors that range from white to mango to eggplant to onyx and more. I think this style would make for a fun event if you use it in a bright color. Or you can use the 'Polystripe' style in white for a wedding. Really want to make the table stand out a bit more? Add a table runner on top of your already chosen linen. Play around a bit. If you have a matte or plain style linen, add a sparkle style table runner. Get a few styles to try out and see what fits your needs and look. Of course, these are just a few of my own personal suggestions from what I found on their website.
Who is Bright Settings?
At
Bright Settings
, they sell and rent tablecloths as well as table linen products. At Bright Settings, their specialty is making custom sized tablecloths and table linen for odd size tables. They also print trade show table covers and they can even print everyday table linen that you design yourself. Of course, most people don't just go to Bright Settings for their table linen. They also go to them for their folding tables, café tables, folding chairs, banquet chairs, staging, risers etc, which they ship from multiple locations across the USA.