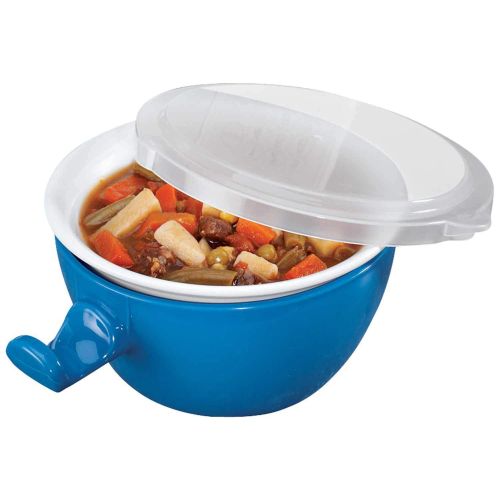 Never burn your fingers again. This unique two-piece set,
Ceramic bowl
fits inside
microwave-safe plastic bowl
allowing the food inside the bowl to cook fast and stay warm. Handy lid keeps microwave clean by preventing splatters. Unique handle on the outer bowl allows for eating straight out of the microwave without dirtying more dishes and lets you hold the bowl with one hand.
3-Piece set: ceramic bowl, microwave bowl holder, vented lid
Large 24-ounce capacity
Dimensions: 9-1/4-inch by 7-inch by 3.625-inch
Dishwasher safe