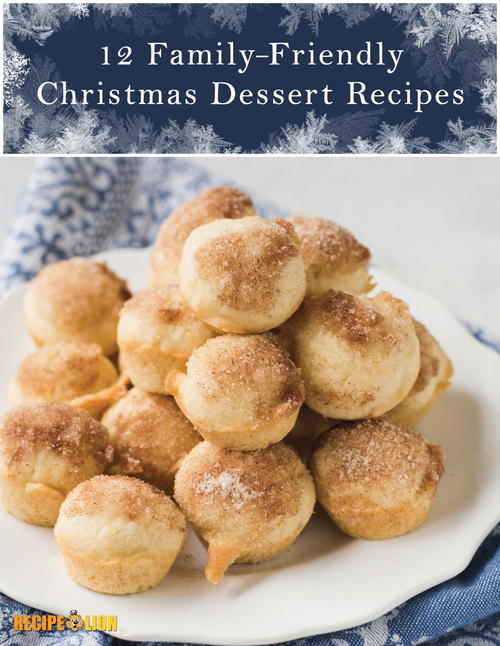 It's never too early to start planning your
Christmas dessert recipes
! Holiday treats can be delicious, decadent, and best of all, they can bring the whole family together. Each of these dessert recipes will have you thinking of creative ways to fill your plate. With such a great list, you're bound to find a new family favorite. Holiday dessert recipes have never looked so good!
Finding children's Christmas
dessert recipes
that the whole family can enjoy together is sometimes a challenging task. That's why we've compiled this collection of
12 Family-Friendly Christmas Dessert Recipes
, where you'll find recipes for candy, cakes, and even dessert for breakfast. You'll love trying an assortment of desserts for your next holiday meal. Whether you're planning just a small family meal or have a big party in the works, you're sure to find just the right dessert recipes that everyone is sure to love. Is your mouth watering yet? You'll definitely want to leave room for dessert when you take a look at this collection of delicious holiday recipes!
NOTE: This item is absolutely free, but please note that Closet of Free Samples does not ship out freebies and free samples! Also, Closetsamples.com does not offer free stuff or free samples for sale. Follow the instructions provided above to request the listed freebies. If you need to contact a specific merchant, please follow the link to that merchant's own website.
Visit Closet of Free Samples website every day for more new freebies and deals.