We can't escape age. Whether you like it or not, your body won't be the same as it was 40 years ago. The best thing to do is to accept it. However, there are some things you can try to look younger than you already are. Some skincare products will be able to slow down the aging process and make you look a few years younger.
The aging process is mostly shown through wrinkles. Unfortunately, if you don't take care of your face and neck, the wrinkles will be more visible. They can even add a few years on you and make you look older. If this is not something you want, you should take measures before you reach a certain age.
There are a lot of ways you can prevent a saggy neck. You just need to find the right product to do so. Speaking of skincare products, they will offer your skin elasticity and radiance. Washing your face only with water isn't going to do the trick. You will also need additional products if you want to have clear skin.
When it comes to the neck, you should know that the skin below your jaw is really thin and sensitive. This is because this area doesn't latch sebum as your face does. If you don't protect it, the UV rays will do extensive damage over the years.
The UV rays are your number one enemy when it comes to rapid aging. This is because they destroy healthy cells located in your epidermis and ruin the condition of your face much faster. This is how discoloration happens, as well. What's worse, you can even develop skin cancer from too much unprotected exposure. For additional information, make sure to click on this link
https://www.who.int/uv/faq/whatisuv/en/index2.html
.
Speaking of preventing a saggy neck, here are some products you can use:
Sunscreen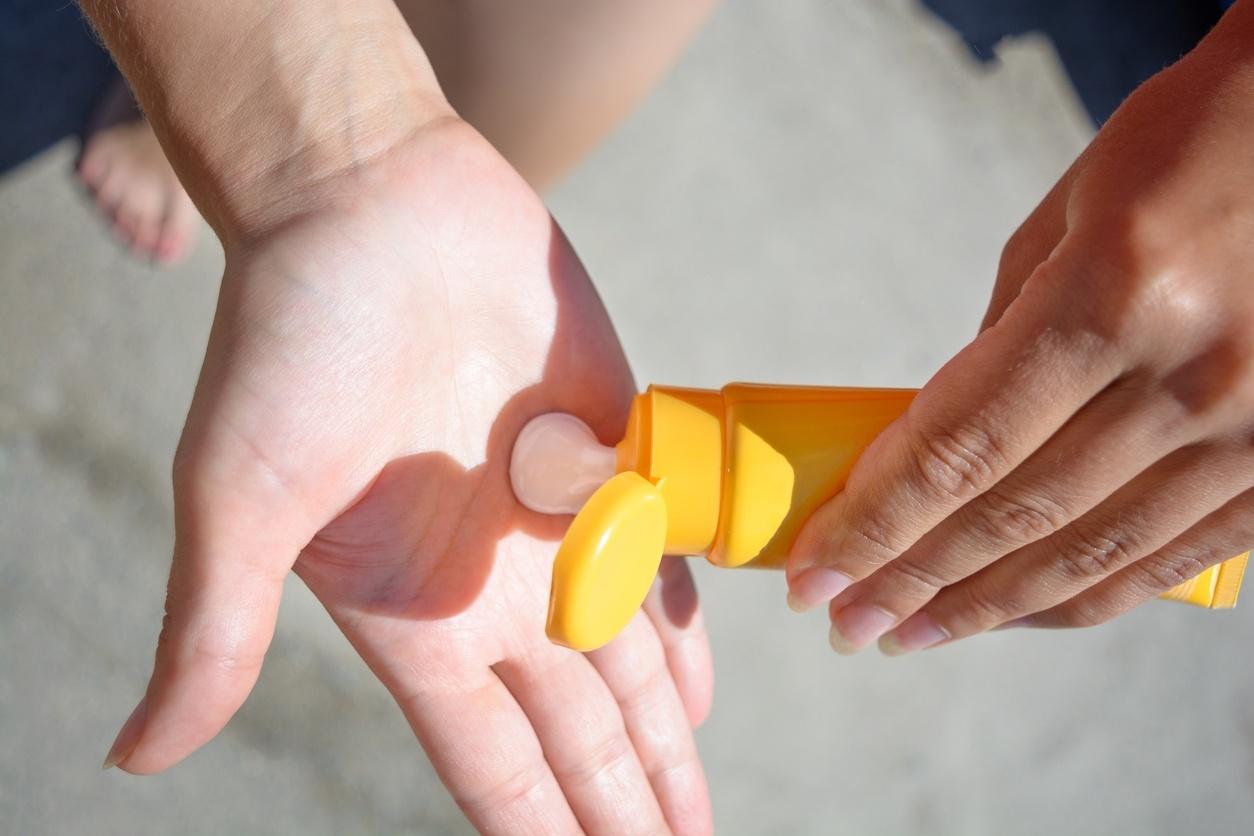 When it comes to an excellent skincare routine, sunscreen is your best friend. It will give your neck elasticity and softness. You might not be able to notice it, but the SPF factor protects your skin from sun damage. You should apply it daily because you are regularly exposed to the rays, even inside your home.
When you start applying it on your face, never forget the neck. Your face latches sebum, which offers some protection against dirt and bacteria. Your neck doesn't. It will be completely exposed not just to dirt, but to the UV rays as well. If you apply sunscreen on it, you will slow down the aging process and make your neck tighter. That's the whole point. Not only that, but that entire area will be safe from the UV rays.
If you don't have an SPF factor in your own collection, you should purchase one immediately. Its effect will have a positive impact on your whole body, not just the neck. Any dermatologist will tell you the same thing. Just make sure to establish a daily routine where you provide your skin with the necessary vitamins and hydration for health and radiance.
Neck cream
A neck cream is a must if you want to avoid getting a saggy neck. Many products such as these are rich in vitamins necessary to maintain skin elasticity. When it comes to skincare products, a neck cream is your best friend as well. Usually, older women in their 40s or 50s start to use this type of product, but you can start earlier as well.
If you want to prevent the issue, it is advisable that you start earlier. This way, you will definitely slow down the aging process because your skin will get used to the product. Every time it absorbs it, it makes a difference. You might not be able to notice it right after you apply it, but it is incredibly beneficial in the long run.
Moreover, when you browse for the perfect anti-
sagging neck creams
, make sure that the product suits your skin type. Not all people have the same kind of skin. Some active ingredients in one product might do more harm than good to your neck. Or, what's worse, you can end up wasting a lot of money on creams that won't do anything for you.
Therefore, you shouldn't purchase the first cream you see. If you want an expert's opinion on the matter, make sure to contact your dermatologist and ask for a recommendation. Who better to advise you on what to use for your neck than a medical professional?
Exercises
There are specific exercises you can do to strengthen and tighten your neck. A good idea is to stretch it regularly with simple, yet practical exercises. You can follow certain tutorials done by professional fitness trainers. It will really make a difference. The only way to compare whether it is a useful technique or not is to do a before and after shot. Read more on
this page
.
Some people even try face rollers to tighten their necks. This can work too. There are many types of devices like that available on the market. If you want to give it everything you got, you should start using one as well. As long as you stick to the right skincare routine, you will be able to see results in the future. You won't be able to achieve your goal if you just sit around and do nothing. Achieving something takes time and effort.