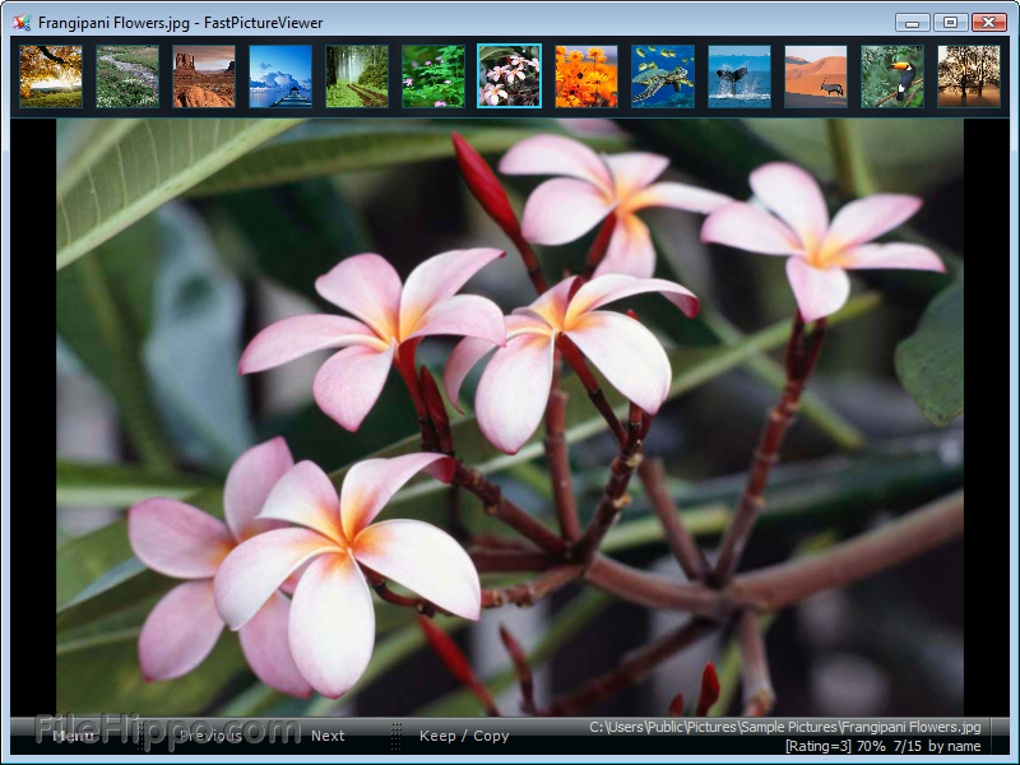 FastPictureViewer
, an image viewer designed for photographers. Now with powerful workflow tools helping to automate file management duties like copy, move, delete, save-for-web, and more.
Fastest RAW viewer ever. Period.
Instant zooming to 100% view, for quick sharpness checks. Best in industry!
RGB histogram, EXIF shooting data and Adobe XMP Rating/Label/Urgency instant display.
Instantaneous display of the next image in line (when computer resources allows).
Instant industry-standard Adobe XMP compatible rating and tagging.
Fast tethered shooting through MTP/PTP. Tether a Nikon D3S or D3X in 64 bit, today!
Supports most common image formats, including Adobe DNG, plus specialists formats such as OpenEXR, DDS, PNM and more, through separately installable image codecs.
This is the 32-bit version.
NOTE: This item is absolutely free, but please note that Closet of Free Samples does not ship out freebies and free samples! Also, Closetsamples.com does not offer free stuff or free samples for sale. Follow the instructions provided above to request the listed freebies. If you need to contact a specific merchant, please follow the link to that merchant's own website.
Visit Closet of Free Samples website every day for more new freebies and deals.