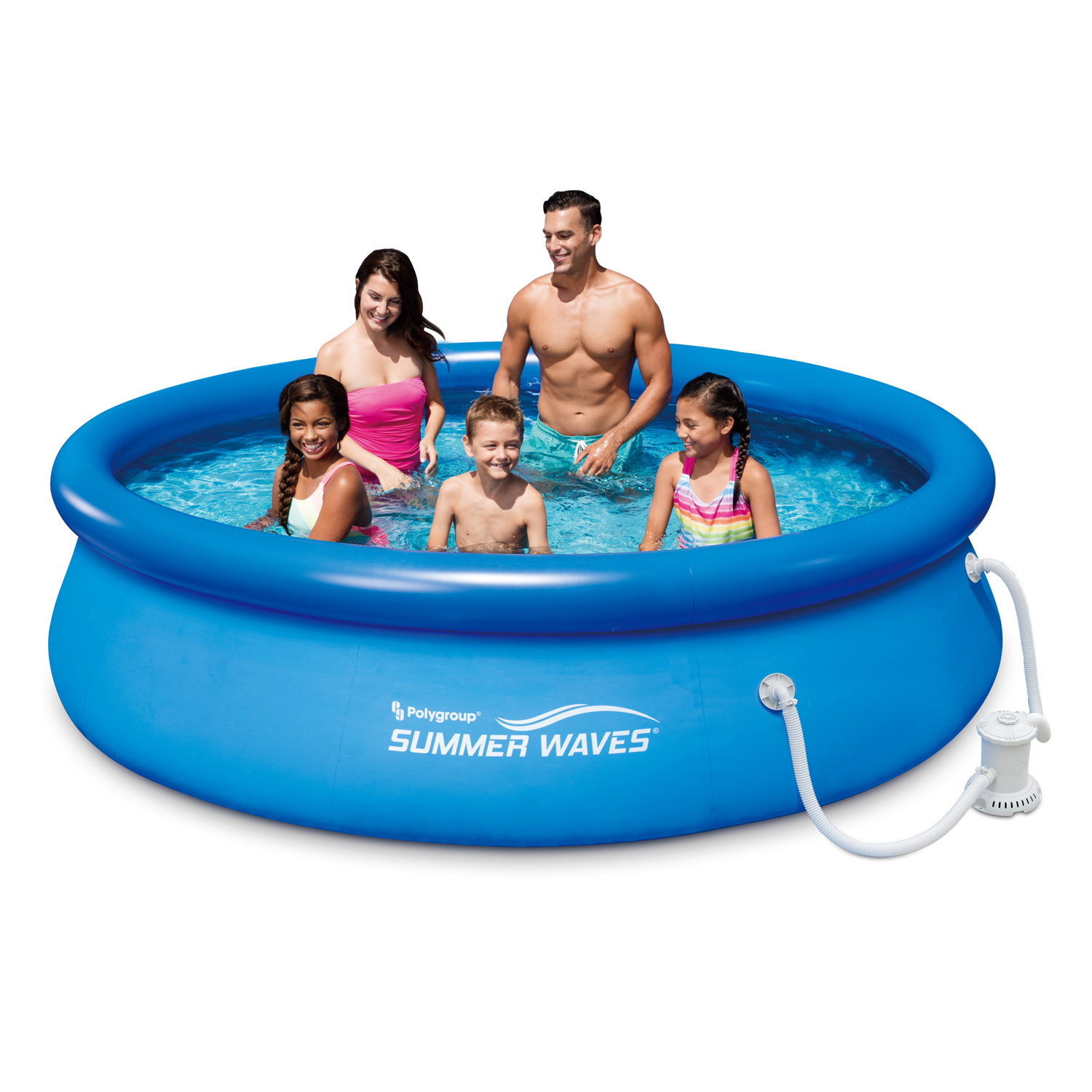 Get ready for this summer!
Summer fun awaits you with this easy to set up
Summer Waves Quick Set Inflatable Above Ground Pool
. Designed with an inflatable top ring, the Summer Waves pool rises as it fills up with water for a quick and easy set up. It comes with a powerful filter pump with a ground fault circuit interrupter that will keep your pool water clean and fresh all summer long. At 30 inches deep and 10 feet wide, this pool will provide you, your family, and your friends with endless hours of splash time. Be sure to check out all of the Summer Waves pool accessories so you'll have the coolest pool in the neighborhood. Beat the heat this summer with the Summer Waves Quick Set Inflatable Above Ground Pool.
Summer Waves 10' x 30" Quick Set Inflatable Above Ground Pool with Filter Pump:
Quick and easy assembly
30" deep
10' wide
Includes filter pump and cartridge with built-in chlorinator
Durable and lasting construction
Inflatable top ring design
Ready for water in minutes
Recommended to replace the filter cartridge every two weeks
FREE Shipping or in free in-store pickup!
SHOP THE LATEST DEALS FOR THESE STORES: