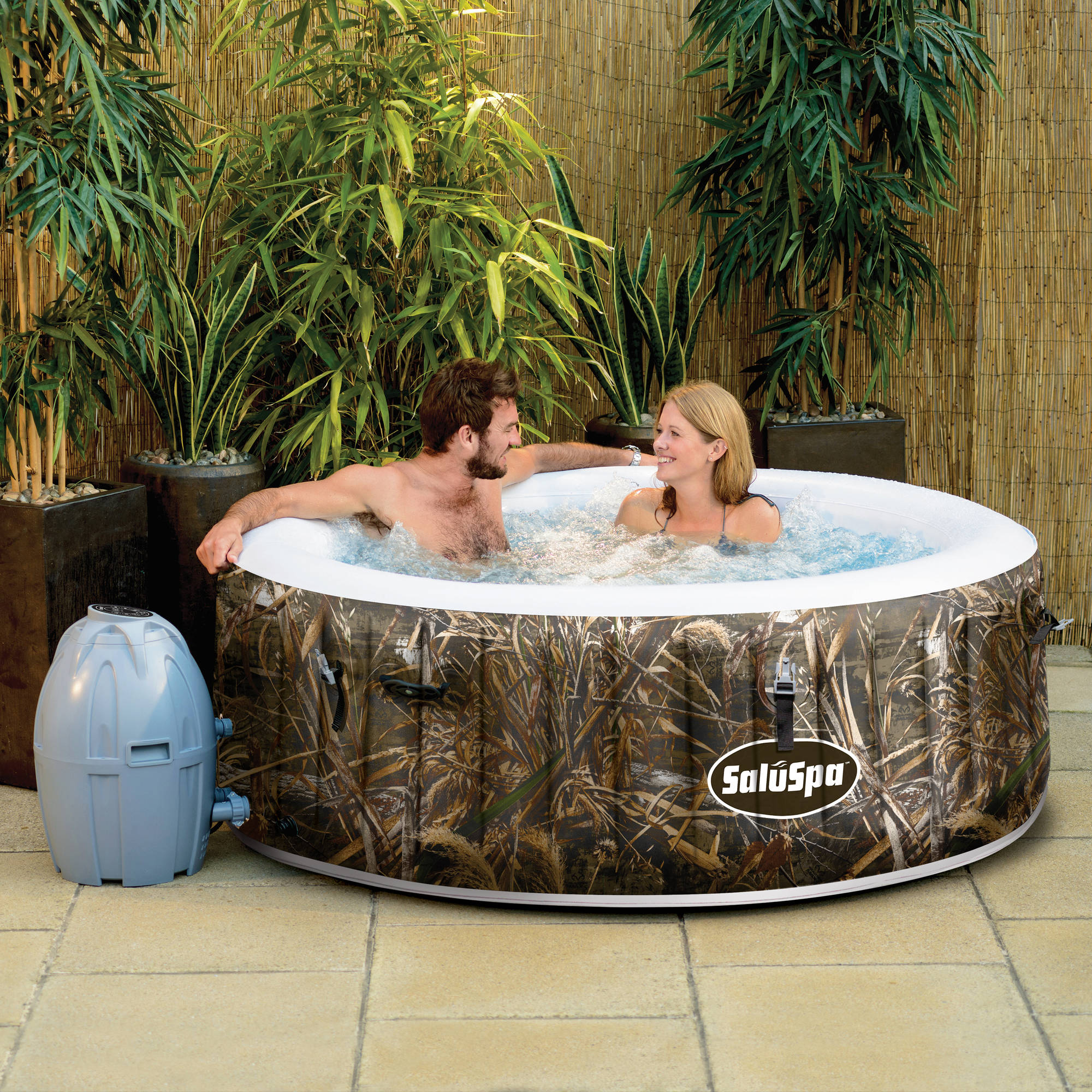 Save 35% off the regular price!
The
SaluSpa Realtree MAX-5 AirJet inflatable spa
is a great choice for an affordable, go-anywhere spa. It will look perfect set up on wooden decking or on the lawn. The SaluSpa does not require tools or professional installation. With its soothing 104 degrees Fahrenheit (40 degrees C) water temperature and a relaxing AirJet system, this hot tub is perfect for soaking sore muscles or unwinding after a long, hard day of work or play. It even conveniently inflates using the spa's pump. The SaluSpa Realtree MAX-5 comes supplied with an insulated floor with a convenient drain valve. The two easy lift handles help to move the spa when it is empty and the reinforced cover with safety locks and built-in air chamber provides insulation when the spa is not in use. With mosaic print inside, and Realtree MAX-5 print outside, this spa is the perfect way to disguise and hide away from the rest of the world. *This item does not ship to California at this time*
FREE Shipping!
SHOP THE LATEST DEALS FOR THESE STORES: