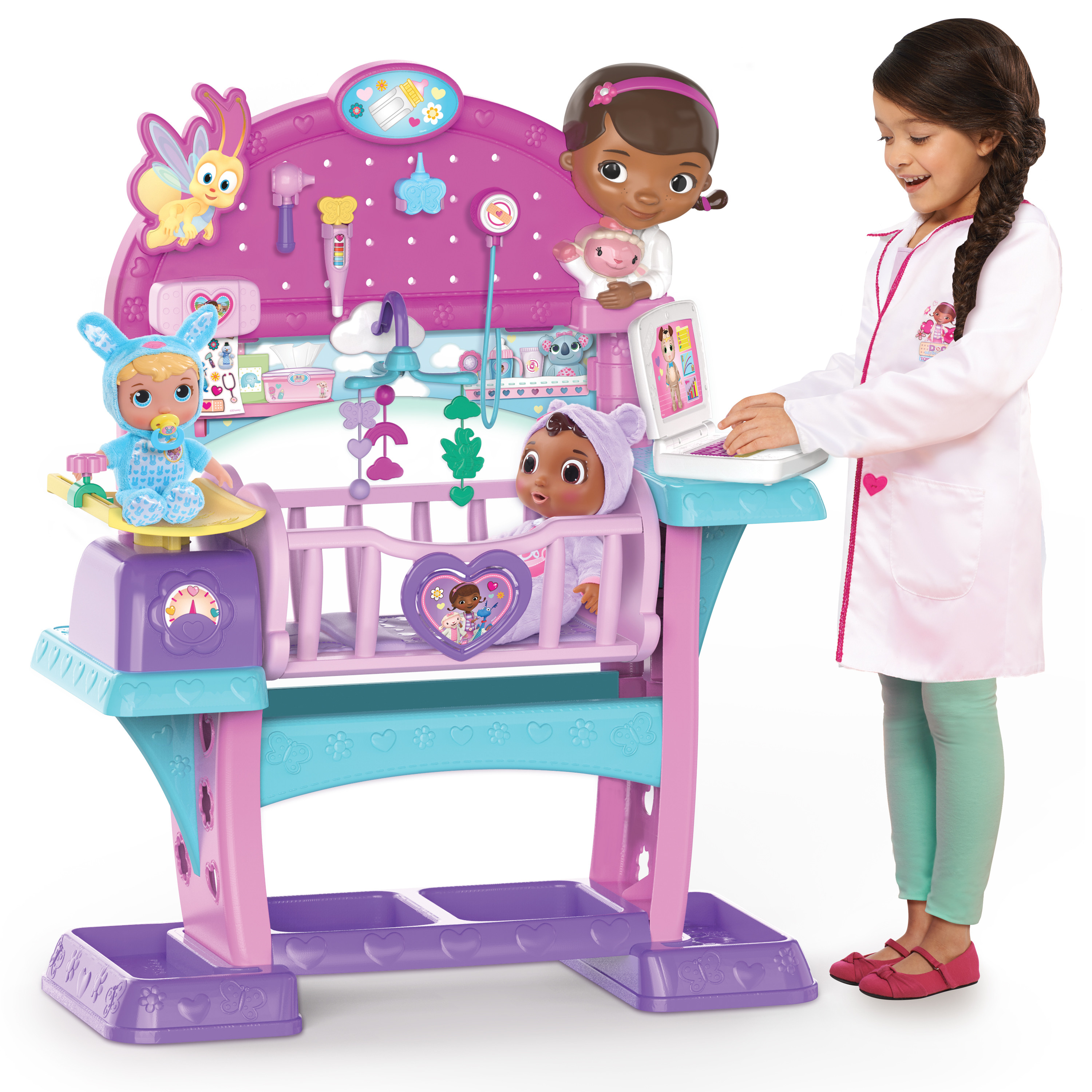 Great gift idea!
Disney Junior's Doc McStuffins
is learning all about baby care thanks to her role as a Chief Resident. Preschoolers can nurture and care for their baby dolls right alongside Doc with the All-in-One Nursery an adorable role-play center full of exciting doctor features and accessories to explore! Use Docs portable electronic patient laptop to diagnose, featuring a light-up screen, sounds and lullaby music. The light & sound stethoscope is perfect for checking babys heartbeat. When its time for a checkup, measure babys height and weight on the scale and use the special nursery tools. After the checkup is complete, give the baby patient a bandage from the sticker dispenser. When its time for a nap, spin the baby mobile and rock the cradle the best prescription for sweet dreams! Ages 3+ Doc McStuffins Baby Check Up All-in-One Nursery offers top-notch care for your little ones baby dolls.Includes: one light and sound stethoscope, one light and sound play laptop, one play baby scale, one play otoscope, one play thermometer, one play bandage, one play aspirator, a baby mobile, a sticker dispenser with fun sticker sheets and a manual rocking cradle.Set is compatiable with the Doc McStuffins My Nursery Palls dolls (sold separately).Requires three AG-13 or three AAA batteries (not included).Ages 3+
FREE shipping, or choose a location near you for free store pickup.