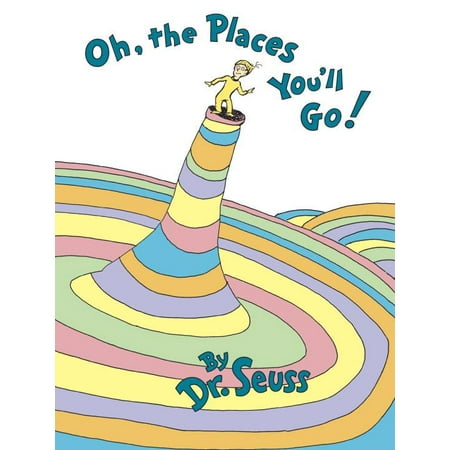 The highly-rated Oh, the Places You'll Go! by Dr. Seuss is on rollback for just $7.83, normally $18.99.
From soaring to high heights and seeing great sights to being left in a Lurch on a prickle-ly perch,
Dr. Seuss
addresses life's ups and downs with his trademark humorous verse and illustrations, while encouraging readers to find the success that lies within. In a starred review,
Booklist
notes, "Seuss's message is simple but never sappy: life may be a 'Great Balancing Act, ' but through it all 'There's fun to be done.'" A perennial favorite and a perfect gift for anyone starting a new phase in their life!
Your little ones will enjoy this addition to their growing library.