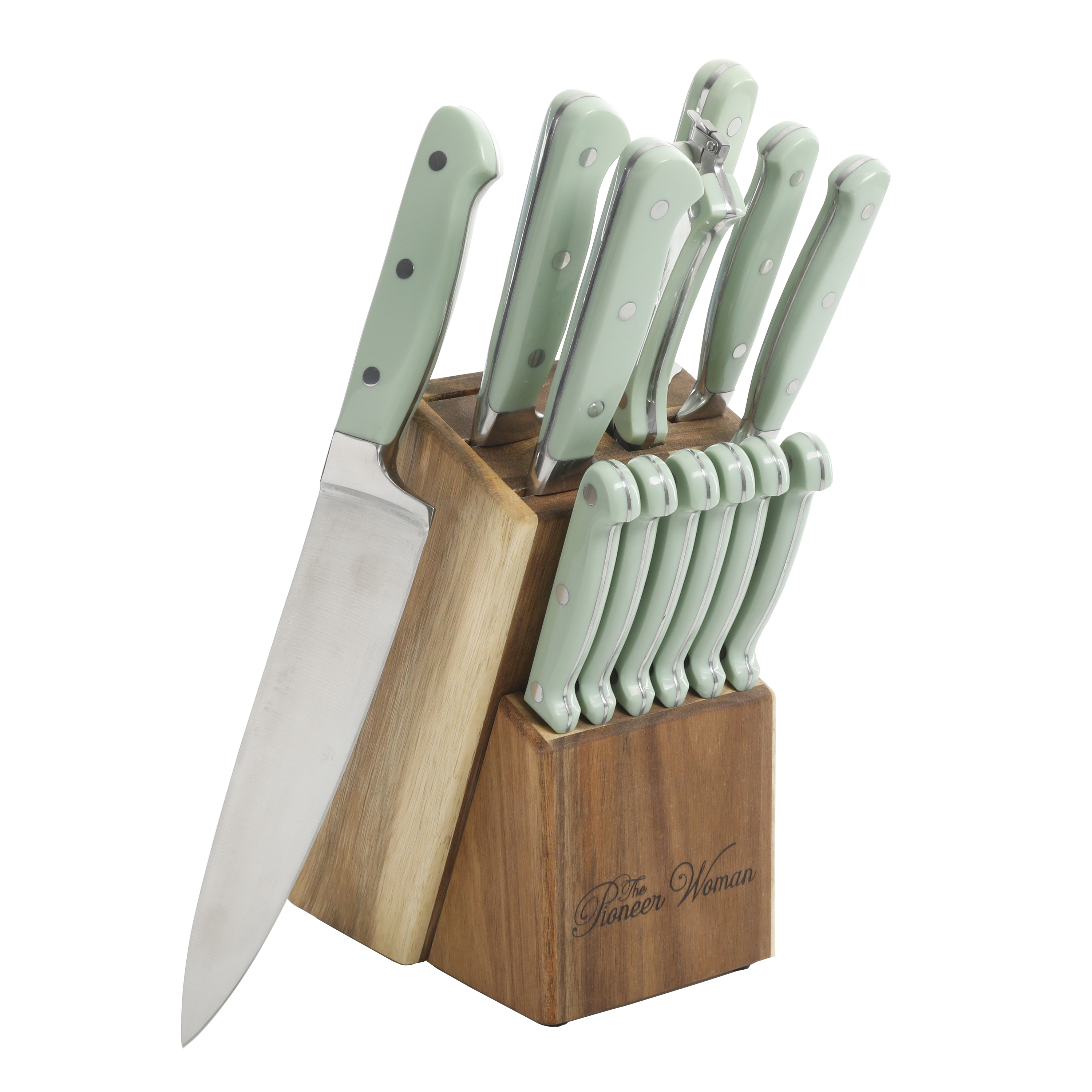 This is a great knife set and it's on sale!!
The Pioneer Woman Cowboy Rustic
14-Piece Forged Cutlery Knife Block Set
will quickly become one of your most essential kitchen tools. The set includes a wide variety of knives for every kind of use including a chef knife, bread knife, Nakiri knife, utility knife, paring knife, and steak knives. Whether you are chopping, cutting or slicing, you'll find these knives indispensable. The blades offer the durability of stainless steel and have ergonomically designed handles for comfortable use. This is why the Pioneer Woman Cowboy Rustic Forged 14-Piece Cutlery Set is a go-to choice for everyday use in your kitchen. Cutlery is a great way to add a little character to meal preparation and the Cowboy Rustic is available in all of Ree's favorite colors like red, mint, black and turquoise. After use, we recommend handwashing to extend the life of the blades. The set comes with a beautiful wood block for easy storage. Bring some of Ree's favorite knives to your home today with The Pioneer Woman Cowboy Rustic 14-Piece Forged Cutlery Knife Block Set.
8" chef's knife
8" bread knife
5" utility knife
3.5" pairing knife
Six 4.5" steak knives
Scissors
8" sharpening steel
6" Nakiri Knife
Block
Hand wash only
Available in multiple colors
Colorful, ergonomic handles
Ideal for cutting, chopping, slicing and more