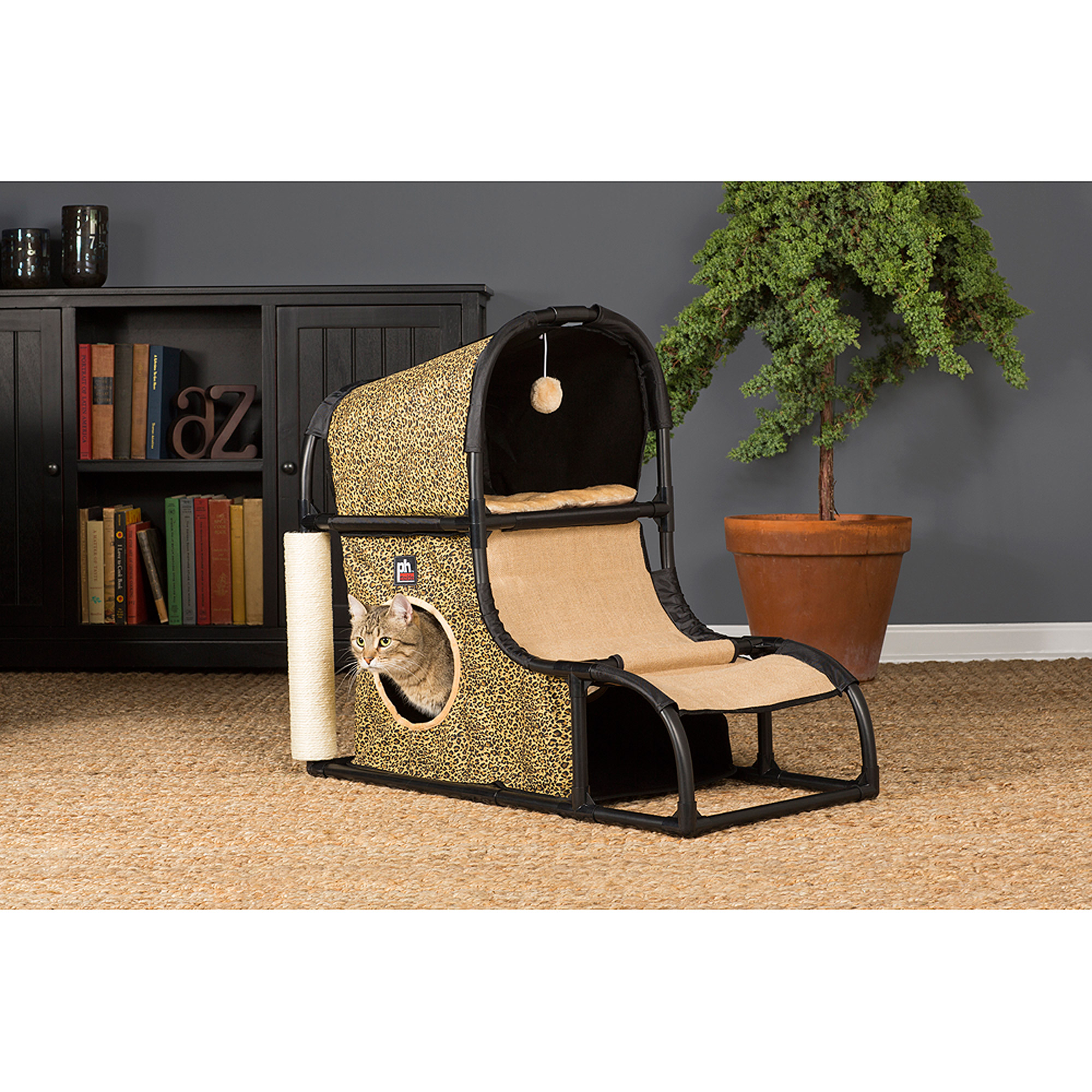 Don't miss out on this great deal!
Cats will engage in frisky and healthy
activity playing
with the dangling toy, scratching on the post or climbing in, out, over and around the Loft. Two hideaways, an elevated nook with dangling puff ball toy and plush mat plus a more secluded, lower hideaway. A full range of amenities to satisfy behavioral instincts while discouraging destructive behavior and alleviating boredom in cats of all ages. Structure is sturdy, yet lightweight, with easy-to-follow step-by-step assembly instructions included.
Prevue Pet Products Catville Loft, Leopard Print:
Cats will engage in frisky and healthy activity playing with the dangling toy, scratching on the post or climbing in, out, over and around the Loft
Two hideaways, an elevated nook with dangling puff ball toy and plush mat plus a more secluded, lower hideaway
A full range of amenities to satisfy behavioral instincts while discouraging destructive behavior and alleviating boredom in cats of all ages
Structure is sturdy, yet lightweight, with easy-to-follow step-by-step assembly instructions included
32"L x 16"W x 27"H