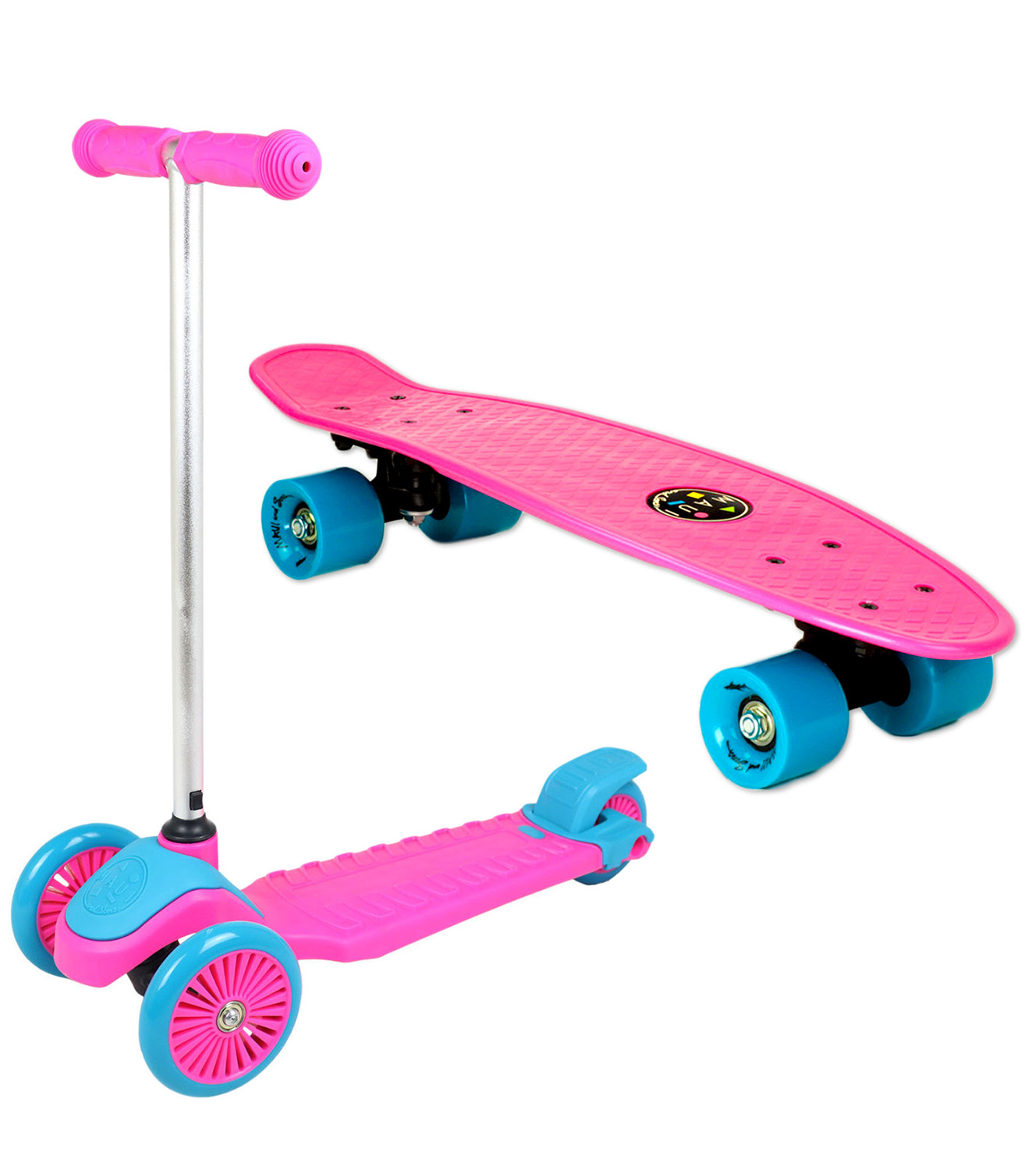 This deal is available online only. The
Maui and Sons Mini Sharkman Scooter and Skateboard Combo
is the perfect set for kids looking to experience the thrill of scooting and skating all in one! With three wheels, the Mini Sharkman Scooter is stable, safe, and fun to ride! With a removable aluminium T bar and reinforced breaking capacity, this scooter is the perfect introduction to the amazing world of scooting. At 22" the Cookie Board is a great board for beginners and more experienced skaters alike. Both the scooter and skateboard have a durable polypropylene deck and ABEC 5 bearings for speed, efficiency and precision. Mini Sharkman Scooter and Cookie Board are sustainable for ages 3+ with and should not be ridden by those over 110 lbs.
Maui and Sons Mini Sharkman Scooter
PP deck
Aluminum fixed T bar
TPR handgrip
Front 125mm PVC wheels
Rear 100mm
PVC wheel
Abec#5 bearing
Reenforced breaking capacity
Maui and Sons Skateboard Specs
22'' PP deck
3.5'' PP colorful truck
60x45mm PVC wheels
Abec-5 bearing
PE cushion
Maui and Sons Cookie Logo
Receive free shipping on orders of $35 or more. Delivery is delayed until Apr. 3. Store pickup is not available for this item.