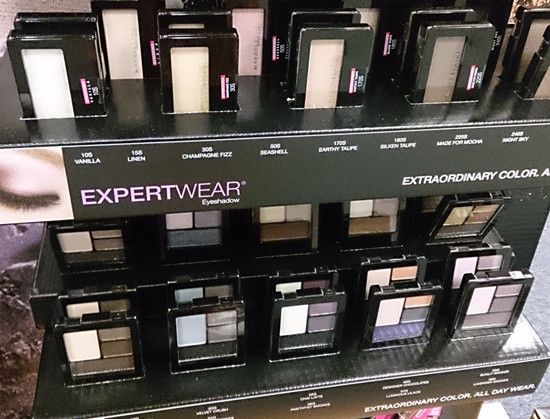 You can grab a nice deal on Maybelline single eye shadows this week. Although, they were not labeled at my store, these are ringing up as part of the B1G1 50% off sale. They are regularly priced at $3.79. Check your binders for a Maybelline coupon that you can use on these from earlier this month. Plus, we have a Walgreens coupon in the Walgreens May book to stack to grab them for just 84¢ each.
Walgreens Deals (Thru 5/16)
Buy (2) Maybelline Expert Wear Eye Shadow Singles $3.79 B1G1 50% Off Total = $5.68 (2) $1/1 Maybelline New York Product, exp. 5/30/15 (RP 05/03/15 R) (1) $1/1 Maybelline Eye Shadow (5282) Walgreens Coupon May Book (-$2)
= Just 84¢ Each!