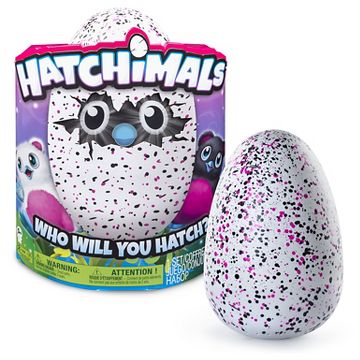 Wow! Starting 12/11 Target will be offering an In-ad coupon, Cartwheel offer, and Mobile coupon for $10 off a $50 Toy & Game purchase in-store and online! This means you can score the following deal on a Hatchimals Hatching Egg!
Buy 1 Hatchimals Hatching Egg $59.99
Use 1 $10 off Toy & Game purchase of $50 or more Target In-ad coupon, Cartwheel, OR text
TOYS10
to
827438
(starting 12/11)
= $49.99!
>>

Save 5%

off ALL purchases when you use the Target REDcard. Don`t have one? APPLY NOW!

<<
???? Get

Cash back

on this purchase by using TopCashBack! Sign up here for FREE!
*Tip: Open the TopCashBack link a new window, search for the store, select it and it will open in a new window. Once this happens, you can close that window and continue shopping from where you were. Doing this will log that you are shopping through TopCashBack without losing your place!
???? Also,

Save even

 

MORE

 money with Honey - a FREE Add-on that automatically searches and applies coupons to your purchases!
*Tip: Honey is a browser extension that automatically finds and applies coupon codes at checkout on thousands of sites. But that`s not all–– Honey also instantly finds better prices on Amazon and offers cash bonuses on many stores.  It works in various browsers and take just a minute to sign up -- plus it`s FREE! When you`re on a checkout page with a promo code field, Honey will pop up and ask if you want to check for savings. Simply click the "Find Savings" button and Honey will automatically try all known coupon codes for that store (including Honey exclusives). If they find a code that works, they'll apply the one that saves you the most money to your cart. It`s that simple!