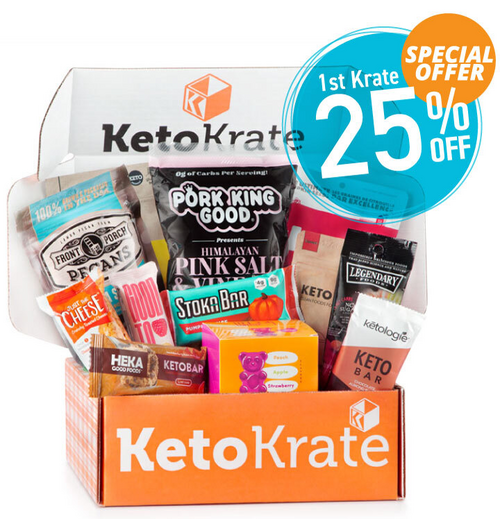 KetoKrate is a monthly subscription box service where each month you receive 10+
Keto/Low Carb snacks
to help you stay on track with your Keto journey. The snacks change each month but are always delicious and a great way to skip the store and still discover low carb favorites. The monthly cost for the subscription is $39.99 before applicable taxes.
How does it work?
Join KetoKrate
Commit to yourself and be prepared by joining
KetoKrate
Receive Your First Krate
Use your snacks throughout the month to satisfy cravings and avoid failure
Hang in There!
The path of change is a challenge, but we'll be with you every snack of the way!
► Looking for more Subscription boxes and monthly clubs? Look HERE!