You all know how much I love
Try the World
, but now they have something new as a different option to their regular box. It`s their
Pantry Box
. What is it? A
customizable
box based on taste presences to fill your pantry with! Want more coffee? Don`t like fish?
Trying
to get more savory food? Really want Olive Oil every month? And still want to
Try
The
World
? Pantry is for you!
Create a General Profile
or a
Create a Detailed Profile
to get
the
items you want and avoid items you don`t want. Boxes start at $29.95 / month. $24.95 per box if you prepay for an entire year. Boxes include 5 items. How does this differ from
the
other
Try
The
World
boxes?
The
Signature Box (
the
mint box) is about exploring cultures through food with emphases on cooking experiences. Signature Boxes are curated by expert chefs and include a Culture Guide with recipes and experiences to enjoy. Don`t forget that Spotify Playlist! Include 6~7 items. These boxes are
not customizable
.
The
SNACKBOX (
the
red box) is about
trying
5 snacks from 5 different counties around
the
world
(10 Snack Version includes 10 different countries). Get
the
same level of gourmet from
the
Signature Box but without having to cook. These boxes are
not customizable
.
Try
The
World
continues to work with producers from around the world that have traditional recipes, are family businesses, or supports local communities.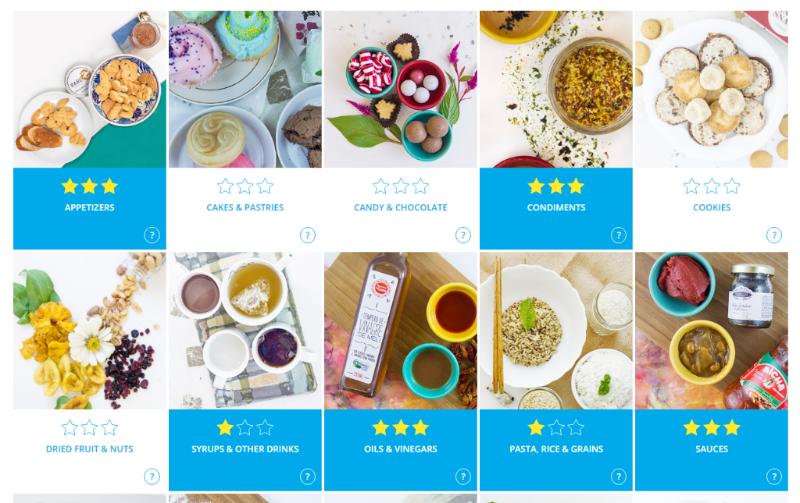 At Try The World, we believe that food is one of the greatest way to discover new cultures. Discovering new lifestyles and new countries is what broadens our horizons and makes us who we are. So we created Try The World, the first service that lets you discover the best gourmet food and cultural finds from across the globe, delivered right to your door! Our members receive a curated gourmet box from a different destination every 2 months. Each box captures the essence of incredible places such as France, Italy, Brazil, Japan, and many more. We rely on our celebrity chefs to hand select the most delicious and authentic treats from around the world, and to enable anyone to experience the actual day-to-day foods and lifestyles from around the world. Try The World was founded by Kat and David who met while studying at Columbia University, and grew out of their passion for food and for discovering new cultures. They didn`t have enough time or resources to travel the world, so they decided to bring the world to people`s doorstep, no passport needed! Growing up in Russia and New York, Kat caught the travel bug while studying photography and foreign languages at Columbia University. She fell in love with French culture while studying abroad in Paris for 9 months, and has since traveled to more than 30 countries. After every trip, Kat came home with a box of delicious souvenirs for her friends and family, and documented her culinary and travel adventures on her blog which got the attention of FOX and Esquire TV networks. Kat also honed her global business skills while working at companies such as The New York Times and Weight Watchers, and met David while working on her MBA at Columbia Business School. As an avid traveler and serial entrepreneur, David came to New York from Paris to explore the city where everyone meets. Through his experience of launching businesses and living in Europe, Asia and North America, and while pursuing his master`s degree at Columbia`s School of International and Public Affairs, David realized how important local products and local cultures are in our understanding of different lifestyles. David believes that enjoying another culture`s food is getting closer to the culture itself, quoting Epictetus as his motto: "bear in mind that you should conduct yourself in life as at a feast". It is with this philosophy that we created Try The World, sourcing the best products from around the world. All our products are USFDA approved but are difficult to find in the United States. They are hand picked by Try The World`s team of travelers as well as by local experts, with a promise that they pass our highly selective criteria, eyes, ears and tastes! Subscribe to Try The World to be surprised by delicious foods from around the world, or suggest a destination or product that you`d like to see. Stay tuned by liking us on Facebook and by signing up for our newsletter!
As I said, the pantry box is a slight bit different from the standard Try the World box. While it is different, it`s pretty similar as you are trying food products from around the world. So I was pretty excited about getting this box and trying some of the stuff out. While just 5 items in the pantry box, it is well worth it for the quality of the items you get. Here are the details of the box I received:
Liss Ellas Special Strong Mustard| Sweden
While mustard is one of the most popular condiments in Sweden, it`s almost never made domestically. Committed to countering this trend, Liss Ellas makes their incredible mustards using organic, domestically-grown seeds and premium seasonings.
Dari Couscous | Morocco
This premium semolina from Dari, the leader in Moroccan couscous, is produced near Casablanca in Morocco. An essential ingredient in many Moroccan dishes, Dari`s Moroccan couscous is best served with stews or meat.
Merico Maria Rosa di Consiglia Extra-Virgin Olive Oil | Italy
In Southeastern Italy, this family-owned company grows organic olives in centuries-old olive groves. Their olives are hand-picked and pressed just a few hours after their harvest. This olive oil is made from the rare Cellina di Nardo olive variety and is slightly grassy and fruity with hints of banana, apple, and berries.
House Foods Medium-Hot Vermont Curry| Japan
While originally from India, curry is one of the most popular dishes in Japan. This sauce mix makes it easy to incorporate into weeknight dinners and vegetable sides.
Pastificio dei Campi Spaghetti | Italy
A custodian of the village of Gragnano`s incredible pasta heritage, Pastificio dei Campi is one of the only companies that continue to make dried pasta using bronze plates and lower drying temperatures. The result is chewier and nuttier pasta that`s incomparable to the modern version.
This was my first time getting a pantry box and I love it!! It`s basically items you would find in your pantry and all of which I can use. I tried most items in the box so far and wow! It was impressively good. I shouldn`t be surprised, I love every Try the World Box that I get. Regardless, everything was fresh with a quality taste. My favorites, if I could only pick two, would be the olive oil and the spaghetti. Like I said, though, I loved everything! Plus it has a more unique flavor than that of the products I could buy on the shelf at my local grocery store, which is what makes this box and it`s contents so amazing! Needless to say, I would highly recommend giving it a try if you haven`t already click the sign up button!
**Disclaimer
Try The World
works with artisanal producers from around the world, and therefore each box may be a little bit different. All boxes have a curated assortment of delicious and authentic gourmet products of similar value. When opening your Try The World box, you may be pleasantly surprised to discover different local flavors than the ones I have received! The card included in your box will guide you through your culinary adventure.