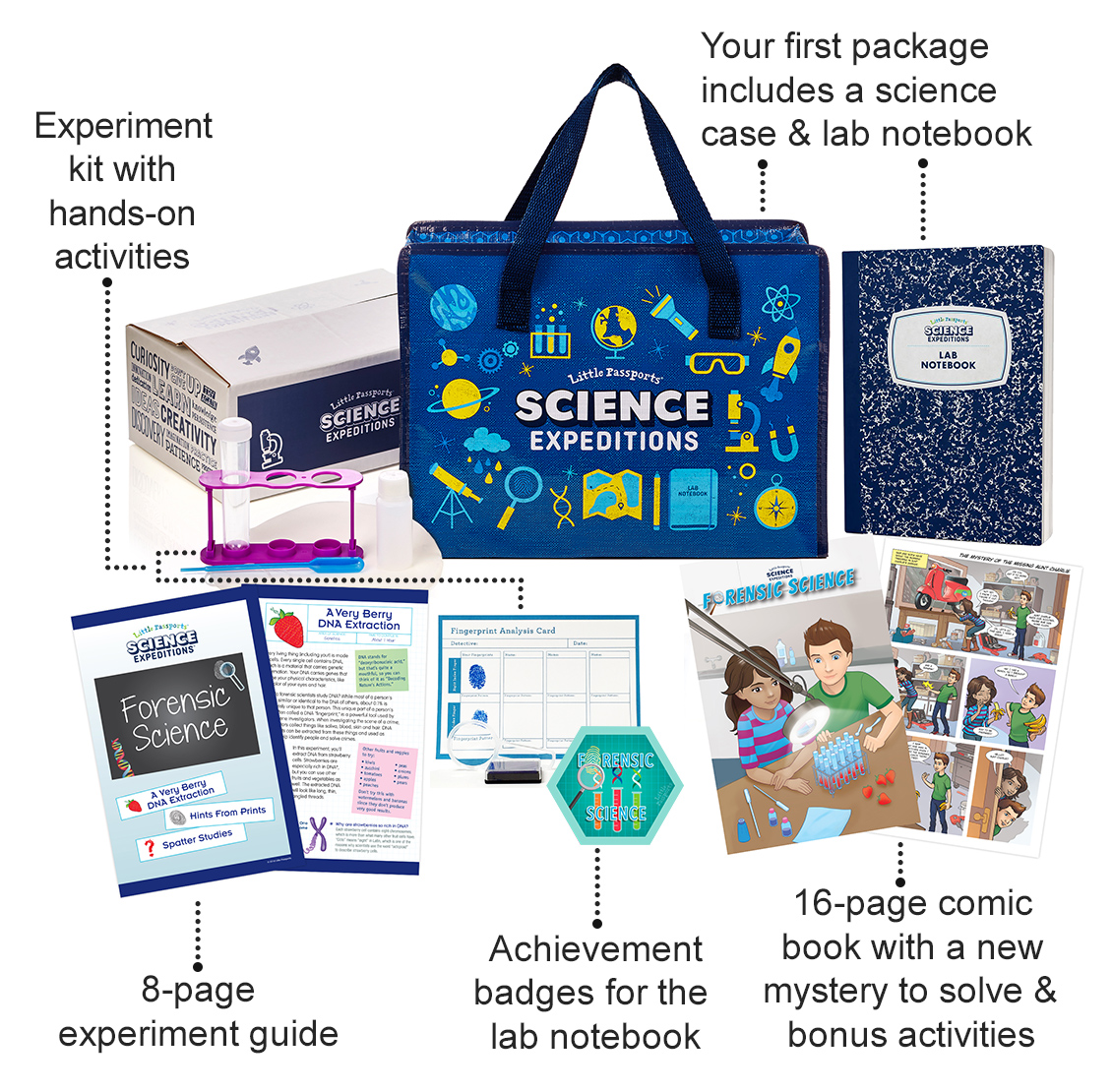 As a homeschooling mom, I always try to find fun, but educational, activities for Sophia to do in between the "boring" work. One of Sophia`s favorite subjects is science, so when I heard of Little Passports adding  a Science box to their mix, I just had to try it!
Science Expeditions
is recommended for ages 9+ and introduces kids to the exciting world of science, with a focus on STEM/STEAM principles. Each monthly package includes a comic book adventure featuring the characters Sam and Sofia, a mystery to solve – and, of course – science experiments! All of the materials are designed to help kids to build skills like problem-solving, observation and note-taking – while boosting their natural curiosity. To learn more, read the very first
Science Expeditions reviews
and watch this amazing
Science Expeditions Video
!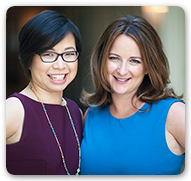 About Little Passports: Meet the founders
We're two moms (and best friends) who have a shared vision: inspiring children to learn about the world. That's why, in 2009, we launched Little Passports. Growing up, we were both exposed to different cultures, whether it was moving between the US and England, or growing up in a Chinese-American household. Those personal experiences taught us how important it is for children to learn about geography and the world around us. Now that we have children, it`s important to us to provide those opportunities to learn while inspiring the imagination. At Little Passports, our subscriptions create those opportunities, and certainly spark the imagination! Our products deliver discovery and adventure to children of all ages, and we've also built a wonderful community of parents, grandparents and educators that share our vision. All together, we have built a business that we are incredibly proud of.
How It Works
1. Choose an adventure
Select the adventure and subscription plan that`s right for your child. We offer fun and engaging products for children ages 3-14 and offer several different payment plans and gift options.
2. Check your mailbox
Your first package will arrive with everything your child needs to get started. Each month, you`ll receive a new themed package filled with letters, stickers, activities & more! Contents will vary by subscription.
3. Discover and learn
Watch your child race to the mailbox each month to check for their latest adventure! Our fun and engaging packages will inspire a life-long love of learning about the world.
I received a 
Science Expeditions
 subscription box for my (almost) 9-year-old daughter, Sophia. Our box was a forensic kit which included: Since this was the first month, this box also included a Science Case and Lab Notebook to keep track of what you learn. I love how, like other Little Passport subscriptions, this kit is educational and sticks to the curriculum at hand. It`s focused on the subject, in this case, forensic science with finger prints. This is not meant to replace school curriculum, but help supplement it to make it easier to understand for younger children as well as fun; and that`s exactly what you get in this box. I found that everything was easy to follow, everything you needed was included or could be found in the kitchen or our craft room, and of course, Sophia loved it! She stayed focused for her little lesson and thoroughly enjoyed every minute of it. Each item that came in the kit was a nice quality, too! As a family who has received previous Little Passport subsciption boxes, I can definitely say we appreciate the fact that they kept their original characters, Sam and Sofia, into play. If you`re not familiar with them, Sam and Sofia are fun characters that children who've had the World edition or USA edition are already familiar with. The characters and monthly comic book make science much more accessible for many kids. Here are some ideas you could use in a homeschool for multiple ages: ? A Very Berry DNA Extraction is a fun experiment for older kids, although preschoolers wouldn't understand it. Younger kids could help with some of the hands-on activities in a homeschool situation,though. ? Hints from Prints is a science experiment that everyone could get involved in. Sophia and I were interested in seeing how much clearer a fingerprint's characteristics were when a balloon was inflated to magnify the fingerprint. That was from the second "hints from prints" investigation. ? Spatter Studies is another activity multiple ages could get involved in. Seeing the various spatter differences would be interesting for a variety of ages, even though older kids will be able to take the activity to a much deeper level. Overall, we absolutely LOVED the science expeditions box. We learned a lot about forensic science! Everything was fairly easy to do, but time consuming enough to make a lasting impression. I thought the materials and instructions were great, but I was a little surprised by how many things we had to supply from home. Overall, however, I thought this was a fantastic value and a really fun, engaging science kit! Interested in signing up? You can join for as low as $17.95 per month!