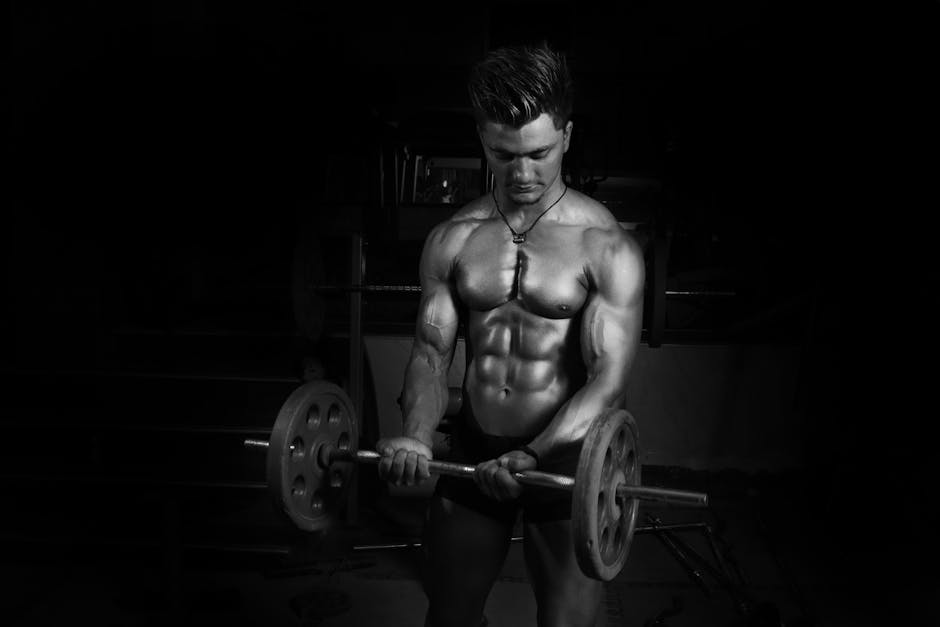 Instagram has transformed the way women feel about their bodies when it comes to appearance. Thin is out. Curvy, toned, and muscle definition is IN! Muscle is sexy. Thousands of women now want to know, "HOW TO GAIN WEIGHT". Healthy weight gain involves lifting weights and increasing dietary protein intake.
The thing is, you cannot gain or lose weight at a healthy rate unless you put work into it. Bottom line. You cannot just take any pill and expect magic. Every pill requires a diet adjustment and some form of exercise and/or work out plan. Sure, some supplements will work better than others, whether to build your muscles or boost your metabolism, but at the end of the day, you need to put forth the work and the effort to achieve your end goal.
Right now, my personal goal is to lose weight and once that goal is achieved, I would like to tone up muscles and any loose fat they may be left over from the weight loss. I, personally, have been taking dietary supplements to help assist in my goal of weight loss and have discovered adjustments to my diet and being more active are absolutely necessary. I have tried doing the "quick weight loss" stuff - crash dieting and/or just taking supplements, but at the end of the day, the weight all comes back and has been proven to be an unhealthy method. This time, the weight loss is a slow progress but is being done at a healthy rate, eating less junk food, drinking more water, along with eating healthier, yet smaller portioned meals have made a difference. I've also been making sure to take time out the day to, at the very least, go jump on the trampoline in the backyard with the kids. My point is, you have to push and make effort. Mine has been minimal effort, but it's more than what I was doing. So keep this in mind when trying to lose weight.
Would I like to be a fitness guru? Of course! Realistically, though, for me, at this time, that just isn't going to happen. So make sure your goal is realistic. Keep it simple. Don't over-do yourself otherwise you will tire out quickly. If you can exceed your goal - great! However, make your main focus just to achieve your goal. Maybe just 1 pound per week. It's not a lot, no, but it's more than 0 pounds or gaining weight - right?! That's my point! The more you push yourself, the more chances you have to succeed.
Like I said, once I reach my weight loss goal I will then be pushing to build and tone my muscles. I don't want to be a muscular chick, just toned up and not have any "flab" hanging. That's my personal goal. That's where I think The Protein Factory will come in play for me.
The Protein Factory weight gaining stack for women supplies the holy grail of carbs, Oatmeal powder, high-quality egg white protein, the worlds highest quality creatine, Creapure, and flax oil to increase total caloric intake. One of the things you heard listed in the ingredients was, in fact, creatine. Creatine is the most effective supplement for increasing muscle mass and strength. It is a fundamental supplement in the bodybuilding and fitness communities. Research shows supplementing with creatine can double your strength and lean muscle gains when compared to training alone. Creatine increases muscle protein and glycogen content, and it delays fatigue during repeated, high-intensity bouts of exercise. It's especially helpful for athletes who don't regularly consume meat.
Another popular ingredient used to build muscles is protein. The simplest way to gain muscle mass is to eat more calories and strength train. Of course, bigger muscles require more protein, usually twice as much as what "normal" people who don't work out typically consume in their regular diet. Most athletes should consume at least 25 grams of protein at every meal. At five meals per day, that's a total of 125 grams—an amount that will promote solid lean mass gains. Breakfast, after a workout, and before bed are the most important times to take in high-quality protein.
Combining both protein and the creatine will provide an effective supplement to help with muscle building. Proteinfactory.com offers the best weight gaining supplements for women that are effective and of the highest quality. You get Oatmuscle, egg white protein powder, Creapure, and Flax Oil. The perfect stack to help put on quality weight FAST. Get 10% Off Products at Protein Factory when you use the coupon code Deal10 at checkout! Limited time only!