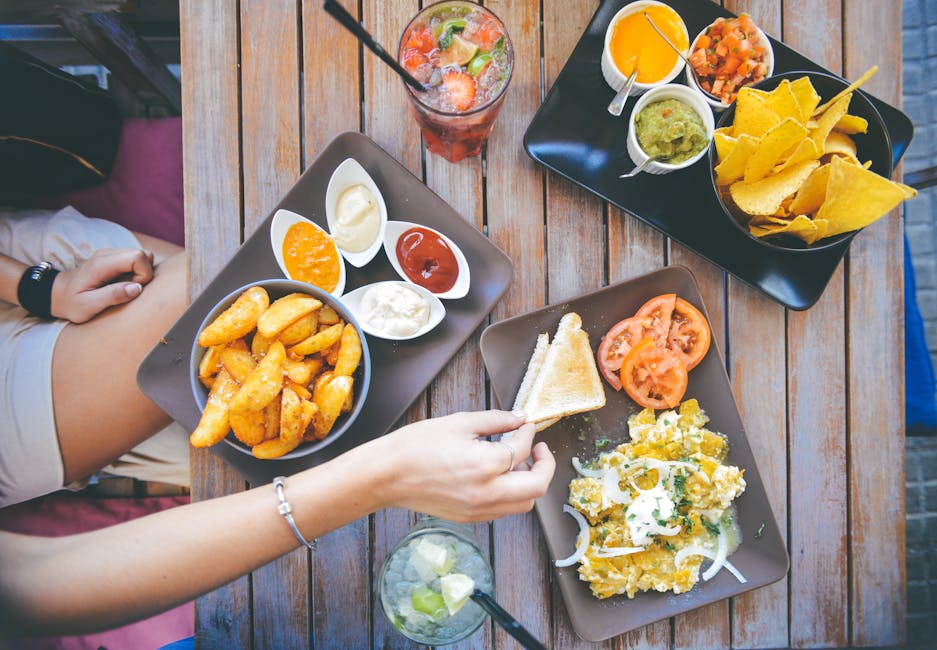 Food, glorious food. As we enter into the months of winter, our food choices will inevitably change as we meld into our colder environments.
But what are the current food trends sweeping the nation? What food, and style of food, might you be cooking, and seeing over the coming weeks and months?
Current Food Trends
Food on a Stick Anyone?
Food on skewers is not exactly a revolutionary idea, but the trend of food on a stick is surprisingly strong in the foodie world.
Restaurants are embracing the skewer with an impressive array of food finding itself on sticks in restaurant settings. Also, food on skewers is a common sight in hip bars and food street stalls alike throughout the country.
Why they have become so common is puzzling, but there can be no denying the utility and usefulness of the humble skewer.
You can essentially stick anything on them, meat, poultry, fish, vegetables, tofu, haloumi cheese, you name it. And, when you think about it, is there a quicker, simpler or more portable form of eating?
Expect to see plentiful food on sticks on supermarket shelves and in restaurants over the coming months, wherever you are in the country.
The frugal option?
Impress your dinner guests with a simple and cheap take on this trend.
Buy a set of cocktail sticks
Chop some of your favourite vegetables into a suitable size
Poke your vegetable pieces onto the number of cocktail sticks required
Pop them into a grill set at a medium heat
Cook until crisp
Veganism is Taking Over
Well, we might be exaggerating slightly, but there is no denying that veganism has become increasingly popular.
Whether this is a trend or the start of a revolution in the way we eat remains to be seen, but, according to Tesco, vegan food is the "fastest growing culinary trend of 2018".
The numbers don't lie. Sales of Tesco chilled vegan food have risen 25% in the last year and similar stories are commonplace in other stores.
The UK vegan food market is now estimated to be worth £310 million, and a survey conducted earlier in the year revealed that there are now 3.5 million vegans in the UK.
Also, Flexitarianism – a style of eating with less consumption of animal products – is booming with over 22 million reported to be following the diet.
You have probably spotted an increasing number of specialist vegan products in your local supermarket and in food establishments.
Whether this please your or infuriates you, there can be no denying that veganism is a significant food trend.
The frugal option?
Most vegetables are cheap. Rice is cheap. Most fruit is cheap. Beans are cheap. Nuts and seeds aren't too expensive. You get the picture here; a vegan diet can be very cheap indeed!
It is a myth that veganism is an expensive form of eating. Vegan alternative products are often expensive, so if you want to keep things cheap, stay away from these products.
We've got to admit though, avocados are frustratingly expensive.
Bowl Food
Remember when restaurants and bars had a craze with serving your food on random pieces of wood? Well, now the craze is changing to a more familiar accessory: the bowl.
Chefs are very keen on bowls and are quick to commend their uses. For instance, through serving customers four or five bowls of food rather than one plate of food, chefs can get creative and mix different tastes and flavors into one meal setting.
Bowls of food can also be great for parties. Rather than sitting down to eat, people can walk around and mingle with a bowl of food in hand.
And, there is something comforting about eating food from a bowl, particularly warm food. In these colder months, a bowl of warm food is sometimes just what you need for hearty nourishment.
This is one food trend which we are rather keen on!
The frugal option?
We hate to sound like a broken record, but vegetables – often the main ingredients in bowl dishes – are a frugal spender's dream. Noodles are also a good option for bowl food, and we all know how cheap they can be.
Prawns and other shellfish are common ingredients too, and and you needn't source the most exceptional varieties. Bowls of food are quite reliant on herbs and spices and they won't break your bank.
In short, bowls of food are as cheap or as expensive as you make them.
Other possible trends:
Pegan diet. A mixture of the paleo and vegan diet
Fruit boards. A concoction of fruit on a board
Gut healthy food. Not really a trend as such, but something we are seeing more of
Local produce. Local produce is becoming increasingly popular
A Sign of Things to Come
You may have already noticed these trends if you keep a keen eye on the gastro industry. If not, keep your eyes open because these trends will certainly be visible over the coming weeks and months.
And, as food trends go, we don't think they're too bad! So, whether you're playing blackjack, paying phone bills or reading a gripping novel, why not tuck into these new food trends?