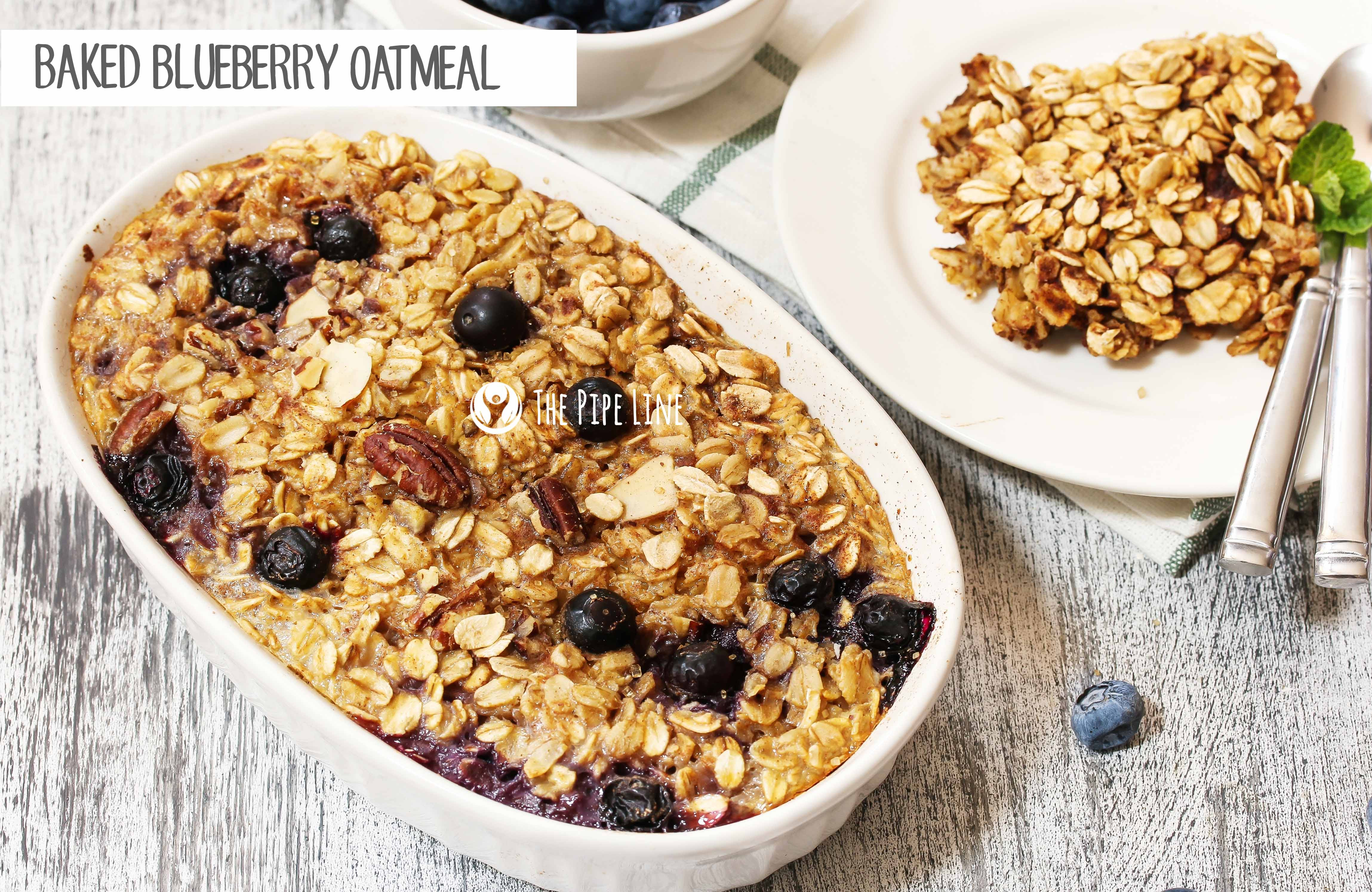 This post first appeared on Piping Rock. All content is theirs.
There seems to be a day of the year for everything. But, there are only a few that get us excited. One of those is National Cereal Day. Why, you wonder? There are so many healthy options to take part in.
Today we bring you our most recent favorite discovery: Blueberry Baked Oatmeal. This dish is both the answer to a morning sweet tooth, and a filling meal.
Filled with juicy, ripe blueberries, mixed with cream, and topped with almonds...we're sure this will delight you just as much as it does us.
While we can continue to go on about the greatness, we thought it would be right to skip to the recipe. Fair, right?
Here's what you'll need for the recipe:
2 eggs
1/2 cup unsweetened applesauce
1/3 cup Organic Coconut Sugar
1 tablespoon Almond Extract
2 teaspoons Cinnamon Powder
1/2 teaspoon Salt
2 teaspoons Baking Powder
3 cups Old Fashioned Rolled Oats
1 cup Almond Milk
1 cup Fresh Blueberries
Here's how to make:
First, set your oven to 350 degrees. Oil a 9x13 pan.
Next, mix together in a bowl the applesauce, coconut sugar, almond extract. You want a smooth consistency here.
Add into this mix the cinnamon, salt, and baking powder. Then finally, the oats and milk.
Lastly, add in your blueberries.
Pour the mix into the pan.
Bake in the oven for 30 minutes, or until golden brown.
Eat up! Top with Sliced Almonds and pour in some cream for a hearty, yet healthy meal.