These last few years have been crazy with so much going on. I'm putting out my holiday gift guide a bit earlier than usual this year. My reason being to start shopping early before the holiday rush - especially while being on a budget as prices continue to rise everywhere. My hope is to help you get your holiday shopping started sooner, rather than later, to avoid breaking the bank with last-minute shopping.
I found, what I believe to be, the best gift ideas for everyone that are sure to be a hit! I have compiled some great gifts that would be perfect for this holiday season! I have divided the list up between adults, kids, or for anyone to make it more convenient. Find the perfect Christmas gift for everyone on your list in 2022, no matter your budget.
Keep your eye out as we will update it throughout the holiday season!

*Please note that these are merely suggested categories. I firmly believe you can like and get what you want, regardless of gender. I hope this organization method proves useful for your shopping experience.
Jump ahead:
Gift Ideas for Women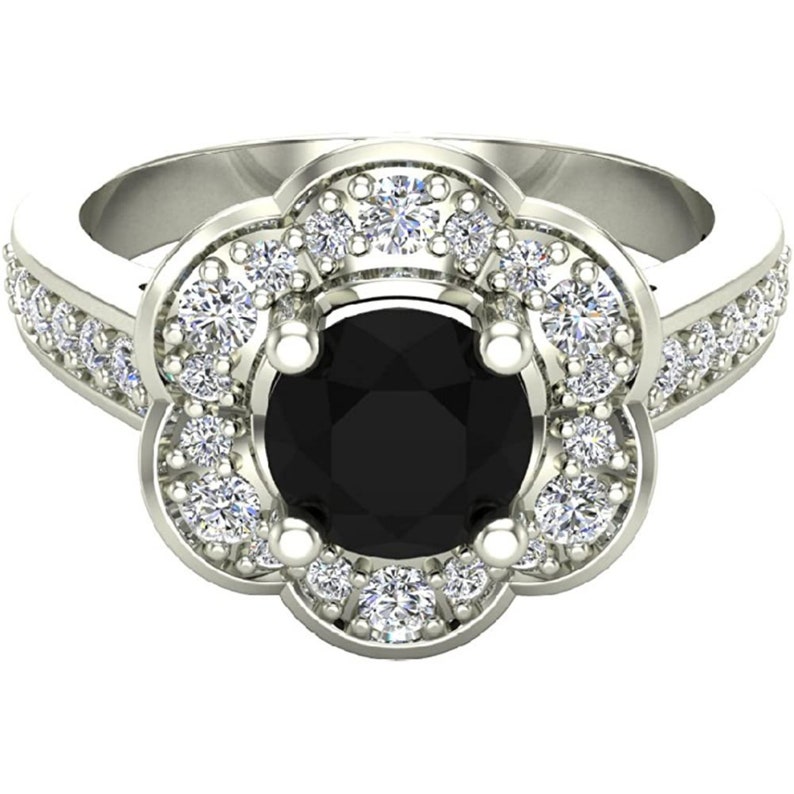 Your bride deserves a unique treatment, and you're waiting to hear that "I do" which is going to make your life marvelous, then you cannot find a better gift than this stunning ring. It will just make her so happy that she will also feel a sense of admiration for having such a beautiful ring on her hand. Black Diamonds are Natural, Earth-mined, and Real. They are highest Quality AAA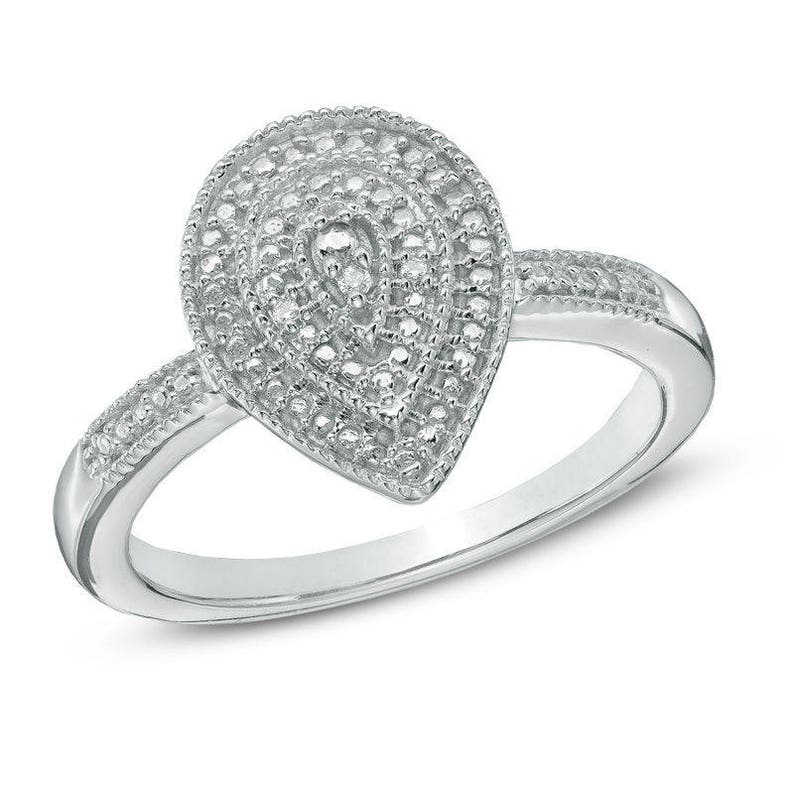 Bring out the bling with this stylish fashion ring. Created in sleek sterling silver, this ring features a teardrop-shaped frame centered with a shimmering diamond accented and bordered with rows of intricate beaded detailing. Smaller diamond accents and additional beading line the ring's shank, while milgrain detailing completes the design. A fabulous everyday look, this ring is finished with a bright polished shine.
Our 12 Nights of Wine was the world's first curated wine advent calendar, and the 2022 edition was designed to be enjoyed day or night through the holidays! We have two fantastic boxes to choose from: Holi-DAY Collection & Twas the NIGHT Collection. This year we have included a Virtual Tasting experience for each wine lead by a certified sommelier. Inside each box you'll find twelve carefully crafted glass tubes, each carrying a world-class pour of exquisite wine. These boxes hold vibrant whites, opulent reds, and even a few rosés, all handpicked by our Certified Sommeliers.
Awaken the creative senses and make your own tea blends from organic black and herbal varieties. The glass infuser maintains the pure flavors to brew 180 servings.
It's time for some self-care and looks no further for the perfect remedy than our Lavender Blossom Gift Set! Green Canyon Spa encourages you to be one with nature in your relaxation routine. Immerse yourself into fields of fresh lavender and inhale all of the beautiful, relaxing aromas. Including body wash, bubble bath, body lotion, hand lotion, foot lotion, essential oil, body scrub, and a floral loofah, this set is all-inclusive! Reuse the iron box packaging for storage and organization in your bathroom. Gift this set for any occasion from birthdays to Christmas to Valentine's Day to Mother's Day or just because!
Sink into relaxation with dreamy, slow-release bath bombs and super-cleansing, delightfully fragrant Cocofloss. This effervescent set turns tub time into total bliss. This set includes 3 all-natural CocoBombs in Mind-Clearing Mint, Mood-Boosting Orange, and Calm Coconut. Made with only green and clean ingredients, these fizzy, slow-release bombs are 30% larger than your average bath bomb and top your tub with a dreamy foam. Every CocoBomb is made extra creamy with coconut milk, fair-trade organic coconut oil, and coconut pulp CO2. You also get 3 spools of ultra-cleansing Cocofloss in Delicious Mint, Cara Cara Orange, and Fresh Coconut. Each is infused with naturally soothing coconut oil.
I had a chance to check out this set and I love it! They weren't joking when they said the bath bombs are 30% larger than the average bath bomb! These things are huge and are perfect for relaxing in the tub after a long, hard day. Not only that, but they smell nice! Not overpowering either! The floss works quite well, too. It seems to do a good job getting my teeth cleaned while having a little subtle taste to it - outside the standard floss I usually use that is! Talk about a luxurious bundle!
The little secret skincare experts aren't telling you: By nature, skin is designed to keep things out, not let things in. It sounds simple, but your regimen is only as effective as your skin's ability to absorb ingredients. This is why aesthetician Kerry Benjamin created StackedSkincare, the 4x award-winning skincare brand with over 6500+ 5 star reviews. Kerry, alongside an industrial designer, custom-engineered at-home facial tools. To highlight just one: Dermaplaning sloughs off dead skin, clearing the way to allow products below the surface.
I was sent one of these to try for myself and I can confirm this is a nice quality microneedling tool! It fits comfortably in my hand and is easy to use. If you do choose to gift this item, I do recommend printing out some instructions from the website, however, as the item itself did not have any information, which can be confusing for a newbie like myself with such a product. Aside from that, these things can do wonders when added into your regular skincare routine! It feels weird at first, but after you get the hang of it it's no big deal! Definitely recommended for those who are into beauty and skincare!
Receive 15% off $75+ with the code Closet15 (ends 12/19)
Sequin slipper with faux-fur lining and trim. Man-made materials. Imported.
The Gala Apple Tree has a long harvest season and produces a heavy yield. This apple will last months when properly stored! You can enjoy your homegrown Gala apples for most of the year! Red and yellow streaks adorn the skin of this firm and juicy apple. Gala apples have a tasty, sweet flavor with only a hint of tartness. Ideal for baking, cooking, juicing, and eating fresh, Gala apples are truly versatile apples. A great choice if you only have room for one tree!
Y'all... I can't tell you how excited I was about an apple tree. And while this may not be a traditional gift idea, I feel that helps make it a great candidate for my gift guide! What better than to help someone get started on growing their own food or add to the garden they already have. The tree arrived carefully packaged with easy-to-follow instructions for planting. There are even more details on the website so you can be successful with your tree. I am beyond excited - and honestly didn't expect to be so excited over an apple tree. Of course, there are other trees you can choose from - just search for plants that can grow successfully in your region and that's it!
Gift Ideas for Men
No need to piece together a shaving kit, Gentleman Jon™ has you covered with the most comprehensive kit on the market today. Everything you need to get started wet shaving - all in one spot, of the highest quality, and for one easy price.
Shave kit includes:
+ Safety Razor
+ Badger Hair Shave Brush
+ Shave Stand
+ Canvas & Leather Dopp Kit Travel Bag
+ The Famous Gentleman Jon™ Alum Block
+ Sandalwood Shave Soap
+ Stainless Steel Shave Bowl
+ (5) Astra SP Razor Blades
The 1Tac Tactical Pen is the World's Finest Multi-Function Weatherproof Tactical Pen made from Lightweight, Durable Aircraft-Grade Aluminum. The instrument Includes a Tungsten Steel Glass Break Tip, Removable Steel Blade, Easy-Writing, All-Weather Medium Point Ball Point Pen, Integrated 80 Lumen Bright LED Flashlight. Featuring Diamond-Cut Non-Slip Grip. As elegant in the boardroom as it is effective in the field.
The Land & Lore basic kit gives you the tools to achieve the two most foundational (and important) aspects of healthier, renewed skin: deep cleansing and hydration. Land & Lore uses organic all-natural ingredients and for each product they sell, they plant a tree! You can give back to the earth while you're giving to your loved ones with this holiday gift.
Facial Cleanser:
Active peptide complex and amino acids to help build resilient skin.
Organic jojoba, borage, and olive oils that give skin a soft, fresh feel.
Moisturizer:
Contains intensely moisturizing hyaluronic acid and natural jojoba oil.
Doesn't clog pores or leave a greasy feel.
The Outfitter Heated Jacket is filled to the max with heat. Featuring our first ever double heat system, you will be fully enclosed in a maximum amount of heat with 8 heating zones. This is made up with 4 pads in the back, 2 in the chest and 2 in the pockets. The four back heating panels are heated using the controller on the right hand side of the garment and the chest and hand warmer pocket heating panels are heated using the controller on the left hand side of the garment.
Get ready to receive all those compliments to the chef. If you fancy cooking over a flame, this easy-to-follow kit teaches you to finetune your smoking blend for flawless flavors in your meats & veggies.
Entertain with fine, European crystal to suit contemporary tastes. Mikasa's brilliantly crafted, lead-free set will be perfect at parties and family gatherings.
This smooth leather bag is a classic with modern updates. It's padded for 14" laptop, with magnetic snap and zip pockets. Carry to work, school, and travel in style.
As plastic replaces cash, the card case may soon replace wallets, and this one has a bottle opener too. ID, insurance, and credit cards fit easily in Italian leather.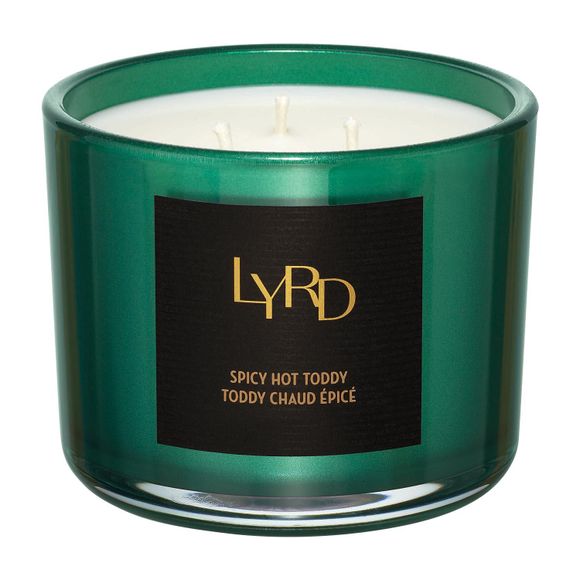 Enjoy the snuggle-ready scent of a holiday hot toddy in this unique, fine fragrance candle crafted by expert perfumers. With notes of caramel, ginger and vanilla cream, and made from a soy-blend wax, which provides a longer-lasting 30-hour burn time. 4 1⁄4" diam. x 3 1⁄8" H. Includes glass jar and paper dust cover.
Rabbit Hole is a bourbon/whiskey distillery and they are the perfect gift for those who you don't know what to get them aka those who are hard to shop for. This unique bourbon is a part of Rabbit Hole's set of limited edition small batch, experimental finishes. To make this special expression, Straight Bourbon Whiskey with a wheat mash bill, is matured in #3, wood-fired, alligator char. They transfer it to 500 liter casks that have been used to perfect sweet, dark Pedro Ximénez sherry. The resulting whiskey is refined, and balanced with a long cascading finish. This special PX cask finish earned Platinum at the 2017 SIP Awards, and a Gold medal at the 2017 Los Angeles Spirits Competition. Find your nearest location to purchase
here
.
While this would be a great gift for anyone who enjoys whiskey, I put it under the suggested gifts for men in honor of my husband who instantly fell in love with this stuff! When I mentioned to him about this particular whiskey, he mentioned he had heard really good things about this brand. Upon trying Rabbit Hole Dareringer, he was highly impressed with the flavor notes as well as just how smooth it goes down compared to other brands he has tried. This one quickly became a favorite for him and will be one we look forward to sharing with out friends and family this holiday season!
Gift Ideas for Kids
What a cute way to surprise your child - A LETTER FROM SANTA! Print out a personalized letter for your child from Santa and totally make their Christmas special! For this item, you will get this exact note page but personalized with the name of your choosing at the top. Additionally, if you want to add/remove text, or simply use your own writing, I can replace the body of the letter as well. Just let me know during the checkout process!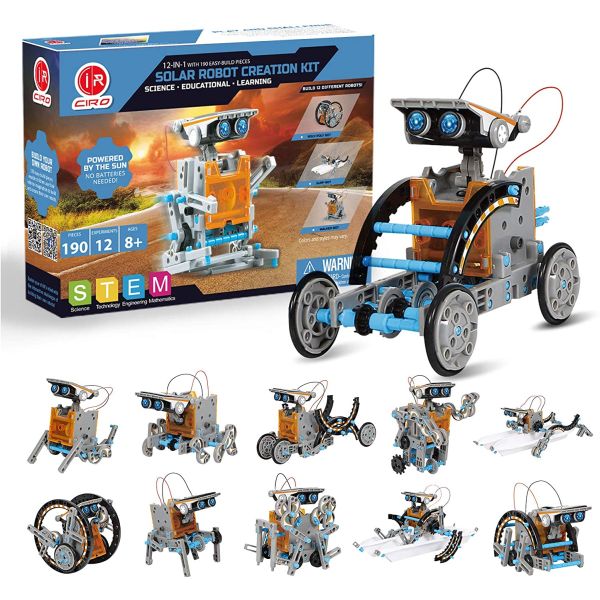 12-in-1 Solar Robot Kit: This solar robot kit could be built into 12 different shapes of robots. It is composed of 190 pcs, including moving and connecting parts like gears, plates, tires, and shafts. Kids can easily disassemble them after the building each robot.
Interactive toy otter with light-up keyboard teaches the alphabet & first words. Press each button to hear a letter of the alphabet & a word that starts with that letter. Bat-at the roller ball for more fun songs, sounds, and phrases. Collect additional Linkimals friends to see them interact! (Each sold separately and subject to availability.) For babies ages 9 months and older.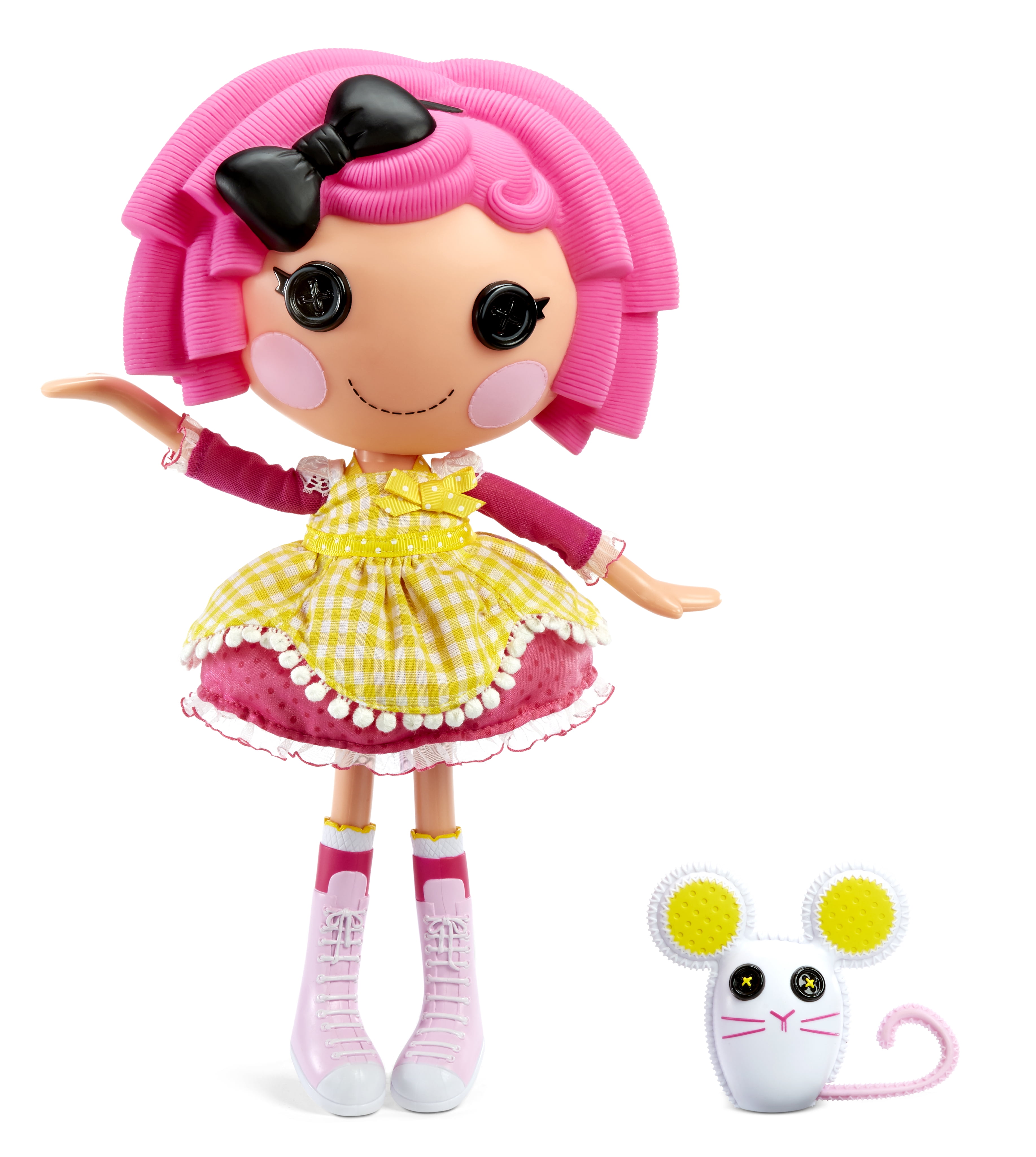 Lalaloopsy's 10th Anniversary Lalaloopsy were once rag dolls that magically came to life when their last stitch was sewn. The beloved dolls are back for a whole new generation of children to love with a 10th Anniversary badge on pack. Cute, Colorful, Whimsical and Fun, Celebrating Creativity, Uniqueness & Diversity. Cute & colorful, Lalaloopsy offers a whimsical world of friendship & fun, inspiring kids to develop their own creativity and imagination. Lalaloopsy dolls have unique personalities drawn from the fabric used to sew them, and each one comes with her own pet. They celebrate diversity - everyone is special in their own way! Crumbs Sugar Cookie was sewn from pieces of a baker's apron. She is super-sweet, has perfect manners, and loves inviting friends over for tea and treats. Crumbs lives by the recipe but her life is far from cookie-cutter. Know what's her secret ingredient? Love! She has a pet mouse. Crumbs Sugar Cookie is a perfect gift for your little cookie! Reusable House Playset (Almost Zero Waste!) Each NEW package is a reusable house playset with photo details of found objects that uniquely express the personality of each doll, like Crumbs' oven in her house made of cookies! Child helps build the house with extra pieces! Build the pet house, add the teapot chimney and attach the awning. Connect Crumbs' house with other houses to create Lalaloopsy Land!
Girls are full of hopes and dreams, plus gossip and secrets. Here's where private thoughts are locked safe, in invisible ink revealed only with magic UV light.
Soft to the touch and featuring playful pom-poms, you'll stay cute in this whimsical leopard print, cat-ear hat that combines big cat style with big cozy warmth.
The favorite popular fidget toy is now the fashionable milk shake fidget backpack, bag of toys has unique removable milk shake-shaped fingertip design,The pop toy in front of the pop backpack can be removed at any time enjoy the joy of effectively relieve stress. The fidgets backpack for girls is made of unique daisy print PVC that make the pop bag looks very cute,Fidget backpack is not only stylish but also waterproof,durable and lightweight pop bubble backpack with fidget toys are soft, not easy to damage, easy to clean.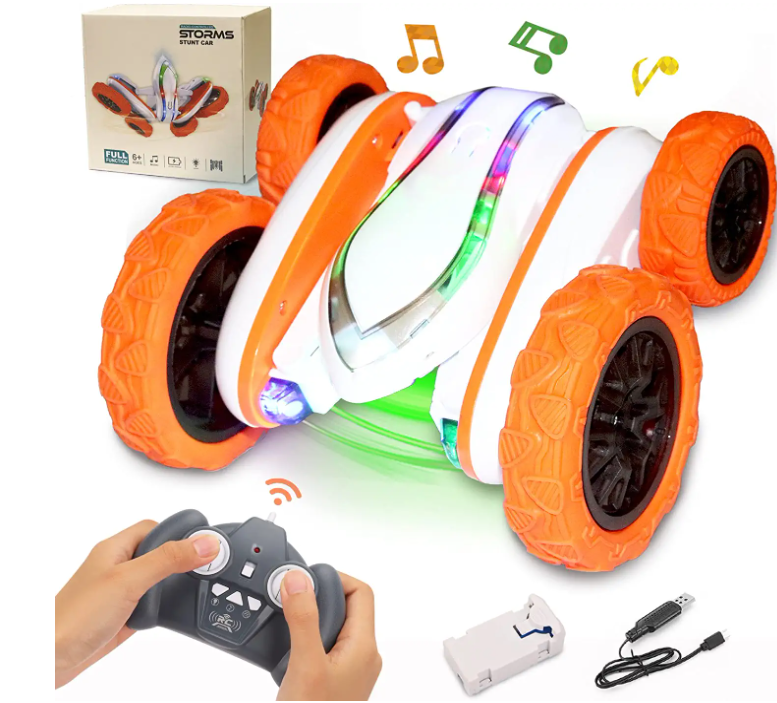 This double-sided remote control stunt car will bring a different game experience to your children. It will run on both sides, forward, back, turn left, turn right, and roll over 360 degrees. You can use the remote control to control the child remote control car to go in any direction. An easy-to-control remote control with 2.4 GHz emission intensity, you can even operate it from a distance. In addition, Its powerful transmitting power means that if multiple players are playing car racing with you at the same time, there will be no signal interference. Enjoy exciting racing time with your friends and family.
Gift Ideas for Teens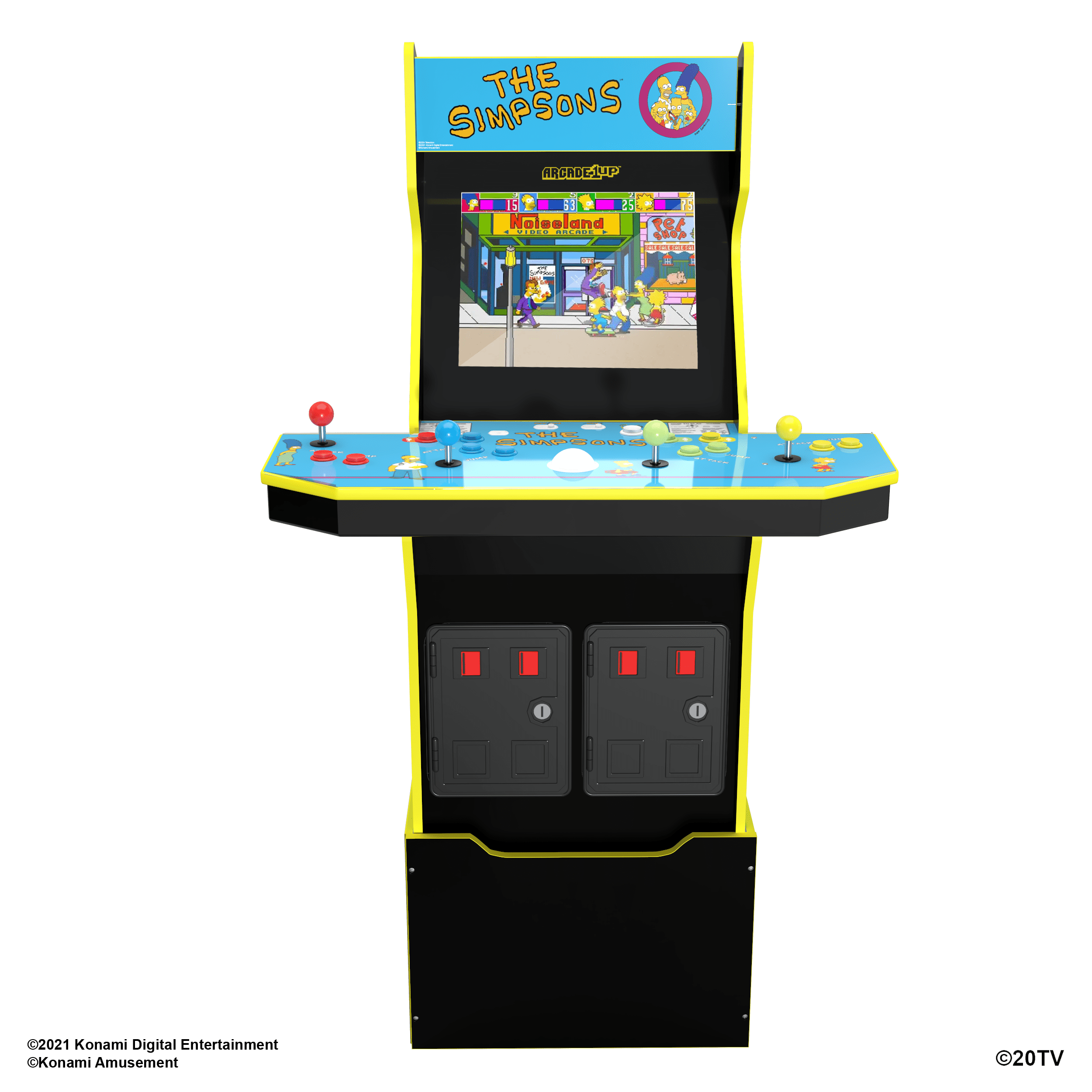 The Simpsons™ Arcade Machine includes a riser and a light-up marquee. Live Wi-Fi enabled with no monthly subscription required. Redefining family game rooms, game caves, and even home offices, Arcade1Up game cabinets have quickly become absolute must-haves for retro gaming enthusiasts and pop-culture collectors; they play great, look great, and are instant conversation pieces. Exactly how you remember it from the early '90s, play as Homer, Marge, Bart, and Lisa, taking on swarms of Springfield's wide cast of characters. Four simultaneous players, endless animation inspired fun. Oh, and you want to switch it up a bit? You got it. Also in this cabinet is The Simpsons™ Bowling!
Music by firelight creates the perfect ambiance for beach and backyard parties. This lantern flickers in a safe, warm LED glow. Pair with a phone or device to play.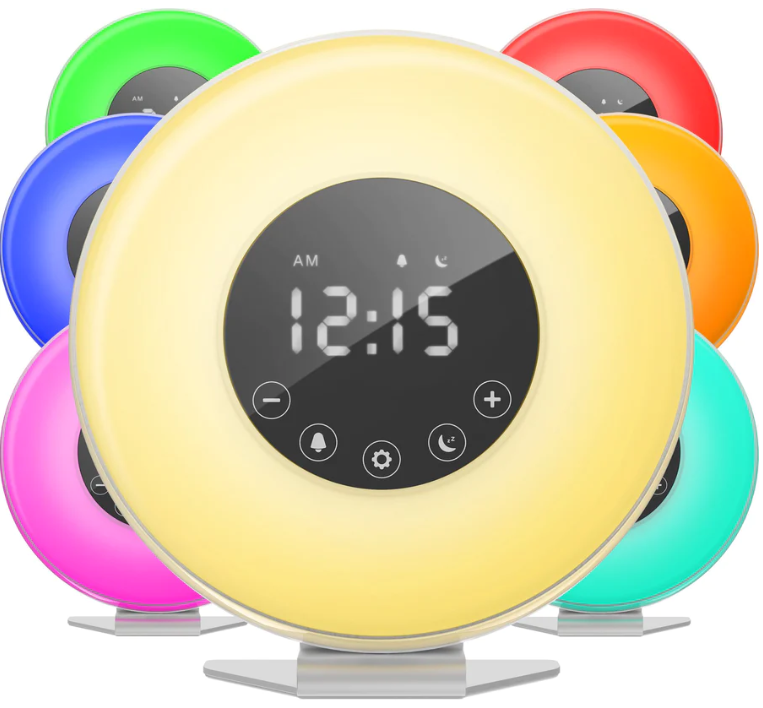 Rise up bright and early with this marvelous alarm clock. A softer alternative to the sudden and intense-sounding alarms, this clock uses carefully chosen gentle lights and sounds to ease up the waking up process. Because how you start your day really does matter. Now you can be woken up with the relaxing sounds of the ocean or lively bird sounds, along with a gradually increasing light that starts 30 minutes before the alarm goes off. Or go to bed with the sunset stimulation that smoothly dims the room as you drift off to sleep. It features a vibrant design with 8 emitting colors that can double as a table or bedside lamp during your non-sleep time. When you're in the mood for a relaxing playlist or catching up with recent events, tune in to the FM radio and set your preferred station. It's completed with a 12 or 24-hour time display, 3 brightness options, and an easy-to-use snooze button that turns off the sounds and lights for 5 minutes.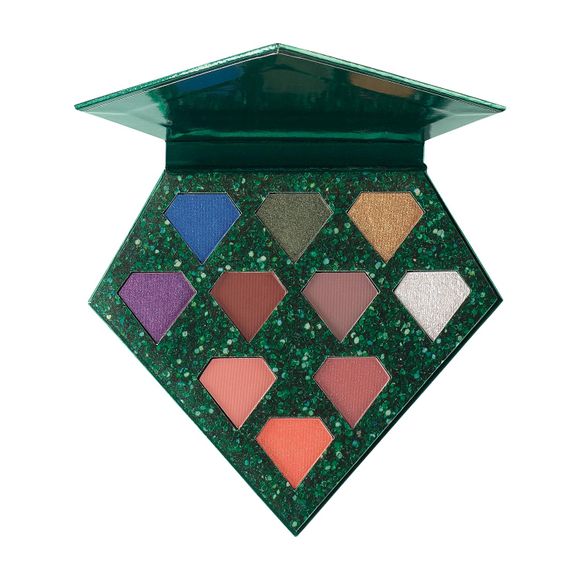 Sparkle like a diamond during the holiday season and beyond! Universal eye and blush shades in rich matte and shimmer finishes. Eyeshadow shades. .161 oz. total net wt. Blush shades: .069 oz. total net wt.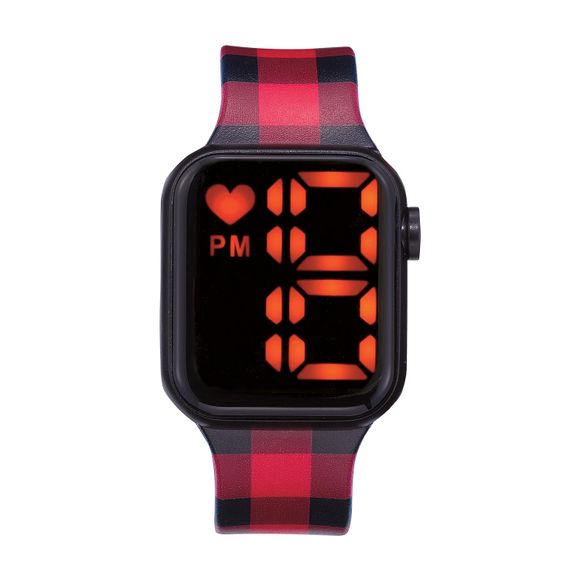 Time for Holiday shimmer! Bold-faced digital watches come in your choice of seasonal strap design, whether plaid, snowflake or green!
Gift Ideas for Pets
An active cat is a healthy cat! Our all-natural, Matatabi Silvervine catnip sticks are great for stimulating playful activity! They support dental health by scraping away plaque and tartar build-up on teeth. Free from preservatives and additives, these catnip sticks are fully digestible. Containing no addictive or harmful properties, they are completely safe for kittens and cats of all ages, breeds, and sizes. Available in a 30-count resealable bag. Our catnip sticks are harvested from the silvervine plant, also known as matatabi, native to the dense mountainous jungles of East Asia. Traditional catnip only has one cat attractant, matatabi silvervine has two, making our matatabi catnip sticks twice as potent!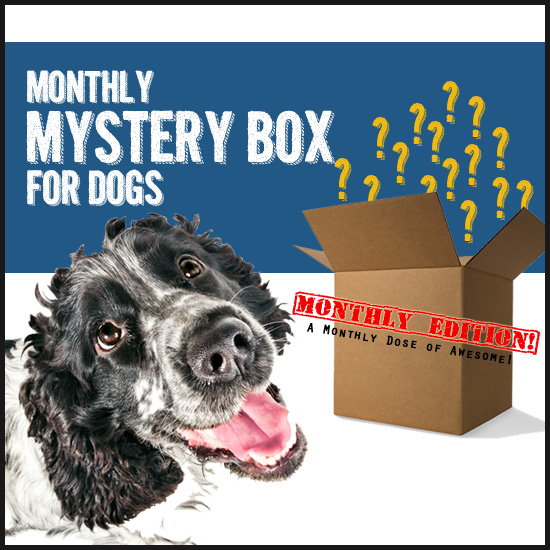 We are officially offering a Monthly Mystery Box of Dog Goodies! Yes, your best friend will receive a box of wonderful mysterious treats, toys, & more every month! We love pets and can't imagine our lives without them. But we also know that big box pet retailers and other monthly dog programs over charges and under delivers. We strive to do the exact opposite here. Know that you will get more BARK for your BUCK when you shop here. We have 3 types available for your small, medium or large size dog. Each month, your pup will receive a different set of items tailored to its size.
The GermGuardian 3-in-1 Digital Pet Air Cleaning System provides True HEPA air filtration for your home or office. The Germ Guardian air purifier effectively captures 99.97% of airborne contaminants such as dust, pet dander, mold spores, and pollen, down to 0.3 microns. This air purifier utilizes UV-C technology to kill airborne germs and bacteria and a Pet Pure Filter to remove common airborne odors.
I know I put this under gifts for pets, but this is more for the pet owners. I have 14 cats and a dog on top of having 2 kids. So when I say we are constantly cleaning, I mean it. We have a couple of air purifiers in the house as well. I've learned they are not all created equally. Some work better than others. Being we have so many pets, I can honestly say, this is the best one I have personally used yet for in my bedroom. It covers a room up to 189 square feet and has several fan-level options. Plus, I love the UV light feature - which is totally unique! It only took a few minutes for me to personally feel a difference in my bedroom compared to my previous air filter. I'm impressed and feel like this is a MUST for any pet owner!
Gift Ideas for Anyone
Our Gratitude Tea Box is the perfect gift for family, friends, clients, employees, and co-workers. This is a unique gift that lets people know that you really care about them and their well-being.
Various styles, are excellent for giving a personalized gift to anyone!
For a combination of functional comfort and colorful style, reach for the Sleeveless Quilted Heated Vest from Dr. Prepare. This unisex electric vest features a quilted design for comfort and timeless style. The mid-weight construction and interior lining help you stay cozy and warm, and the zipper front makes it easy to layer this vest over a variety of different tops.
This is the gift box offers a selection of exotic peaberry coffees from around the world. This particular section of coffees is perfect for exploring unique coffees that are on the rarer side. Peaberry coffee beans are unique coffee beans and are only in 5% of the crop that are manually removed from the rest of the coffee harvest. The flavor of the peaberry tends to be a finer and smoother from the rest of the crop and desired by coffee connoisseurs. A typical coffee bean splits apart into two halves which is why they have a flat side. The peaberry does not split and grows like a pea.
Here's a toast to reminders of good times, all in a rustic wire wine goblet. Saved for display or craft projects, corks add classy décor to a bar or dining area.
Get 3 Wine Barrel Aged Coffee Flavors in a handsome box set. Grade 1 coffee beans. You won't find a blended coffee here. A rustic sweetness of dried figs. This medium roast coffee gives way to a heavy sweet body, like the caramelized sugar from a creme brulee crust. A subtle tartness of green apples and green grape skins. A full body coffee that finishes slightly sweet with notes of honey suckle nectar. The honeyed process method imparts sweet flavor and complexities into this coffee. The are then roasted to reveal dark fruited notes and chocolate hazelnut with a toasted oak finish.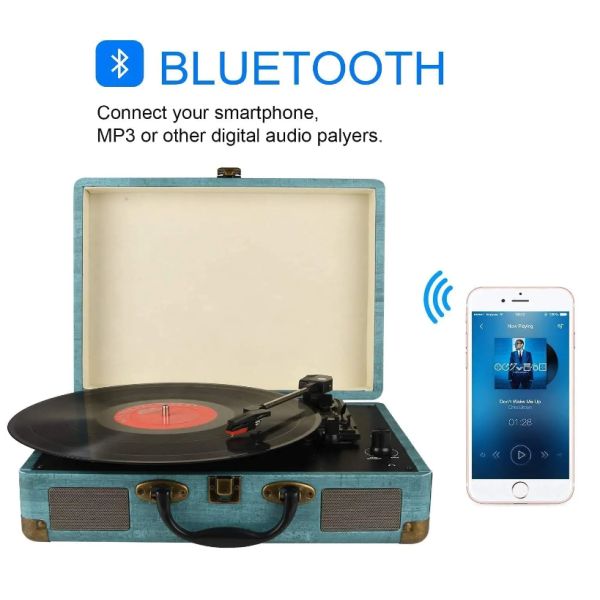 All-in-one Record Player - Easily connect external speakers via the stereo RCA outputs,Bluetooth Input & AUX Audio input &Headphone jack. Built in stereo speakers,with Bluetooth wireless technology,elegantly listen to the music from your smart phone.Use Aux cable input to directly play the music. Or enjoy your time with headphone. For better or louder sound, connect external speaker via RCA cable. Great ideal for vinyl lovers. Three-speed Turntable (33, 45, 78 RPM) plays all of your 7" 10" 12" vinyl records.With the power/volume knob and the automatic stop switch, the switch stops rotating records after the record is completed.
Countdown to Christmas with our 2022 Limited Edition Advent Calendar featuring 24 assorted shortbread packs. Each Calendar features 6 different cookies including 8 thin Shortbread Fingers, 4 Mini Chocolate Chip Shortbread, 4 Shortbread Hearts, 4 Salted Caramel Squares and 1 Shortbread Star. Everyday starting December 1st, you can open a window to reveal a delicious Walkers Shortbread treat. This makes a wonderful gift or is perfect to share with family & friends.
Don't forget to also toss in the
Walkers pure butter Festive Shapes
and some
gingerbread men cookies
! Walkers Shortbread adds to the festive fun with a holiday assortment of Christmas icons -Bells, Stars, Trees, and Santa Claus. Walkers pure butter Festive Shapes selection is made with the finest ingredients and without artificial colorings or flavorings. Walkers gingerbread men cookies make a perfect stocking stuffer or a simple gift to say Happy Holidays! The 4.4 oz package features 8 gingerbread men cookies which are delicious and make a perfect gift! Easy for decorating cookies and excellent for parties. It pairs perfectly with vanilla ice cream or a cup of tea.
I had a chance to try all 3 of these myself and these cookies are absolutely delicious! We didn't add any icing or anything to ours, just ate them as is straight from the package. Not only did I enjoy them, but my husband and children did as well. They're a great treat to celebrate the holidays. We especially love munching on them with a good movie.
Developed by Joanne's talented team at ChopValue Calgary, this is our sustainable spin on a classic cribbage board that will become the conversation piece of the games room! Affectionately named 'Peggy', the cribbage board is made from 343 recycled bamboo chopsticks, and features three-player pegging and scoring lanes.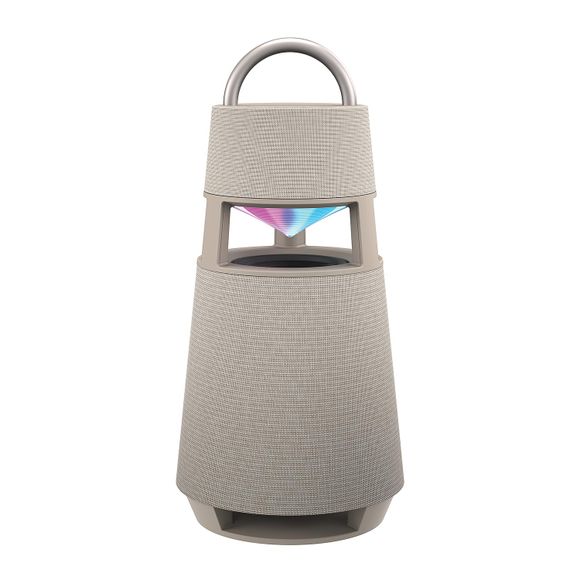 Get the party started with this rocking lightshow of a portable speaker! Experience of a 360° audio panorama or connect multiple XBOOM 360 speakers wirelessly to maximize your sound output. 10" diam. x 20" H. While supplies last.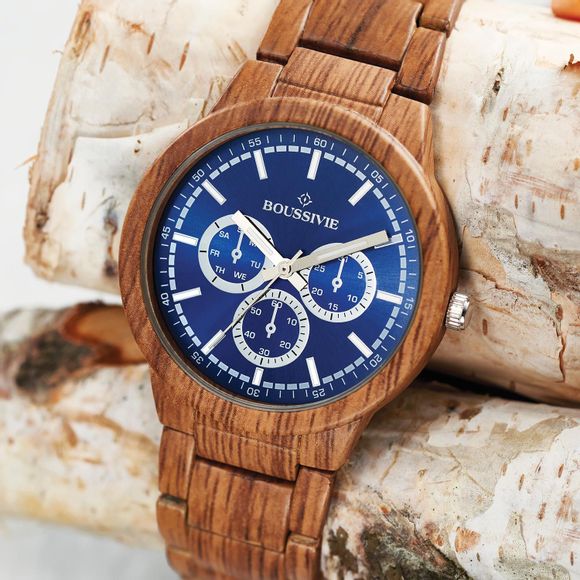 Keep time with the look of natural wood and the durability of metal. Blue dial with quartz movement. Comes with case.
The Multo is an easy-to-use, all-in-one kitchen appliance that will be sure to be the perfect holiday gift for anyone in your family. Be your own master chef, as you cook easy gourmet meals with the help of Multo's hundreds of smart-guided recipes. This innovative machine has over 15 different prepping and cooking functions, with the ability to knead, weigh, sauté, steam, grind, and even clean itself afterward.
This Black Friday, starting on Monday, November 21 thru Wednesday, November 30, CookingPal is offering a FREE mixing bowl and a FREE Cooking Class, both valued at $300 with a purchase of The Multo. CookingPal is also giving customers the option to buy the Multo today at 0% interest starting as low as $85 / month, along with free shipping, a 30-day satisfaction guarantee, and a two-year warranty.
I had a chance to try this fantastic tool and wow! I am impressed. There is so much you can do with it and a lot I have yet to discover yet! For my first time using this cooking system, I made almond milk since it was something simple to give me a feel for the machine and see what it was about. This recipe was simple and only required almonds and water. Basically, I soaked the almonds in the water for 12 hours. Then, I drained the water, used the blending system, and it blended it per the required time. What's cool is that I didn't have to manually blend anything. Once I was on that step of the recipe, I simply hit the start button on the tablet and it blended the almonds and automatically stopped when the time was done! After the blending, I poured the mixture into a nut bag over a small mixing bowl to separate the milk from the almond chunks. After that, simply refrigerate and that's it! You can add honey or sugar to sweeten it. I added a little bit of honey, but next time I may go for either more honey or add in some sugar. Either way, it actually came out good! Even the kids liked it. Read my full review here!
211 to Waterloo, is a gift box company based in Atlanta offering nationwide shipping and local delivery in Atlanta. Founded in late 2021, the company specializes in selecting unique, artisan-made products for curated gift boxes, corporate gifts, and create-your-own box options. Each gift box is packaged in sustained packaging and comes with a custom message with an elegant wax seal closure.
I received one of the fabulous gift boxes, the Jot It Down box, and I absolutely LOVE it! The presentation itself is gorgeous. I love the high-quality paper and materials used along with the personalized note! My box came with a linen notebook by Appointed, a chocolate bar by XOCOLATL, Solid Brass Ball-Point Pen by Izola, and Boost Gum by Simply Gum. The notebook was designed with careful attention to detail featuring a brass wire-o binding, waterproof cotton book cloth covers, and smooth 70 lb lined paper. Plus, it's American-made with responsibly sourced materials. The chocolate bar is 80% dark chocolate with vanilla-infused sea salt sprinkled on the back. The boosting gum is flavored with Lemongrass, Turmeric, and Cayenne for a delicious burst of flavor.
Patented design at the handle and thumb head allow for a thumb grip: the optimal way to fully transfer power to the target. Made with an extremely hard superalloy called tungsten carbide, it can break metal, seatbelts and glass. The flashlight is bright enough to light up a room. High beam & strobe modes. Smear-proof ink, writes smoothly even when wet, consistent ink flow and dries quickly on paper.
I really love tactical gear type items and this pen is no exception. It has a flashlight, pen, glass breaker, stylus, and multi-tool all in one device. It's compact in size so it is easy to carry in your pocket or purse. I love that it comes with extra batteries and ink for the pen as well! It is super easy to use and comes ready to wrap and give as a gift!
Toothbrushes make perfect stocking stuffers and a gift that everyone needs. Radius has revolutionized oral care for the U.S. and global market, and has been the number one toothbrush brand consumers trust for nearly 40 years. Radius has been recently featured in Nat Geo, NBC, CNN, CBS, Healthline, Washington Post, NY Magazine, New York Times, and many others. Backed by the ADA, Radius is the leading manufacturer in natural care, all of their products are eco-friendly, organic, biodegradable, recyclable, plant-based, and help reduce waste by 86% to have a greener planet and cleaner smile. Radius has just released the new Big Kidz Replaceable Head Forever Brush, for ages 6 years and up. This innovative toothbrush is replaceable, reusable, reversible, and non-toxic for a better brushing experience and a safer planet.
I received some toothbrushes, toothpaste, floss, and a toothbrush holder. They are nice quality and sturdy. I like how easy the toothbrushes are to hold/ The toothbrush stand is an added bonus since the toothbrush bases are a bit wider than a standard brush. I found the toothpaste had a good flavor, too! If not a stocking stuffer for your family, maybe consider stockings with products for those in need. This would be perfect for that!
PERSONALLY SUPPORT ME WHEN YOU SHOP THROUGH THESE STORES:
*Keep in mind that pricing is subject to change and any pricing listed is what the current listing price was at the time of posting.
Are you a business that wants its product featured in our 2022 holiday gift guide? Contact me at

This email address is being protected from spambots. You need JavaScript enabled to view it.

!
LIKE IT? PIN IT!