I find holiday shopping can be stressful, especially if you're not sure what type of gift you want to give to family and friends. I know I can't possibly be the only one with this mindset. Well, not sure what to get for holiday gifts this year? I am compiling some great gifts that would be perfect for this holiday season! I have divided the list up between adults, kids, or for anyone to make it more convenient.
Keep your eye out as we will update it throughout the holiday season!
GIFT IDEAS FOR WOMEN
Spin and curl with this Stylist Choice Award winner! Get silky, shiny, and glamorously bouncy curls at the push of a button with this 1" pro automatic rotating curling device. Advanced Ceramic and Ionic Technologies help create instant curls and smooth hair while locking in moisture to reduce static. 12" L. 11 ft. swivel cord.
Enjoy a unique collection of products inspired by the rich heritage of a company that began its groundbreaking approach to beauty 134 years ago. The legacy continues with our limited-edition best-selling formulas, presented in Avon's iconic designs. Indulge in a shimmery scented lightweight formula that strengthens and protects with precious oils, amino acids, and botanical extracts, leaving hair looking smooth, shiny, and healthy. Tuberose and pink pepper scent. Comes in a unique gemstone-inspired bottle. 3.4 fl. oz.
Holiday charm. Silvertone bracelet with colorful, festive charms.
Iconic Avon Filigree Cuff Watch - $42.99 (reg $53.99)
Enjoy a unique collection of products inspired by the rich heritage of a company that began its groundbreaking approach to beauty 134 years ago. The legacy continues with our exclusive anniversary-inspired jewelry pieces presented in Avon's iconic designs. Antique-inspired goldtone with filigree accents evokes timeless style.
Unlike heavy cast iron, this Masterpan is lightweight aluminum with Xylan Plus nonstick coating. It has balanced heat, and goes from stovetop or oven to serving.
Turn Old World pasta making into fresh, easy enjoyment. This adjustable machine kneads and shapes dough into restaurant quality spaghetti, lasagna, ravioli, and more.
Pink sapphires crown the dazzling design of these earrings by Thailand's Saranarat. Crafted by hand with 24k gold plated sterling silver, the earrings feature a cascade of multicolored tourmalines.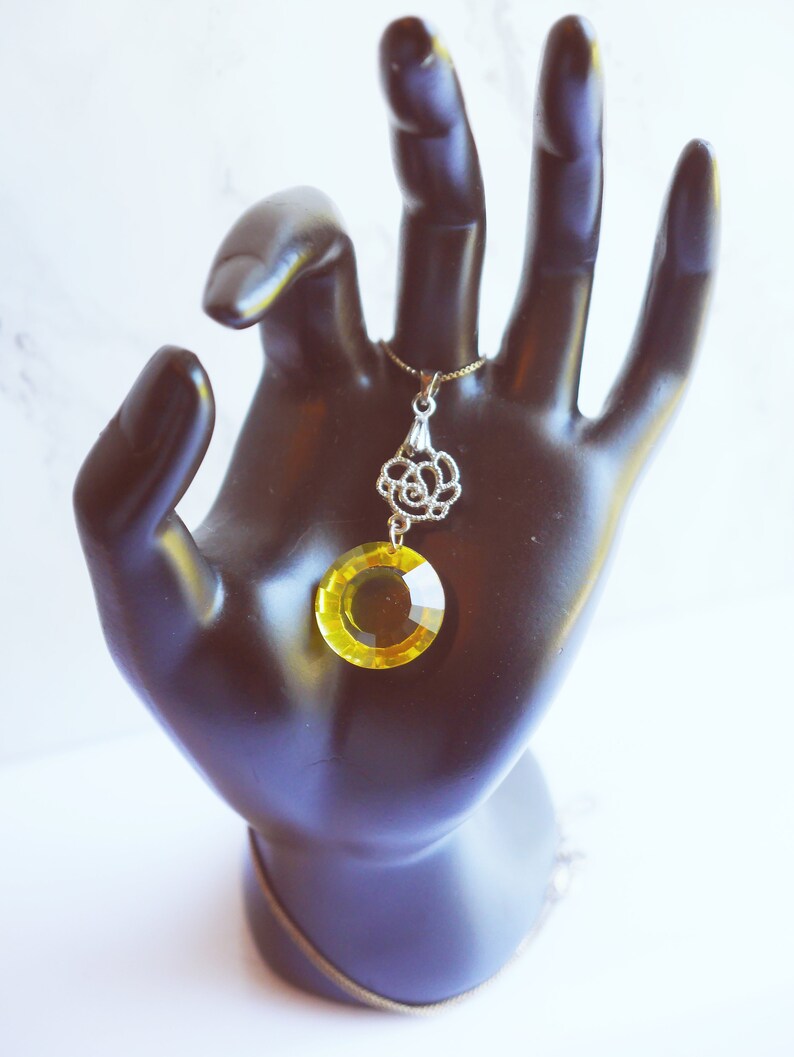 This necklace is a one of a kind. I made it using recycled jewelry parts and pieced them all together for this one gorgeous piece.
• Sterling Silver Stamped chain
• Features a silver toned minimalist rose
• one small bail is stamped 18kp (the one hanging directly off the silver chain)
• Yellow "stone" sparkles in the sunlight and is made of a plastic or resin if I had to guess.
• You won't find another necklace like this one!!
Our most opulent fragrance yet, Avon Charmed reflects our proud heritage and presents a powerful and beautiful scent experience laced with sophistication. 1,886 exclusively numbered pieces. 18K gold finish with 21 Swarovski® crystals. Premium fragrance made with the most precious oils. Be enticed by a radiant burst of crisp neroli as lily of the valley and jasmine absolute create a delicate floral veil. Notes of warm musk add a seductive dimension to this captivating fragrance. Elegantly presented in a lavish 18K gold bottle and packaged in a charming gift box. So alluring. So enchanting. 3.4 fl. oz.
HAIRLOVE'S BEAUTY PILLOWCASE, a 100% all natural, hypoallergenic silk pillowcase to help protect delicate facial skin, helps retain skin and hair moisture, minimizes hair breakage, and reduces frizz. A Silk pillowcase reduces fiction and helps maintain your hair's moisture which promotes less frizz and breakage. Silk keeps you cooler during the night, reducing sweat that can cause greasy hair. Silk also reduces friction to protect delicate facial skin, minimizing wrinkles while helping retain your skin's moisture. Unlike cotton pillowcases that easily collect dirt and germs, silk pillowcases are hypoallergenic and resistant to dust and allergens making them great for acne-prone skin.
While I placed this under the women's section, I got one of these for my daughter who has hair that easily frizzes (in addition to our high humidity) and it actually does make a difference. Additionally, she LOVES how soft it is and couldn't stop talking about how comfortable it was to sleep on. She's 12!
GIFT IDEAS FOR MEN
No need to piece together a shaving kit, Gentleman Jon™ has you covered with the most comprehensive kit on the market today. Everything you need to get started wet shaving - all in one spot, of the highest quality, and for one easy price.
Shave kit includes:
+ Safety Razor
+ Badger Hair Shave Brush
+ Shave Stand
+ Canvas & Leather Dopp Kit Travel Bag
+ The Famous Gentleman Jon™ Alum Block
+ Sandalwood Shave Soap
+ Stainless Steel Shave Bowl
+ (5) Astra SP Razor Blades
Spritz on the fresh scent of Black Suede, a classic blend of woods, greens, and modern leather—now available in this year's must-have, limited-edition collectible iconic boot decanter. 5 fl. oz.
Limited Edition Wild Country Gift Set - $16.00 (reg $26.00)
Capture your untamed spirit with a rugged blend of lavender, coriander seed, and sandalwood.
2-piece boxed gift set includes:
• Wild Country Eau de Toilette, 3.4 fl. oz.
• Wild Country Roll-On Anti-Perspirant Deodorant, 2.6 fl. oz.
VONIN The Style Skin Care Set for MEN - $65.00 (reg $80.00)
A gentlemen's grooming brand for the modern, trend-setting man. Due to various factors such as lifestyle, hormones and external environments, men's skin tends to have a lower level of moisture retention and releases more oil than women's. VONIN skin care formulas are designed to address these concerns. Featuring Sea Buckthorn (Vitamin Tree) Fruit Extract to balance skin oil by providing sebum control and Luffa Cylindrica Fruit Extract to lock in moisture for optimal hydration. Citrus, woody, aromatic scent. Great for dry and oily skin.
Includes 2 full-size and 2 mini skin care essentials.
VONIN The Style Toner, 135ml/ 4.5 fl. oz.
VONIN The Style Emulsion, 135ml/ 4.5 fl. oz.
VONIN The Style Toner Travel Size, 35ml/ 1.18 fl. oz.
VONIN The Style Emulsion Travel Size, 35ml/ 1.18 fl. oz.
AWP-HP Tool Backpack – 75lb Capacity, 24 Pockets, Self-Standing - $49.00 (reg $90.00)
This is the toolbox of backpacks, with easy access and comfortable transport for daily use. It stands tough and upright in work environments from building to tech.
With the comfort fit of a favorite cap and LED power of a headlamp, this shines bright at every turn. It's hands-free for working, exercise, and the great outdoors.
Weston Mini Burger Press – Makes 3 At A Time, Easy Nonstick - $12.00 (reg $20.00)
Little burgers and sausage patties are a big hit, and this triples production! Nonstick aluminum presses three perfect patties at a time, ready for the pan or grill.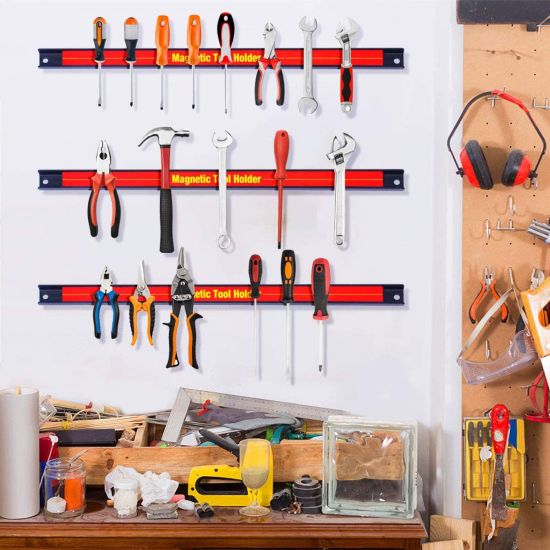 Organize and save space with space at a premium in any kitchen, the magnetic tool bar saves you counter and drawer space, providing you a convenient and easy to access place for all your knives, scissors, and other metal utensils. Versatile and convenient even though it is primarily used for knives, you can use your magnetic tool bar to organize your screw drivers, wrenches, drill bits, and other tools in your tool shed or workshop.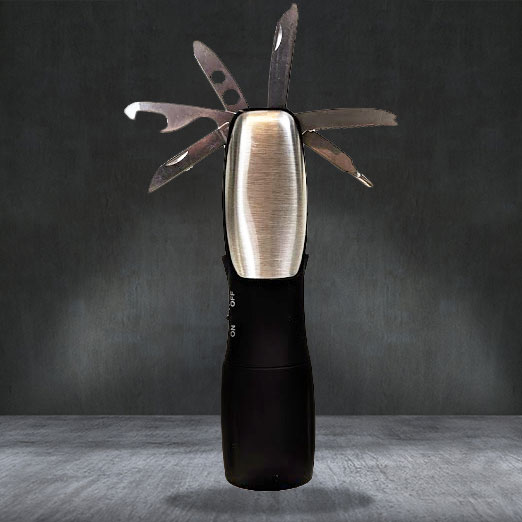 This multi-tool features the newest COB technology so you can have one of the brightest flash lights on the market. This battery powered flashlight is 10x brighter than a basic flashlight. Batteries included. Made of heavy duty stainless steel and made to last! This tool will not rust or stain and will withstand many, many uses over time. With so many different uses, this is the only tool you will need to carry with you. Features a COB Flashlight, Screwdriver Set, Bottle Opener, Wrench Set, Fish Scaler, Knife and File. This tool is pocket sized! You can carry it with you wherever you go. Great for travel, camping, fishing, hunting and survival situations. Upgrade your dad's pocket knife for Father's Day, birthdays, or the holidays.
GIFT IDEAS FOR TEENS
This wiley fox adds charm and mischief to any room. Uses a soft halogen bulb to release the scent of your favorite fragrance. The removable dish is accented with ears. Includes a warming bulb. Illumination Fragrance Warmers use a halogen bulb to warm wax melts in the dish, releasing their fragrance. The soft glow of the bulb creates the ambiance and fragrance of a lit candle, without flame, soot, or other pollutants. Simply add wax melts to the dish, turn it on, and enjoy your favorite fragrance as it spreads through the room.
The peaceful Llama Diffuser will be a favorite home décor piece for both kids, and their parents. Use to diffuse a refreshing mist of water and essential oils for aromatherapy benefits and natural fragrance that can enhance your mood. Features two mist modes for up to 6 hours of use, 7 LED colors, an auto shut-off feature, and 100 ml capacity. Diffuse 100% pure, therapeutic grade essential oils or All-Natural Odor Eliminators from our expanding Airomé line. Includes diffuser, ceramic sleeve, measuring cup, and electrical cord. Elegant home décor is the focus of every Airomé diffuser, and each is made to complement your personal taste.
Holiday Beauty Caddy - $20.00 (reg $22.00)
Organize in style! This beauty caddy keeps all your tools at the ready so you're perfectly prepped for every holiday look. 9 5/8" L x 5 5/8" W x 5 1/8" H.
Peppermint Party Ring Set - $9.99 (reg $12.99)
Introducing the Peppermint Party Collection. Get fun and festive with red, white, and silvertone accents. Set of 2.
Available in sweet scents like Candy Cane and Sugar Cookie Cream, our holiday lip balms are the perfect stocking stuffer. .14 oz.
These 3.3mm tip colors are best felt in their smooth drawing and blending. From art to adult coloring books, these pencils also inspire neatness in the reusable box.
Jewelry, trinkets, coins, and other items have a special place they'll always be found. These handy porcelain trays are charming on a dresser, sink, or in any room.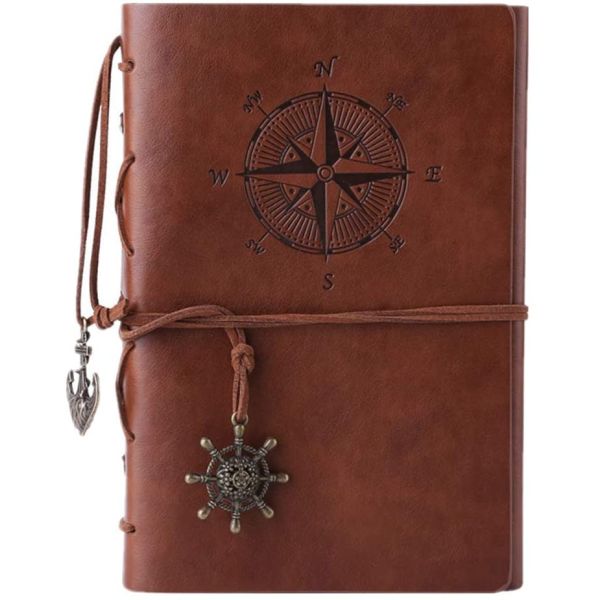 High-quality classic style Maleden notebook with rechargeable sheets, embossed synthetic leather, travel diary with blank pages and old-style pendant, Brown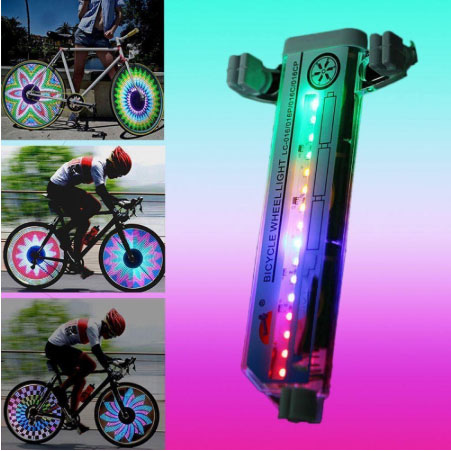 This bike spoke light is a unique lighting system that can display 42 different built-in patterns on your bicycle wheel. It is great for anyone who wants to have fun and be seen after dark.
Transform into a lovely mermaid, and feel how cozy it is! For sunning on a sofa, or diving into slumber party fun, it's soft and magical for kids, teens and adults.
GIFT IDEAS FOR KIDS
This Kids Soap is a mixture of lemon, coconut, beach rose, sea salt air, and seagrass. After they finish the soap they will get a free random duck toy. This is a limited edition item. Once they are sold there will not be a re-stock on them. Once these sell we will make them without the soap shavings. You will receive one of four colors chosen at random when shipped. Ducks may have some flaws in paint.
Magical Unicorn Dust Will take you back to your child hood days swinging at the park and enjoying your favorite sweet fruity lollipop. Whipped Soap is not at all like the cleanser you're presumably used to, whipped soap is more similar to a frothing body spread than a genuine cleanser. Also, it can be utilized as a shaving cream or even as a profound conditioner for your hair.
This scent will spark your imagination with walking on the beach with the colorful sand and mermaids relaxing with its enchanting fresh clean beach smell. Whipped Soap is not at all like the cleanser you're presumably used to, whipped soap is more similar to a frothing body spread than a genuine cleanser. Also, it can be utilized as a shaving cream or even as a profound conditioner for your hair.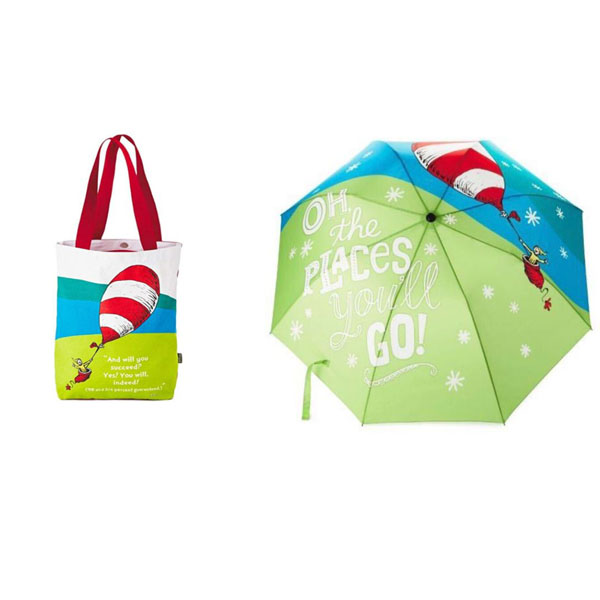 Dr. Seuss & Hallmark "Oh the places you'll go" Tote Bag AND Umbrella Set. You will receive BOTH items.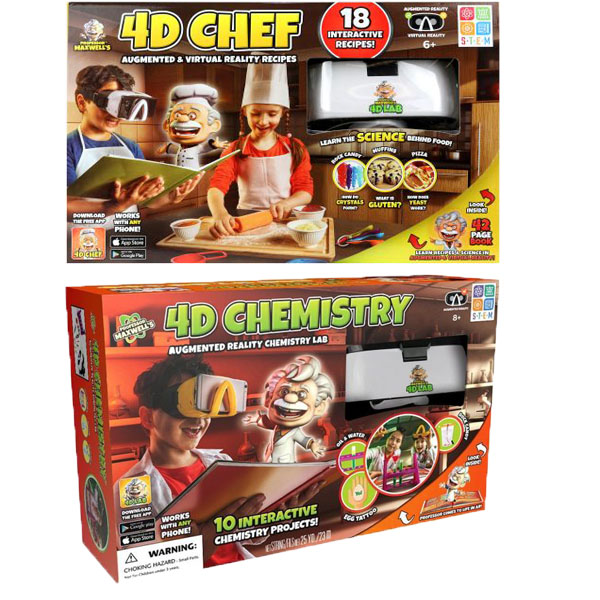 Professor Maxwell's 4D Chef
Immerse yourself in Professor Maxwell's 4D Kitchen and discover the science behind food with 18 interactive recipes that come alive in augmented and virtual reality! Why do apples brown? How does a banana continue to ripen after it's been picked? What's the difference between good fat and bad fat? In 4D Chef, Professor Maxwell explains the wonders of food science while teaching you many of his recipes, like making your very own pizza as you learn about the power of yeast. There's a lesson behind every bite, so put on your apron and let's take these yummy recipes for a spin, with step-by-step instructions in augmented and virtual reality!
Professor Maxwell's 4D Chemistry
Immerse yourself into Professor Maxwell's 4D Chemistry Augmented Reality Science Lab, and dive into the wonderful world of Chemistry! Simply download the free app, put on the goggles, and watch as Professor Maxwell comes to life, right on top of your book! This interactive lesson plan teaches core scientific values like density, oxidization, magnetic forces, pH levels, surface tension, carbon dioxide (CO2), and more as the professor walks you through the projects, each with step-by-step illustrations and instructions as the pages come to life in Augmented Reality!
Every Learning Kit in the Elmo's Learning Adventures program focuses on one or more essential school-readiness skills. These nine skills, or themes, have been identified through research by the early childhood experts from Sesame Street. All of the materials in the Kits—the storybook, the activity book, and the activity cards—work together to reinforce the learning themes and help children acquire the skills they need to be successful in school.
Kids can mix beets and mash-up potatoes! Spin the dinner plate to dish out tasty grooves made from scratch. Knobs adjust for meal balance, and a spork cues it up.
GIFT IDEAS FOR ANYONE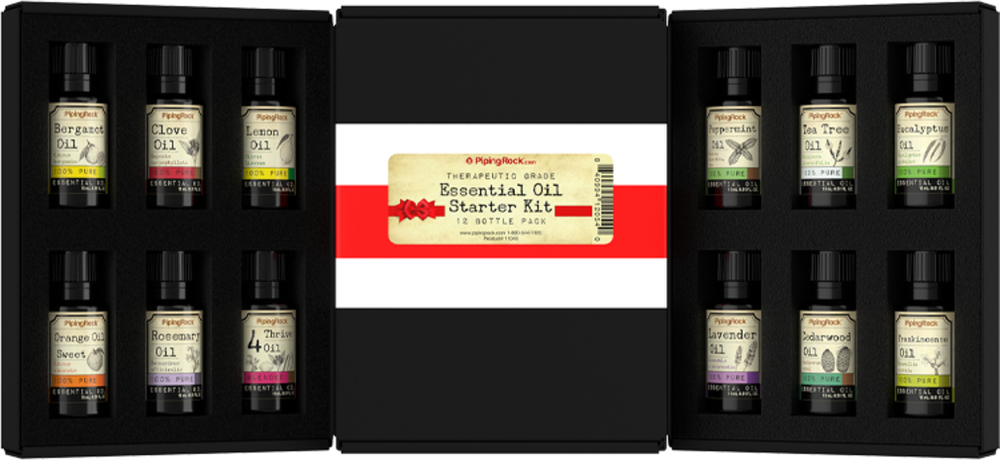 Stimulate your senses using natural plant-based essential oils. Our 12 bottle essential oil gift pack has all the most popular oils that you want for your wellness needs. This set is great if you like to create homemade candles, soaps, and other crafts with essential oils. You can either use the oils individually or create unique scents by combining them. If you are looking to start your essential oil journey these scents are a diverse mix you will love, or you can share the aroma and gift to a loved one.
Enjoy a traditional holiday scene with this little whitewashed fireplace featuring a festive garland and stockings hung with care. Illumination Fragrance Warmers use a halogen bulb to warm wax melts in the dish, releasing their fragrance. The soft glow of the bulb creates the ambiance and fragrance of a lit candle, without flame, soot, or other pollutants. Elegant home décor is the focus of every Candle Warmers Etc. product, and each is made to complement your personal taste.
A bright sentiment in festive plaid framed by a seasonal garland embossed in glowing porcelain. Illumination Fragrance Warmers use a halogen bulb to warm wax melts in the dish, releasing their fragrance. The soft glow of the bulb creates the ambiance and fragrance of a lit candle, without flame, soot, or other pollutants. Elegant home décor is the focus of every Candle Warmers Etc. product, and each is made to complement your personal taste.
Legacybox, the largest photo, and video to digital conversion company in the world, uses the experience of the past, with the technology of today, to make it easy and safe to preserve and share beloved recorded moments for generations to come. Legacybox has been a leader in converting film tapes to digital and making photos digital for over 10 years and has been trusted by over 700,000 families across America.
Legacybox has a team of professionals that digitizes films, photos, videos, and every other item by hand at their secure United States-based facility. Equipped with the latest photo and video conversion service equipment, Legacybox uses professional scanners and playback decks to ensure high-quality digitizing. They send personalized email updates at every step of the photo and video transfer process. Additionally, online order tracking is available, so each client knows where their order is at every step of the photo, film, and video converting service. Once they've digitized everything, they send all the original copies back, along with perfectly preserved digital files on Thumb Drive, Digital Download, or DVD.
Legacybox helps families relive priceless moments and de-clutter their homes. These nostalgia experts offer peace-of-mind with their contemporary, easy to use digital formatting to help their clients share and save their most valuable memories.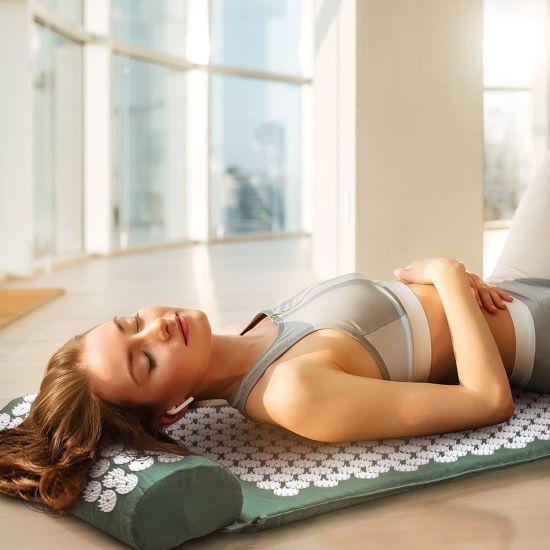 The pressure of the stimulation points against your body helps promote the release of endorphins which provide a sense of energy, calmness, joy, and pain relief. The mat and pillow offers many health benefits including healthy blood circulation, better sleep, pain relief, and help with digestion. The mat and pillow features thousands of spikes /stimulation points that apply pressure to your body and stimulate the nerve endings which all problems begin in the nerve system. This stimulates blood circulation, will help alleviate pains and aches, it will improve your overall energy levels. When you feel stressed or have low energy, lying on the mat, you will feel a state of deep relaxation and calmness. Simply lie down for a soothing, natural healing experience.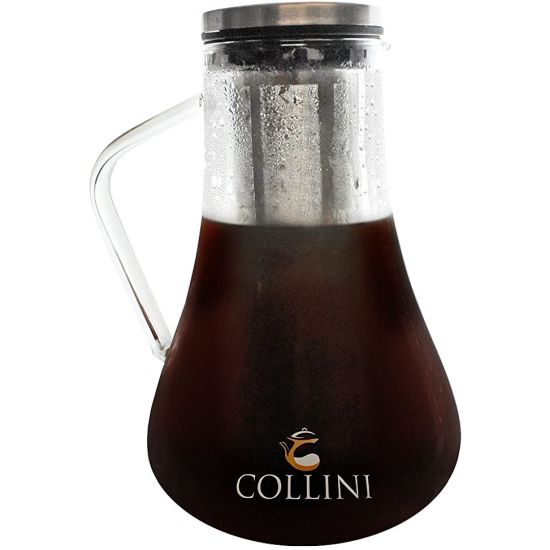 Cold brewing causes less oxidation making coffee less acidic and smoother in taste than traditional hot brewing. This provides you with a purer, healthier coffee concentrate. Designed for the ultimate cold-brewing experience, our dishwasher-safe, BPA-free Collini Cold Brewer locks freshness and flavor for up to 2 weeks within durable borosilicate glass for maximum temperature stability. Flexible for brewing hot or cold, tea or coffee, within a sleek design engineered to fit perfectly in your fridge.
Our Gratitude Tea Box is the perfect gift for family, friends, clients, employees, and co-workers. This is a unique gift that lets people know that you really care about them and their well-being.
With our personalization of the front and back cover, you can make this book an unforgettable gift for any occasion, particularly a 5th wedding anniversary where the traditional gift is wood. If you wish to change the picture on the cover shown here, just let us know in "Order note" upon checkout the kind of graphic you would like, as well as what you wish to have engraved, otherwise you will receive the product as shown here.
Just So Posh was designed so you can choose to do very little personalization. All items are ready to add a name or initials and check out. But, and here comes the fun part, if the mood strikes you, and you want to change a lot of things to make the design your own, you can edit the font style, the background color, and so much more. Go for it!
I've ordered a couple of times from this company (see my first-time experience with them here). I've ordered towels, notebooks, and this time a platter. Every item is nice quality and well made. My towels have held up well over time without fading thus far. Additionally, the customer service is AMAZING and my items always arrive in a quick timely manner! I am very pleased every time with my experience with them and I think they make for great personalized gifts for someone special!
THRIVE TINCTURE OIL: This multitasking, max-strength tincture helps optimize your body's response to stress and soothe inflammation—two major causes of aging. Apply it to sore muscles, or take it at night to deepen your beauty sleep.
NOURISHING BODY LOTION: Soothe, rejuvenate, and hydrate for full-spectrum, gorgeous skin. Nourishing Body Lotion blends premium CBD with antioxidants such as resveratrol and mushroom extract to help restore hydration and counteract chronic inflammation.
NOURISHING BODY OIL: Replenish moisture and rebuild healthy skin for a high-wattage glow. Nourishing Body Oil is formulated with premium CBD and a blend of omega-rich oils—all of which calm skin and lock in moisture.
I received several items from the Kayo Hemp line and their products are top-notch! Each product is of high quality and packaged beautifully. Unlike other CBD brands I have tried, Kayo doesn't have a strong/funky odor from their products. Not to mention I find they are actually rather effective! I applied some body oil to my hands that were starting to get really dry from the cold weather. Shortly after I washed my hands to get the "oil feeling" off my hands. My hands were super soft and moisturized for the remainder of the day and without the odor! As far as the Tincture Oil, I use vegetable capsules to fill those since I just can't handle the CBD taste under my tongue. I find this works just as well and just as effective.
GIFT IDEAS FOR PETS
Individual French Macaron Cookie Catnip Toy.*Each sold separately. CATNIP? Oui Oui! With catnip that is grown in the USA these colorful french cookie cat toys are eye-catching and kitty pleasing. Pets should be supervised when playing with toys as no toy is completely indestructible. Colors are assorted, please allow us to choose for you.
The Anxious Pet's Calming Kit offers our most effective, daily use calming support, the 800mg hemp oil, together with our top selling calming soft chew with CBD that dog's love. Give your dog the relief they need with hemp oil twice daily and have the special treat they love for those days they need a little extra love.
I got the bacon-flavored of this for my dog and she absolutely LOVED it! She took the calming chews as well as the oil without any problems. Besides like it, she definitely was calmer after taking them!
Great Places to shop this holiday season:
*Keep in mind that pricing is subject to change and any pricing listed is what the current listing price was at the time of posting.
Are you a business who wants their product featured in our 2020 holiday gift guide? Contact me at

This email address is being protected from spambots. You need JavaScript enabled to view it.

!
LIKE IT? PIN IT!