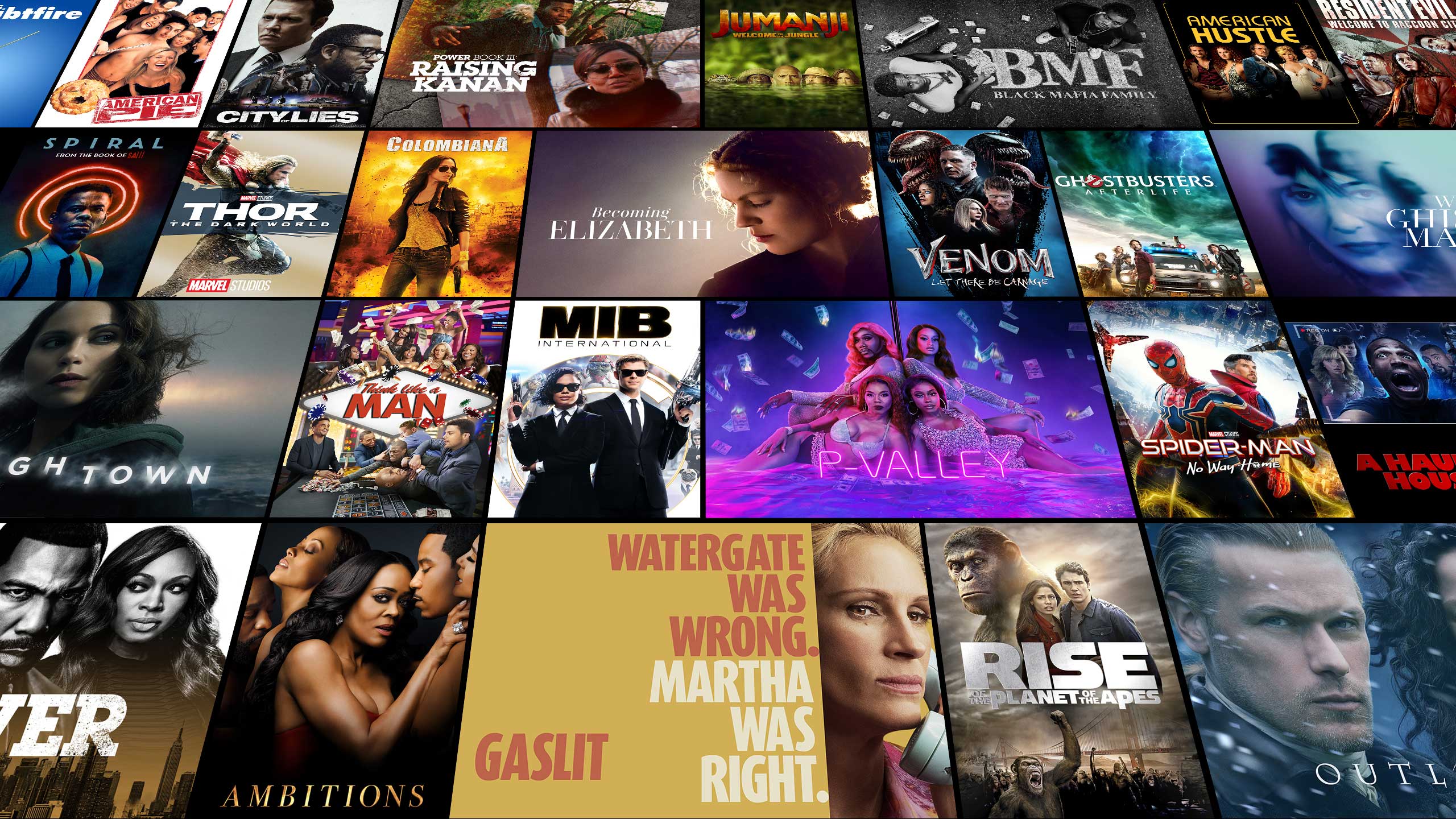 Starz has been the home of addictive and binge-worthy TV series for a long time, but there's also a growing library of blockbuster films available to users. What's amazing is that
Starz is currently offering a free trial
! And you get a lot with a free trial!
What is Starz?
Starz is a TV network owned by entertainment conglomerate Lionsgate. The service provides a library of movies and TV shows, as well as its own original programming, that can be streamed live or on-demand.
Starz
is available by subscribing to the service directly, which costs $8.99/mo. or $74.99/yr. It can also be purchased as an add-on channel from third-party streaming services such as
Amazon Prime Video
($8.99/mo.),
Hulu
($5.99/mo.),
Sling TV
($30/mo.), and YouTube TV ($49.99/mo.)
Whether you're in the mood for a rewatch of Tom Holland's latest Spider-Man movie or just missed it during its theatrical run and are ready to see what all the buzz was about, Starz is the place to be for Spider-Man: No Way Home. If you want to keep the Starz subscription going beyond the trial, the price is $8.99 per month. There's plenty more to enjoy.
It's also the place to be for some popular TV offerings like Outlander, Power, and Heels, to name just a few of the many great shows to stream on Starz. Outlander is must-see TV whenever each season is airing new episodes, and a Droughtlander break between seasons is the perfect time to revisit earlier days of the epic time travel love story. The crime drama series Power ended in 2020, but has already launched several spinoffs. Heels is a wrestling drama that's not just for wrestling fans, with former Arrow superhero Stephen Amell in the more villainous lead role.
Throw in shows like Chicago Fire alum Monica Raymund's Hightown, Bruce Campbell's Ash vs Evil Dead, the various period dramas retelling the stories of the royals, and the rest, and there are plenty of TV options in plenty of genres. There are also many big-name films, ranging from some newer offerings like Ghostbusters: Afterlife and Venom: Let There Be Carnage to some older favorites like Knocked Up and the first three Alien franchise films, among many others. If anything, there's far too much to enjoy in the span of just one week, but that one week can give you a taste of what's available.
How do I sign up for a Starz free trial?
The
Starz trial
is available on all devices that can be used to watch the service, from computers and mobile devices to gaming consoles and streaming devices.
Mac or PC users can start a Starz free trial by clicking the Start Your Free Trial red box in the top corner of the Starz website. They then need to enter their email address and hit Continue. On the next page, they must select whether they want a monthly or annual subscription, then enter their credit card or PayPal details. On the final page, they need to create a password and hit Continue.
Mobile users can download the Starz app in their app store then follow the in-app instructions to create a Starz account and enter payment details. New subscribers using a streaming device, such as Amazon Fire Stick or Roku, can download the Starz app to their device but may need to sign up for a new account using a web browser, as detailed above.
Starz typically offers a
seven-day free trial
to new customers. The trial begins as soon as a new subscriber enters their payment details, creates a password, and hits continue. The trial will last for seven days from that point. The Starz free trial is available to new customers who sign up through the service directly. It also offers free trials through technology providers and limited free periods in conjunction with other streaming services.
What should I do after my Starz trial expires?
New Starz customers will be charged the full fee of $8.99/mo. upon the expiration of their seven-day free trial. There are plenty of benefits to continuing with the Starz service, such as retaining access to its huge library of award-winning movies, remaining subscribed to its wide choice of TV series, and staying up to date with its original programming.
How to get this free sample:
Visit the company's website by clicking the "Get your freebie" button below
Enter your contact and shipping information.
Hit "Submit" and wait for your freebie request to process!
NOTE: This item is absolutely free, but please note that Closet of Free Samples does not ship out freebies and free samples! Also, Closetsamples.com does not offer free stuff or free samples for sale. Follow the instructions provided above to request the listed freebies. If you need to contact a specific merchant, please follow the link to that merchant's own website.

Visit Closet of Free Samples website every day for more new freebies and deals.