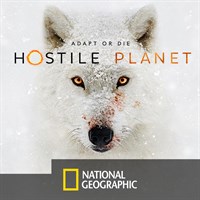 Click the 'Buy Season Pass' button and then register or log into your account to start downloading!
Hostile Planet
zooms in on the world's most extreme environments to reveal the animal kingdom's epic stories of survival on this fast and continuously changing planet.
Limited time only!
NOTE: This item is absolutely free, but please note that Closet of Free Samples does not ship out freebies and free samples! Also, Closetsamples.com does not offer free stuff or free samples for sale. Follow the instructions provided above to request the listed freebies. If you need to contact a specific merchant, please follow the link to that merchant's own website.
Visit Closet of Free Samples website every day for more new freebies and deals.