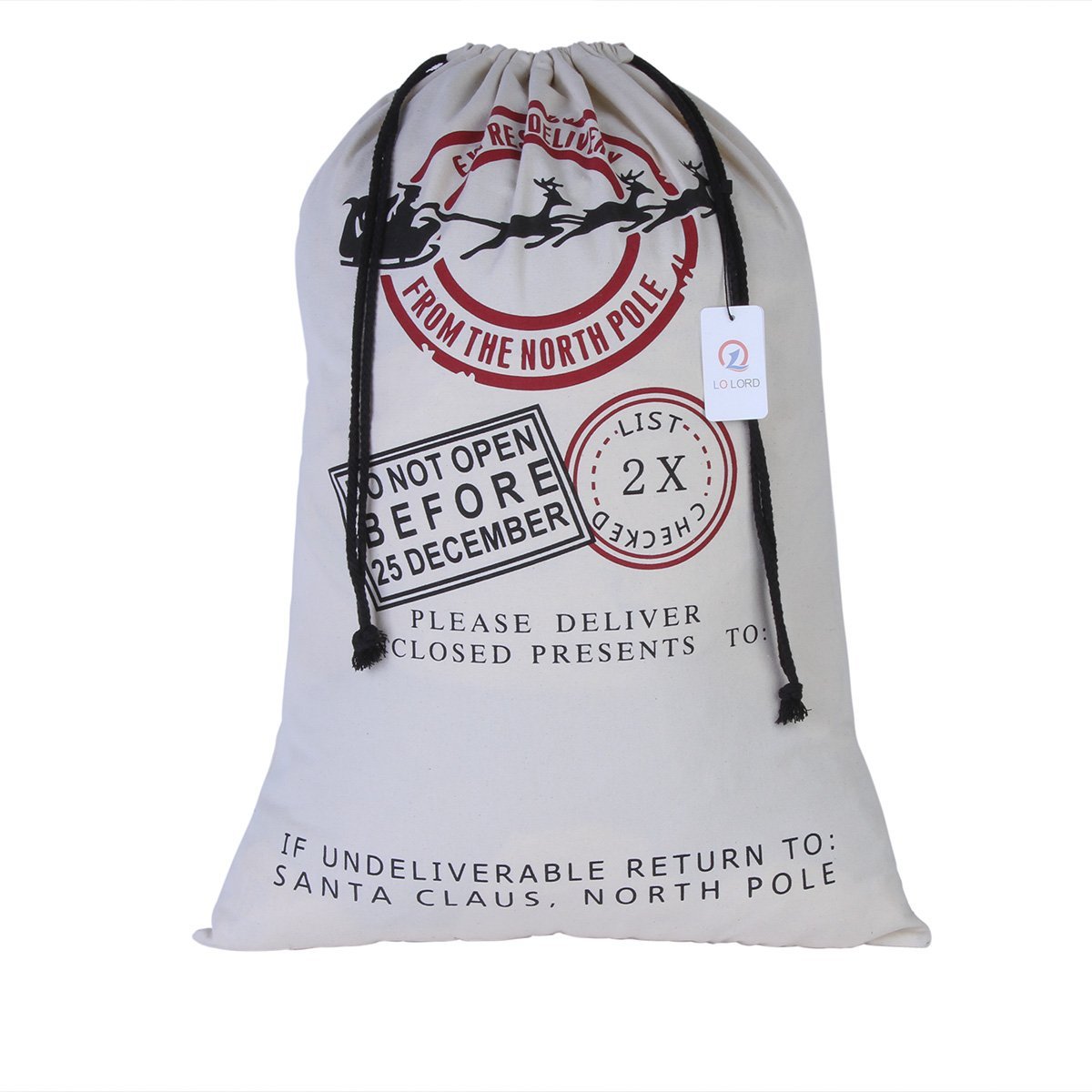 Special delivery from the North Pole
! This great canvas Santa bag is perfect for Christmas morning! Measures 19.5" x 27.5". Exact style and pattern will vary, but all the same high quality canvas material.
You can order it empty or have us fill it with lots of goodies! If you have us fill it, YOU WILL BE HAPPY with what we put in it!! Retail value great outweighs the price!
"The items included will be at LEAST $60 worth, but can be much more."
This will ship no later than the 1st of December.