It`s hard to believe that summer is almost over and kids are already heading back to school. The last thing anyone wants to think about is class schedules, paying for school supplies, carpooling and homework. Luckily, there are plenty of Smartphone apps out there for mom and dad to save money and make this transition easier - from packing their lunches to organizing their sports schedules and everything in between -- there`s likely an app for that!
1. Cash Back Rebates on School Supplies with Ibotta + $10 Sign Up Bonus
Ibotta lets you earn cash back while shopping for your kids school supplies, clothing and their favorite lunchbox snacks like yogurt, crackers, protein bars and more. Register for Ibotta here!
Cost: Free For: iPhone and Android
+++BONUS SAVINGS: Join the Dr. Seuss™ & His Friends book club today and receive Welcome Package with 5 storybooks for just $5.95 plus a FREE Dr. Seuss™ & His Friends Activity Book. Shipping is FREE. Limited time offer, Get a FREE Dr. Seuss Reading and Growth Chart.
2. Get The Kids Activities Organized With Cozi Family Organizer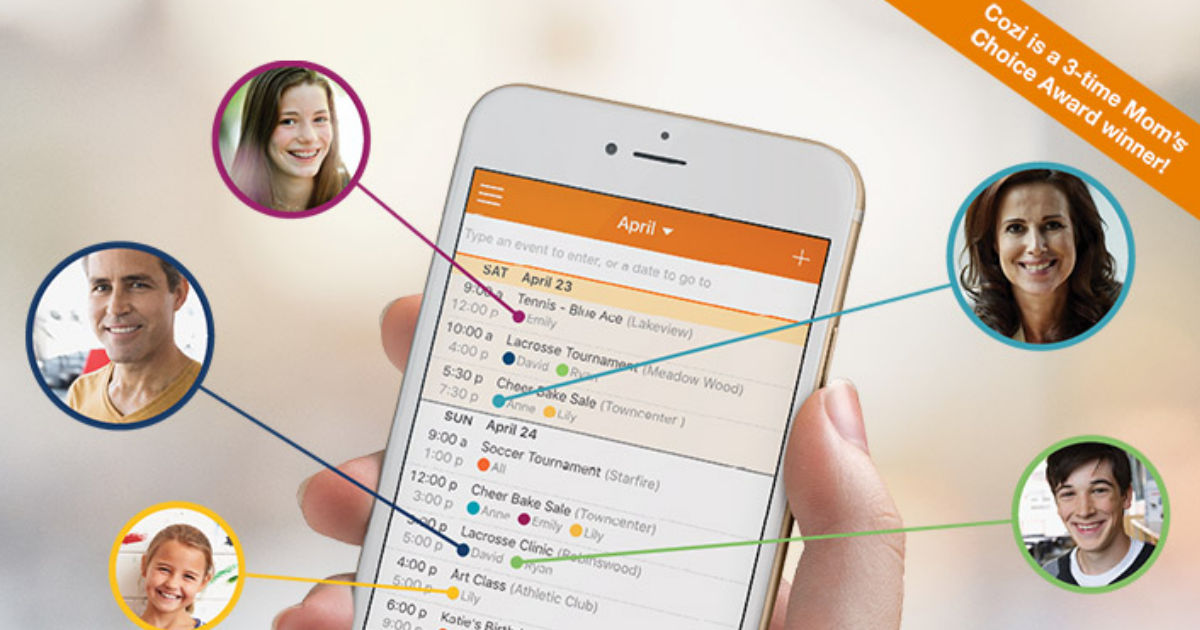 This is a must have for families – it's a calendar and to-do list, plus shopping lists and it helps you easily organize your family's daily assignments, appointments, practices, chores and events from any mobile device or computer. You can color code each member of your family and insert their appointments, share the calendar and organize your day in real time!
Cost: Free For: iPhone and Android.
CASHBACK OPPORTUNITY: Want to earn cashback and other rewards to put some extra money in your wallet this school season? Sign up for Swagbucks - where you can watch videos, shop and take surveys for BIG rewards.
3. Flashcards+ by Chegg — FREE Custom Flashcard Maker
Do your kids have a pop quiz coming up? Help them memorize like a pro with Flashcards+ by Chegg the fast, fun, free flashcard maker designed to help you learn things more quickly. This is the ultimate online flashcard and note card tool for high school and college students.
Cost: Free For: iPhone and Android
4. LaLa Lunchbox - Fun Lunch Planning for Parents and Kids
Mornings can be tough, but lunch doesn`t have to be! LaLa Lunchbox is the best-selling meal planning app for kids and parents. It's a really fun, colorful and easy way to take the stress out of lunch planning for families and it empowers kids with their meal decisions. Kids select foods for their meals with fun monsters, colors and sounds (and a completely customizable Food Library) and those choices turn into a handy grocery list for parents.
Cost: Free For: iPhone and Android
5. TeamSnap – Keep Your Kid in the Game and Save Time Communicating with Your Team
TeamSnap enables busy parents to manage their kid's crazy team and athletic schedules, get in touch with other parents, and receive real time game updates. TeamSnap Live is also a great tool for sharing late-breaking team news... field change? Different jersey color? No problem! Make sure you set your device to allow Notifications from TeamSnap to take full advantage of this new feature.
Cost: Free For: iPhone
6. Save Your Childs Art with Artkive
Never again feel guilty about throwing away artwork your kids bring home. Get rid of the clutter and start to enjoy your child`s work. Turn your Artkive into a high quality, hard cover book or other great products with a touch of a button!
Cost: Free For: iPhone
7. Get Homework Organized with myHomework
myHomework is a digital homework checklist and a helpful study reminder. It allows parents to instantly access their kid's upcoming assignments and due dates for tests and homework. Sit down with your kids and go over their assignments and once you've completed a task you can swipe right to clear it from your list and with pre-selected priority and reminder options you can enter new assignments in seconds.
Cost: Free For: iPhone and Android
8. Track Your Kids With Here Comes the Bus
Here Comes the Bus is an app that gives peace of mind to parents. This easy-to-use app tracks the location of the bus via GPS so you can accurately plan for its time of arrival. Updates and alerts can give you a five-minute heads up and send notifications regarding last-minute route changes, and will also alert you when the bus arrives safely at school or at home.
Cost: Free For: iPhone and Android