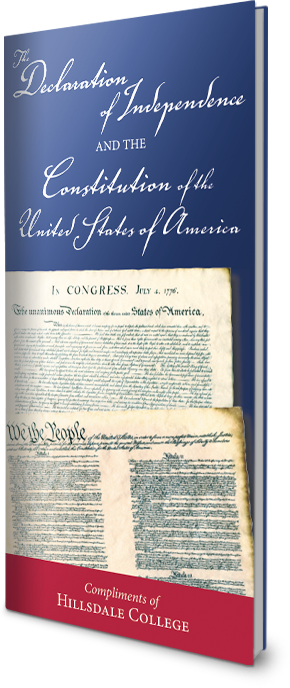 History buffs! Students! All of you who just love a good freebie! This one is most definitely for you.
We came across an offer that combines free stuff and great history info. So, what is it? Your very own free copies of The Constitution AND The Declaration of Independence. You can thank Hillsdale College for this one. It's definitely unique. And pretty darned awesome. Trust us–we know. We've actually gotten our hands on one of these and we love it!
Looking for Homeschool curriculum & Resources? Try these:
McGraw-Hill Education
|
college curriculum
|
Lesson Planet
|
BESTtrafficschool.com
|
ABC Home Preschool
|
Knowledge Box Central
|
RedShelf
|
Curriculum on Amazon
|
Dover Publications
|
National Autism Resources Corp
|
Steve Spangler Science
|
Legacy Learning Systems
|
Nest Entertainment
|
Wyzant
|
Green Kid Crafts
|
Space Scouts LLC and Animal Trackers LLC
|
Educents
|
Magoosh
|
Zebra Education Inc.
|
Mindprint Learning
Places to buy School Supplies: