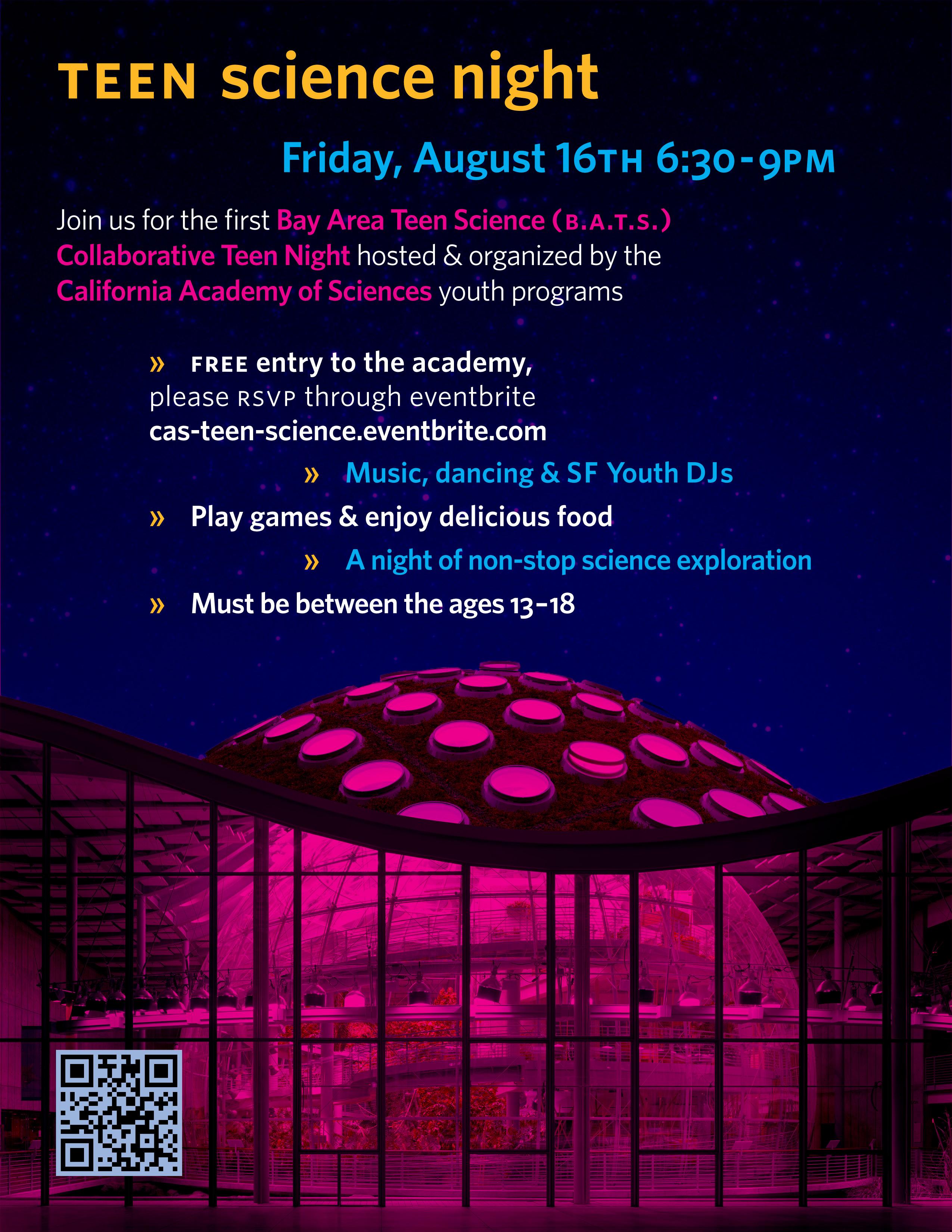 When Friday, August 16, 2013, 6:30pm - 9:00pm Bring your friends and explore the California Academy of Sciences at Night for FREE!!! This is the first Bay Area Teen Science (B.A.T.S.) Night hosted and organized by the Academy of Sciences' youth programs. This event welcomes teens (between ages from 13 to 18) from all across the San Francisco Bay Area to the California Academy of Sciences for a FREE night of science exploration. In order to attend, guest MUST RSVP through Eventbrite at 
https://cas-teen-science.eventbrite.com/...
Security will be scanning all tickets, so please have your tickets printed out or on via smartphone. The B.A.T.S. collaborative, which includes youth from the Oakland Zoo, Chabot Space Science Center, Exploratorium, UC Berkeley Space Science Laboratory, and the Academy of Sciences will provide hands-on experiences and other science related programming for teens from across the Bay Area. Through presentations and activities, collaborating organizations and the Academy's Youth Programs will highlight youth involvement in the scientific community. The goal of this event is to provide a safe environment to allow youth from various backgrounds to learn, share, and discover science.