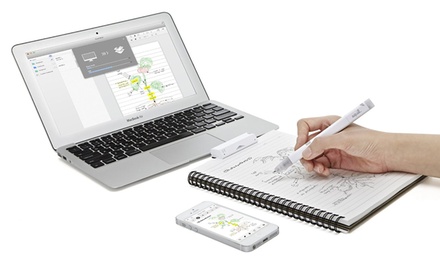 Groupon: Equil Bluetooth Smartpen for iOS and Android Devices $99.99
Draw on plain paper as you would with a normal pen, and the Equil smartpen sends the sketches to your smartphone via Bluetooth. Two free apps—Equil Note and Equil Sketch—translate the pen`s motions to digital drawings or writing, letting you expand on your ideas in a photo or text editor and share them on your computer.
Bluetooth smartpen
Translates notes or sketches on paper into digital documents
Works with iOS, Android, Mac, and Windows
Export documents in .psd or .pdf format
Comfortable, triangular pen
Charging cradle included
Condition: new
One-year warranty
Dimensions: 5.9"x0.5"x0.5"