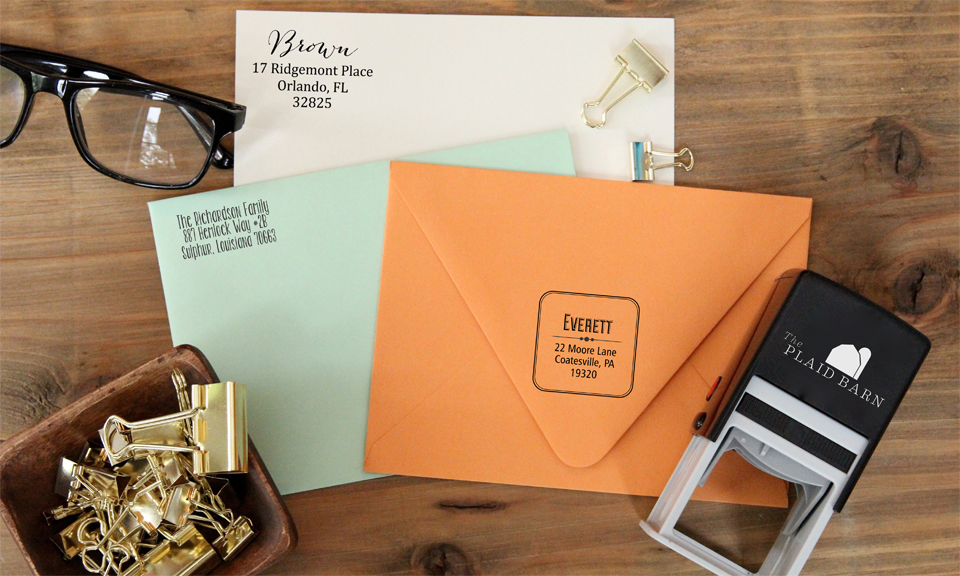 Make invitations, holiday cards, and thank-yous special and seamless with these adorable
self-inking address stamps
.
Choose from Four Options
$19.99 for One Rectangular Stamp ($49.95 value)
$24.99 for One Square Stamp ($52.95 value)
$34.99 for Two Rectangular Stamps ($99.90 value)
$44.99 for Two Square Stamps ($105.90 value)
The Plaid Barn
Behind The Plaid Barn`s virtual doors lies a variegated collection of knicks, knacks, and craft supplies. Established in 2012, the company keeps do-it-yourselfers properly equipped for moments of creativity; it even offers a discounted feature item every weekday morning to inspire new projects. The rest of the company`s online shelves, meanwhile, remain stocked with everything from clothes and accessories to festive straws and holiday twine. Its colorful selection of DIY essentials also includes rubber stamps, decorative tape, and cabochons, all of which can be used to deck out an artwork or spruce up a hamster cage.