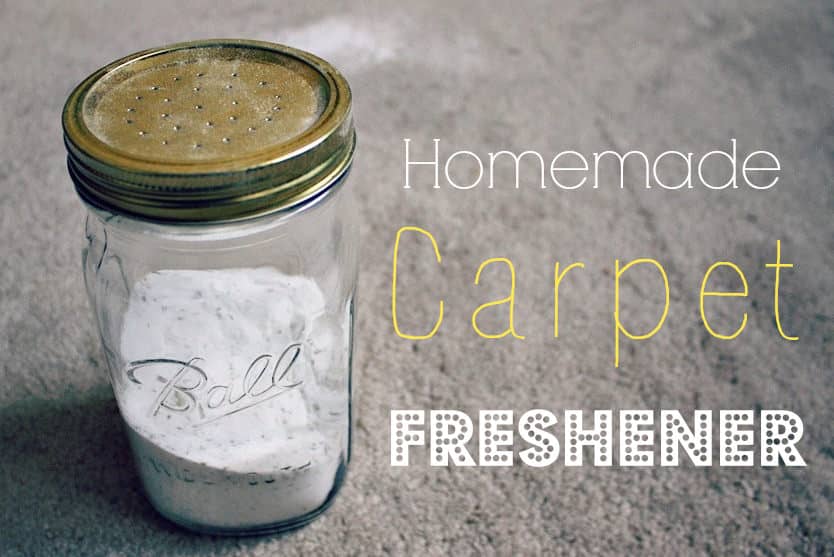 When you vacuum your carpets do you leave a fresh smell throughout the entire house? Are you tired of buying carpet fresheners that do not last long? I have the perfect tip for you that I use in my own home that helps keep the carpets smelling fresh (as well as all the other fabric furniture pieces)!
Essential Oils for Carpet Freshers
You can use pure essential oils for a lot of your cleaning needs, including freshening up your carpets in your home. Essential oils can be used to deodorize pet smells, musty rooms. There are many different scents of essential oils some of my favorites are
lavender
,
tea tree
,
peppermint
,
lemon
, etc... Tea tree oil can be used as a disinfectant for killing bacteria and odors that linger in your carpets.
Things You will Need:
10 to 20 drops of essential oil
2 TB of baking soda per area
1 cotton ball
Sprinkle the baking soda on the area you are going to vacuum first. Take the cotton ball and drop 10 to 20 drops of your essential oil on a cotton ball and put it in your
vacuum cleaner bag
( if you have a bag less vacuum then mix the 10 to 20 drops of essential oils in a small bowl with the baking soda and then sprinkle the mixture on the carpet.) Vacuum mixture. Be careful when using baking soda to freshen carpets as too much baking soda can clog your
vacuums
.
If you have inside pets,
do not use essential oils around them as they are very sensitive to oils and smells.
TIP: Please make sure all oils are well-mixed in the baking soda so that they do not stain your carpet if you have a bagless vacuum
Hint: Lemon Essential Oil is one of my absolute favorites and the most used in my house. I love the fresh lemon scent as well, it makes the carpets and home smell so fresh all day long.
Essential Oils
I also use essential oil in a spray bottle to spray and freshen rooms in the house as well. Get a 120z spray bottle and add 10 to 20 drops of your favorite essential oil with a half water mixture an shake well then you can spray in the air to remove odors or to freshen a room. I hope that you have enjoyed my tips and I hope you rush out to get you some essential oils to keep carpet fresh.
Shop Pipping Rock for affordable essential oils & health products!