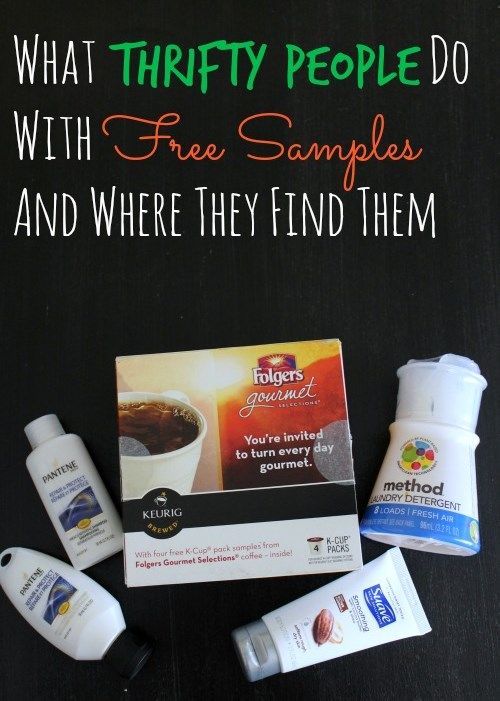 I have an entire shelf of our storage closet devoted to free samples. Free dental samples, free beauty samples, free shampoo samples, free detergent samples, misc, are what the bins that line the shelf read.
What Do Thrifty People Do With Free Samples And Where Do They Find Them?
1. Send them with the kids to summer camp or sleepovers
As any mom who has been a mom of a child old enough to spend a night or two away knows not everything you send them with comes home, which is why I love sending my child with free samples of shampoo, deodorant, body wash and even sunscreen if I can nab a free sample of it.
2. Bring them camping
When we are camping we tend to use the shower houses at the camp sites, I love it when I can give each of my children a different free sample of shampoo and body wash and send them all off to the shower houses to use separate shower stalls without having to worry about having enough shampoo and body wash bottles to go around.
3. Keep them in the glove box
The "unmentionable" samples are a favorite of mine to slip into my glove box to use when needed.
4. Use the high value coupons inside them to save further cash
Most samples come with a coupon worth at least $1 off the item. These high value coupons really help stretch our grocery budget.
5. Supply our friends with products they love and coupons too
Receive a sample you`re not going to use? Share it! Sometime I get multiple of the same item that I know won`t be used in it`s entirety so I pass it along to family and sometimes friends and neighbors!
6. Take them on vacation
Most places we stay on vacation supply all the shampoo and soap we need but they don't provide laundry soap. I love doing a load every day even when we are on vacation so that we don't come home with an overwhelming pile of dirty laundry. I save up the free samples of laundry soap to stick in our vacation totes just for this purpose.
7. Make them part of a gift basket
We have a very tight Christmas budget and samples help me stretch it so that I can include gifts for our closest friends. Every year I give at least one clearance found mug full of free coffee samples and free travel sized beauty samples to a friend. I usually try to add a gift card earned from one of my favorite point programs as well.
8. Decrease oh I forgot….runs to the stores
Since I tend to save my samples for all the above reasons the stash comes in handy when I step into the shower and realize the children have used half a bottle of shampoo in a matter of days and now we are completely out and grocery shopping day is still days away. Instead of having to run to the store when this happens, I simply run to our sample stash.
Where Thrifty People Find Free Samples
1. Closet of Free Samples Well duh! And of course it is my favorite source of free samples - for obvious reasons. We always puts up great samples of items that I know we (and our readers) will use as they become available. See our latest free samples.
2. Facebook pages Companies such as Bath and Body Works often offer either coupons free samples you can pick up in store, or free samples sent by mail. Are you our fan on facebook?
3. PINCHme PINCHme is a website that sends out generous sized free samples. Once you sign up they notify you by email when the next round of samples is available they go fast, so mach sure to sign up as soon as you get the email. Looking for ways to save money? Follow me on Pinterest.