Do you like reading fun facts?! Well, you're in luck because here we have decided to start posting them daily!
A wise man once said, "Learn something new every day." We might not know a lot about the world yet compared to how much is out there, but we always discover new things about it. What's useless info to some is, to others, cool, amazing fun facts that make the world a stimulating and awe-inspiring place. Are you one of those people who love collecting unexpected pieces of knowledge? If so, prepare to have your mind blown with these interesting fun facts that will amaze adults and kids alike.
Definition of fact:
noun
. something that actually exists; reality; truth:
Your fears have no basis in fact. something known to exist or to have happened: Space travel is now a fact. a truth known by actual experience or observation; something known to be true: Scientists gather facts about plant growth.Enjoy reading interesting facts?
You can see previously posted daily fun facts here
.
Follow me to save more money!
Don't forget to
follow me on Twitter
for daily deals and freebies. I am very limited on my posting on Facebook due to all their "violations" and such. I don't even like to post kitchen knives on there anymore! Whereas everything has been getting shared on Twitter. Of course, you are always welcome to still follow me on Facebook as well! So don't miss out on all the money-saving offers!
Plus, I share extremely limited-time offers on
my Telegrams channel
, so be sure to follow me there as it is free!
TODAY'S DID YOU KNOW...?
A study of all the No. 1 songs in the Billboard Hot 100 from 1958 to 2012 found that those with simple, repetitive lyrics are more prone to climbing the charts and debuting in the top forty, because the easier a message is to digest, the more positively people will react to it.
Speaking of music, take a look at these:
A mini version of Les Paul's electric sunburst flame top, this 1:4 scale ornamental vintage replica is individually handcrafted of solid wood with metal turning keys, and comes with a mini A-frame stand in a 'guitar case' gift box.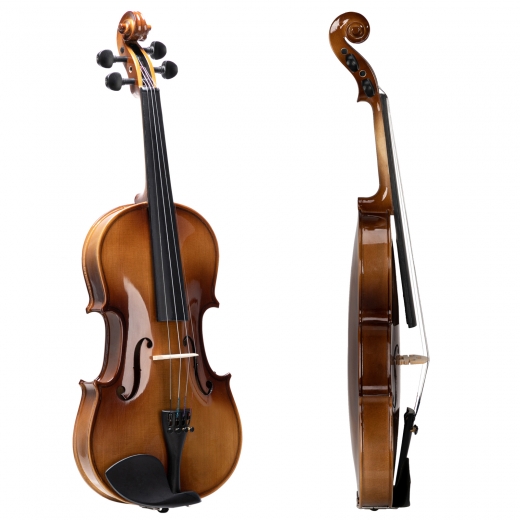 A good violin, will be your constant companion in your lifetime. Buy a Glarry violin and pursue your own musical dreams. Glarry violin is designed for beginners. Reasonably priced, everyone can afford! Every violin goes through our multiple tests. As a beginner, your can play it easily and feel more comfortable. Glarry GV406 4/4 Acoustic Violin selected high quality raw materials has a hand-carved solid spruce top with maple back, neck and sides. It possessed a deep, rich, and powerful tone with an exceptional ability to project and resonate. tailpiece with 4 integrated fine tunerskeep this violin in tune. The bridge is not preset to avoid damage to the strings and bridge during transportation.Suitable for any student who has dreams of playing music. Glarry GV406 Violin Kit includes a violin, 1 square case, 2 bows, 1 extra set of violin strings, 2 violin bridges, 1 rosin, 1 adjustable shoulder rest, 3 In 1 Digital Metronome Tuner Tone Generator. Extra bow,you can use two bows as you like and alternately to prolong the life of the bow.The set includes all the necessities to start learning how to play. It's a great choice as a gift or a learning start for beginners. 3 In 1 Tuner,Metronome, Tuner and Tone Generator. Metronome Tuner For Guitar, Bass, Violin, Ukulele, Chromatic Instruments. Featuring a large LCD color screen with LED indicators, a high-sensitivity built-in microphone powered by batteries (not included) and an adjustable volume and headphone jack.Large display screen, displays clearly. After turning on the device, press and hold the M/T button to activate the metronome, and to adjust the tempo, press the arrow buttons.If you want to adjust down beats based on the number of beats per measure,please press the first button.
TODAY'S AMAZING FACT:
Quakebuttock is a seventeenth-century word for a coward.
Speaking of cowards, check these out:
#1 Merchbar Mishka Shubaly COWARD'S PATH Vinyl Record
Each record is protected within its record sleeve by a white vellum anti-dust sleeve.