Do you like reading fun facts?! Well, you're in luck because here we have decided to start posting them daily!
A wise man once said, "Learn something new every day." We might not know a lot about the world yet compared to how much is out there, but we always discover new things about it. What's useless info to some is, to others, cool, amazing fun facts that make the world a stimulating and awe-inspiring place. Are you one of those people who love collecting unexpected pieces of knowledge? If so, prepare to have your mind blown with these interesting fun facts that will amaze adults and kids alike.
Definition of fact:
noun
. something that actually exists; reality; truth:
Your fears have no basis in fact. something known to exist or to have happened: Space travel is now a fact. a truth known by actual experience or observation; something known to be true: Scientists gather facts about plant growth. Enjoy reading interesting facts?
You can see previously posted daily fun facts here
.
Follow me to save more money!
Don't forget to
follow me on Twitter
for daily deals and freebies. I am very limited on my posting on Facebook due to all their "violations" and such. I don't even like to post kitchen knives on there anymore! Whereas everything has been getting shared on Twitter. Of course, you are always welcome to still follow me on Facebook as well! So don't miss out on all the money-saving offers!
Plus, I share extremely limited-time offers on
my Telegrams channel
, so be sure to follow me there as it is free!
TODAY'S DID YOU KNOW...?
Benjamin Franklin invented the glass harmonica, an instrument that mechanizes the process of playing notes on the rims of wine glasses. The "armonica" uses a rotating single through bowls that produce a haunting sound when touched with moistened fingers.
Speaking of harmonicas, check out these products:
Ideal for beginners of any age, this pocket-sized instrument includes rhyming instructions to make learning to play enjoyable and easy to remember. From Hohner, the world's finest maker of harmonicas. Key of C, measures 4" x 1 1/4".
Be cool and original with this cool Harmonica Men T-Shirt, of the best Cotton, which you can buy from $ 22.99 in your favorite color and with 100s of great Harmonica designs and have it in your hands very fast, thanks to our instant dispatch. Besides, you can personalize your Men T-Shirt according to your own mind and preferences. Furthermore, you can find the Harmonica dad on other products like t-shirts, crew neck sweatshirts, hoodies, tote bags, stickers, mugs, tank tops & more; perfect to create new original and amazing items for you or gifts for anyone. Idakoos is a USA based company created 25 years ago, whose goal is designing and sell online the most original and high quality personalized products, to satisfied our customers. Therefore we are your best option to buy custom T-Shirts online. All our products are in stock all time. We guarantee save shipping in the whole World. Buy the perfect product for you now!
TODAY'S AMAZING FACT:
Babe Ruth, who was born on this day in 1895, used to tuck cold cabbage leaves under his baseball cap to keep cool while playing baseball. According to a 1928 newspaper article, "He obtained a head of cabbage, put it in the Yankees' water coolers, and between innings inserted ice-cooled cabbage leaves between his thinking pot and the sun. And the Yankees had to drink water flavored with cabbage to suit the Babe's idea."
Speaking of cabbage, check out these products: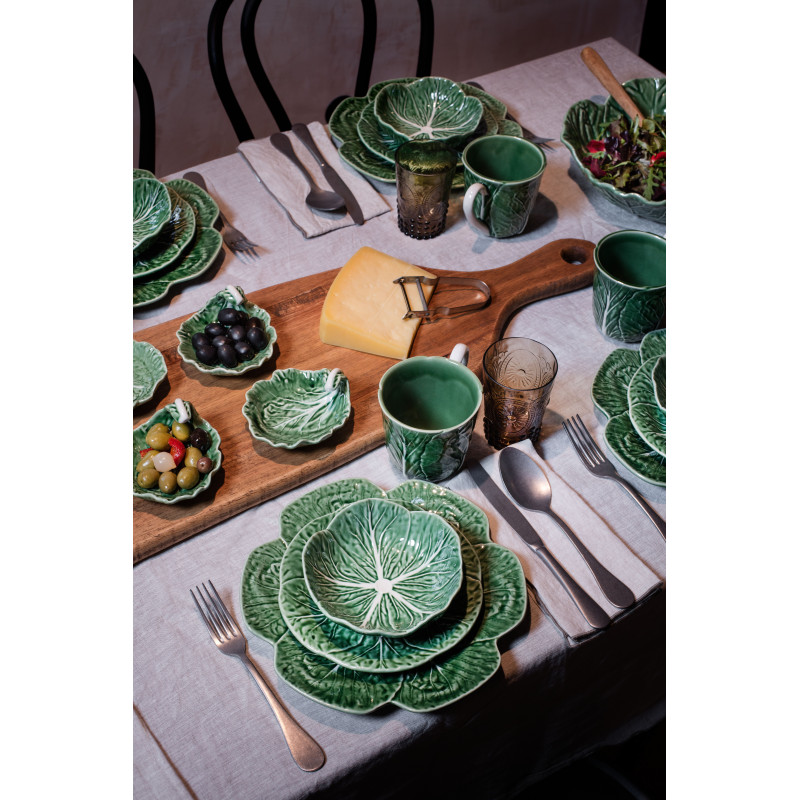 Cabbage, in its rough and flat form, could be used as a metaphor for Portugal's rustic ways. Think of the Calda Verde soup that's so basic in Portguese cuisine. Because of this importance, Bordallo many times depicted the cabbage in his work. This dinnerware was a clever way to honour it, by making it nice enough for the tables of the bourgeois families, who at one time would have considered the common cabbage too lowly to serve.