Do you like reading fun facts?! Well, you're in luck because here we have decided to start posting them daily!
A wise man once said, "Learn something new every day." We might not know a lot about the world yet compared to how much is out there, but we always discover new things about it. What's useless info to some is, to others, cool, amazing fun facts that make the world a stimulating and awe-inspiring place. Are you one of those people who love collecting unexpected pieces of knowledge? If so, prepare to have your mind blown with these interesting fun facts that will amaze adults and kids alike.
Definition of fact:
noun
. something that actually exists; reality; truth:
Your fears have no basis in fact. something known to exist or to have happened: Space travel is now a fact. a truth known by actual experience or observation; something known to be true: Scientists gather facts about plant growth. Enjoy reading interesting facts?
You can see previously posted daily fun facts here
.
Follow me to save more money!
Don't forget to
follow me on Twitter
for daily deals and freebies. I am very limited on my posting on Facebook due to all their "violations" and such. I don't even like to post kitchen knives on there anymore! Whereas everything has been getting shared on Twitter. Of course, you are always welcome to still follow me on Facebook as well! So don't miss out on all the money-saving offers!
Plus, I share extremely limited-time offers on
my Telegrams channel
, so be sure to follow me there as it is free!
TODAY'S DID YOU KNOW...?
In 1977, scientists received the "Wow! Signal," a seventy-two-second radio signal from a region of space near the constellation Sagittarius. They have no idea where it came from, but its frequency at which hydrogen resonates.
Speaking of radios, check out these products:
Even outdoors, benefit from Muzen's latest sound production and processing audio tech, and do not worry about sound distortion and low volume. Pocket easily, Mini size design build the small player, retro the small Bluetooth speaker only takes a space like almost jeans pocket(Please check product details for specific size). FM tuner to navigate through stations, knob to change Bluetooth mode and FM radio, and even connect to other devices through AUX, customize your listening experience.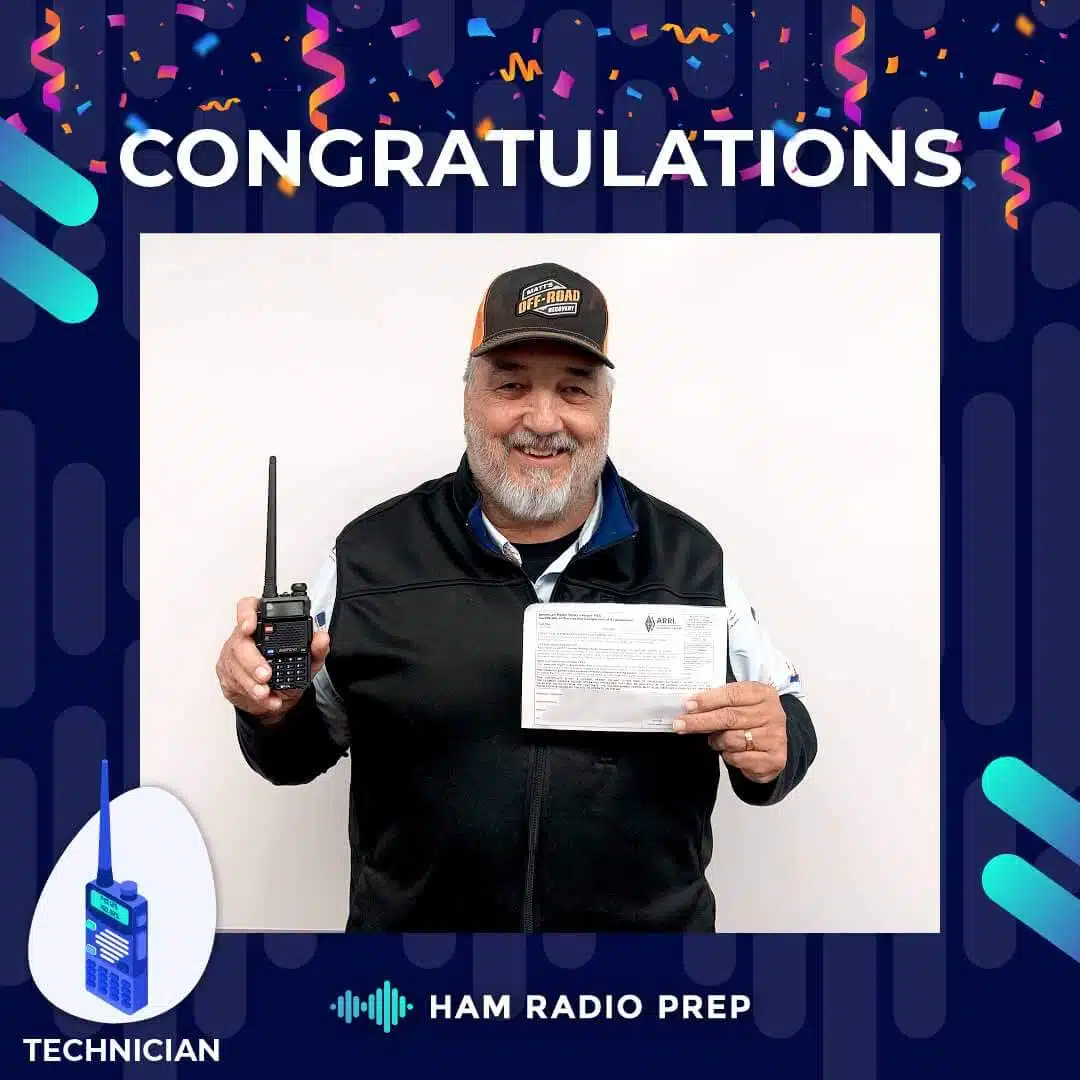 The Ham Radio Prep program makes it fast, easy and fun to get your license in just a few hours of study time. Pass your exam on your first try or your money back, guaranteed!
The 29 LTD Classic has been the standard of excellence in professional CB radios for over 50 years. Now you can get the classic CB with new dual-mode AM/FM so you'll have clearer sound with less background noise.
TODAY'S AMAZING FACT:
The sheer, spangled dress that Marilyn Monroe - who was born on this day in 1926 - wore to sing "Happy Birthday" to JFK in 1962 set the world record for the most expensive dress ever sold at auction. Ripley's Believe it or Not! purchased it for $4.8 million.
Speaking of Marilyn Monroe, check out these products: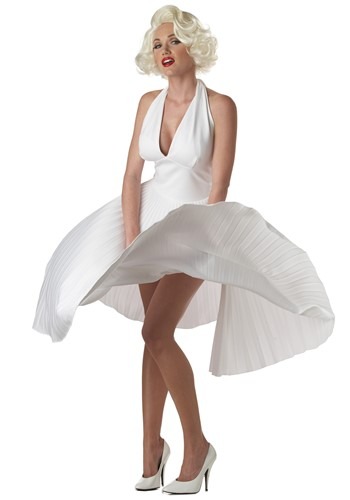 There are some images that are instantly recognizable. Albert Einstein, hair askew, tongue out. The black and white photo of a sailor kissing a nurse at the end of World War II. Construction men sitting on scaffolding in the last stages of building Rockefeller Plaza in New York City. These are images that are all over the world. Oddly enough, the most widely recognized photo however, is the rolling hills and blue sky of the desktop background from early versions of Windows. There are also people that everyone recognizes. President Obama. Princess Diana. Tiger Woods. Muhammad Ali. Bono. Kim Kardashian. Taylor Swift. Of course the most recognized people tend to be actors. Their faces get plastered on billboards, posters, in TV commercials, across newspapers. Perhaps, the most iconic actress was the beautiful, the sultry, the stunning Marilyn Monroe. We remember her beautiful blue eyes, shocking red lips, and stunning blonde hair. Now you can be as iconic as the lovely starlet with this Marilyn Monroe Deluxe White Dress. This is the same style dress that she wears in her most iconic photo. She stands over a New York City grate, her skirt flying up as she tries to keep it down. You can recreate this exact scene from the move The Seven Year Itch. Just find a fan, and try to keep that skirt down. You might even become one of the most recognized people in the world. Your face plastered on Time magazine.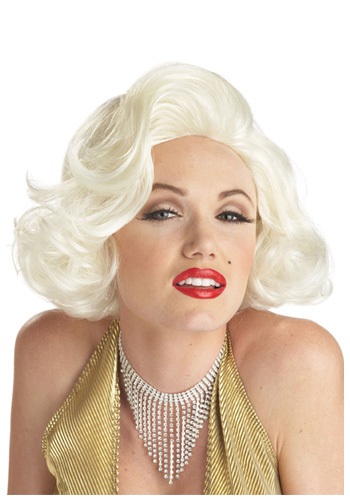 Our Classic Marilyn Monroe Costume wig is just the thing you need to complete your look. This officially licensed wig has wavy platinum blonde synthetic hair. It's all attached to a mesh wig cap with elastic band at the back. It comes in a one-size-fits-most and can be styled to your content (although note that it's not returnable if opened).