Life hacking allows people to take more ownership of their lives. Before attempting to hack life, people shouldn't just set an end goal but should also ask themselves how they want to feel on a daily basis. If people aren't happy with what they are doing daily they won't succeed. Maybe all this life hackery is just another way the internet tries to hold your attention. Some life hacks might really be game-changers. Either way, it doesn't hurt to try, right?!
Definition of life hack
informal. : a usually simple and clever tip or technique for accomplishing some familiar task more easily and efficiently. "Life hacks," as they are known, are all about eliminating life's manifold frustrations in simple and deliciously clever ways.
Why are life hacks so popular?
Life Hacks are the best things that can happen to a person. Why wouldn't you like to do the same thing in a short and simple way? Like Bill Gates always said He would like to hire a lazy person rather than hard-working person because he will find an easy way to do the same. Life Hacks merely make the work easy with the same results. They are popular because they can improve the rest of your life.
Follow me to save more money!
Don't forget to
follow me on Twitter for daily deals
and freebies. I am very limited on my posting on Facebook due to all their
"violations"
and such. I don't even like to post kitchen knives on there anymore! Whereas
everything
has been getting shared on Twitter. Of course, you are always welcome to still
follow me on Facebook
as well! So don't miss out on all the money-saving offers!
TODAY'S LIFE HACK
Not sure what to order when being treated to dinner? Ask the buyer what they recommend, or what they're going to get. This will give you a price point.
Speaking of dinner, check these out:
Juicy boneless chicken pieces are smothered in a sweet and tangy honey garlic glaze, then slow-cooked until they're ridiculously tender and served with rice and mixed veggies. Each portion comes with two large boneless chicken pieces.
All memberships start with a free two week trial, no credit card required. Once you have joined, you will personalize your plan in four quick steps. After you create your free account, we will quickly help you create your customized meal plan. Just follow the easy prompts to select your dietary needs, food preferences, family size, and state and store. It's easy and takes just minutes!
Chicken Chili Verde, Chicken Parm, La Dolce Beet-a, Loaded Baked Potato, Chicken Kale Pesto, Broccoli Melt, Bubbe's Chicken Soup, Cheesy Breakfast Hash, Sweet Potato Sage.
TODAY'S GREEN HACK
Hosting a party? You can save a bunch of paper by simply inviting people through a website like elite.com or paperlesspost.com.
Speaking of invitations, check these out: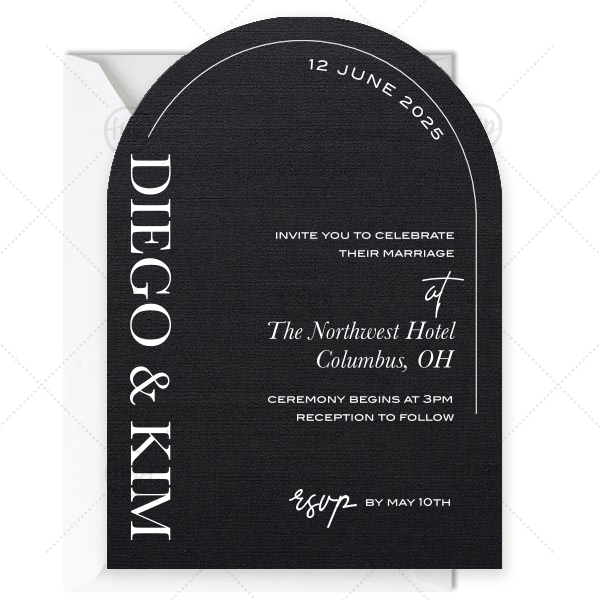 For Your Party's custom invitations are made from top quality paper and foil stamped in the USA. Colors are coordinated as closely as possible to match our napkin colors, but may not be exact. Our wedding invitations are available in two sizes, wedding arch invitations and standard invitations, both at 5"x7". Our rounded wedding invitations are perfect for the trendy bride who is looking for a unique wedding invitation. Arch wedding invitations are growing in popularity and are a fun and affordable way to add a unique detail to your wedding.
Created for you by Minted's global community of designers, our invitation designs will set the perfect tone for your wedding day. With unique designs printed on luxe paper, all wedding invitations are available with several matching accessories.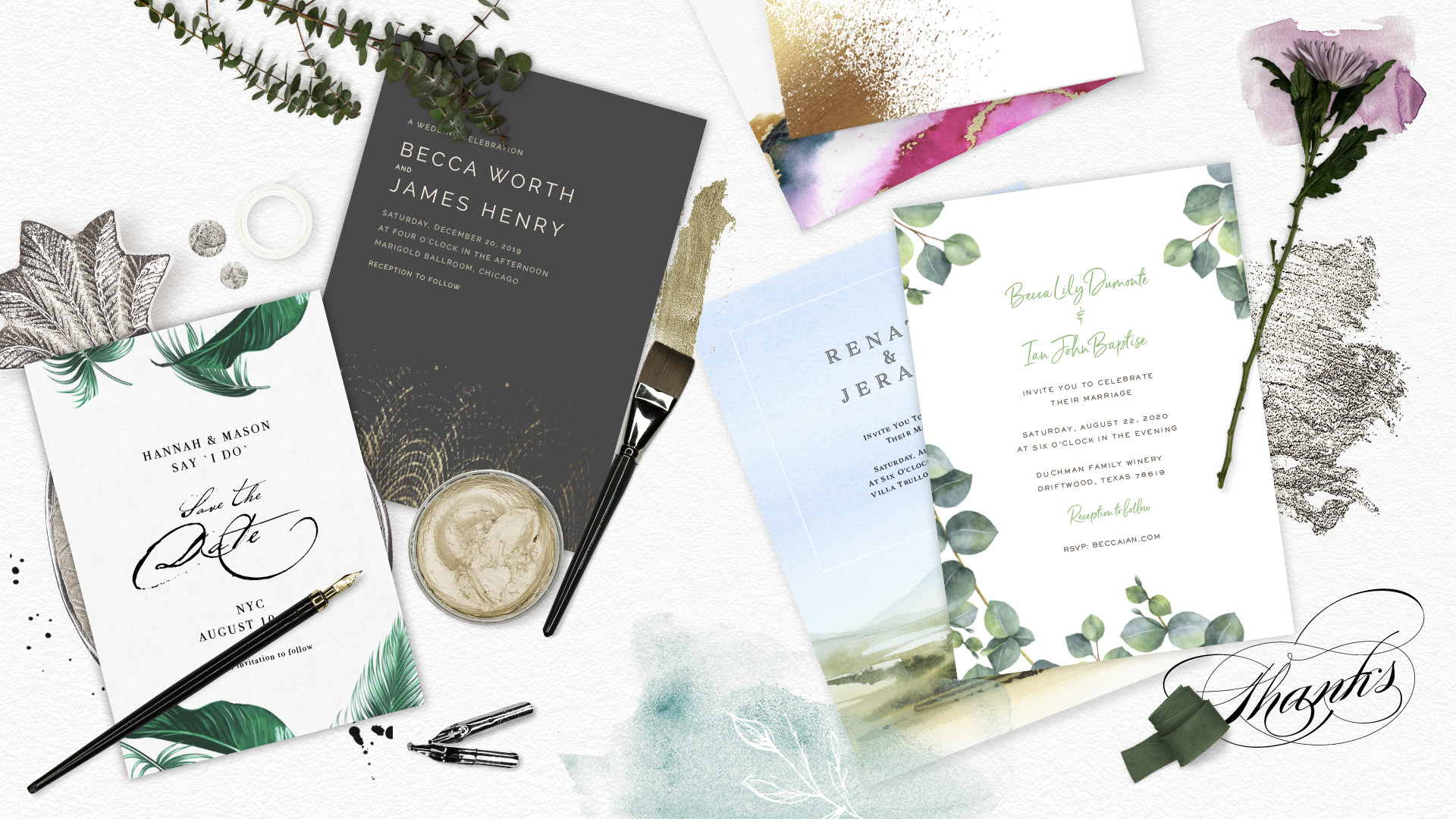 Send beautiful digital Announcements, Save The Dates, Invites and Thank You's to your guests. Choose and edit existing templates or create your own from scratch. The possibilities are endless. Included for free with your Appy account.