Life hacking allows people to take more ownership of their lives. Before attempting to hack life, people shouldn't just set an end goal but should also ask themselves how they want to feel on a daily basis. If people aren't happy with what they are doing daily they won't succeed. Maybe all this life hackery is just another way the internet tries to hold your attention. Some life hacks might really be game-changers. Either way, it doesn't hurt to try, right?!
Definition of life hack
informal. : a usually simple and clever tip or technique for accomplishing some familiar task more easily and efficiently. "Life hacks," as they are known, are all about eliminating life's manifold frustrations in simple and deliciously clever ways.
Why are life hacks so popular?
Life Hacks are the best things that can happen to a person. Why wouldn't you like to do the same thing in a short and simple way? Like Bill Gates always said He would like to hire a lazy person rather than hard-working person because he will find an easy way to do the same. Life Hacks merely make the work easy with the same results. They are popular because they can improve the rest of your life.
Follow me to save more money!
Don't forget to
follow me on Twitter for daily deals
and freebies. I am very limited on my posting on Facebook due to all their
"violations"
and such. I don't even like to post kitchen knives on there anymore! Whereas
everything
has been getting shared on Twitter. Of course, you are always welcome to still
follow me on Facebook
as well! So don't miss out on all the money-saving offers!
TODAY'S LIFE HACK
Turn any Google Search page into pirate slang by typing in "Google pirate" and clicking the "I'm feeling lucky" button. "Settings" will now be referred to as "Me like an' dislikes."
Speaking of pirates, take a look at these: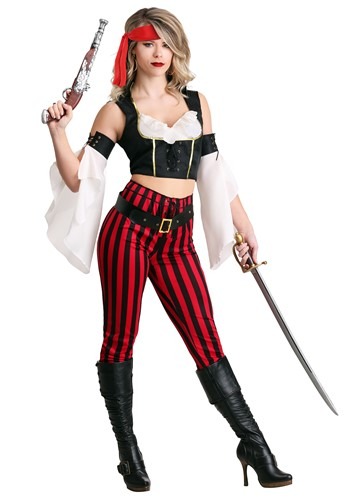 It's not always easy to rise to the top of the popularity scale on a pirate ship. Pirates are famously ornery. Maybe it's the sun, salt water, or having to eat hard tack for every meal but it doesn't take much to get on their list. You make one too many peg leg jokes and One-legged Jack will have you standing on the plank by the end of the week. But if you're too goody-goody it might be a problem as well. You can't be using a napkin, fork, and knife when you're eating your grease grits and salt pork. But this salty pirate knows how to walk the line. She's sassy with the people that like her to be sassy. She's nice to the cook, polite to the captain. She just knows how to get all her shipmates to like her but you could probably tell that from her outfit, right? This Made by Us pirate costume is a lot of fun with sassy stripes, elegant flowing sleeves, and just the right amount of ruffles. The featured pants are high waisted to complement your midriff top just right. The high-waisted pants have an elastic waist to help them fit just right. Our designers also created a gold trimmed midriff top with a scooped ruffled blouse neckline. It's paired with faux leather cuffs that fit on your upper arms and are bedecked with gorgeous flowing ivory sleeves.
You'll look absolutely gorgeous in this velvet bodysuit from our exclusive collection designed with attention to detail, a style that is always in season. Velvet quality is made from the finest material to ensure ultimate comfort and an excellent finish. Every piece in this 4PC PIRATE BUCCANEER BEAUTY is an element of beauty and purpose. It entails unparalleled elegance and fit, showcasing the queen's dominance of the tides. This Sexy Pirate Costume includes a Sultry Bolero with Epaulettes, Belted Overskirt, and Hat for a signature look. The chic velvet bodysuit features a ruffle detail to break down the ongoing monochrome bodysuit design, and the high waist cut perfectly accentuates your legs. The belted Overskirt gorgeously falls right from the waist to the floor for a traditional style, making them perfect for evening events. Complete the fearsome sea captain look with a sword (not included but available to purchase).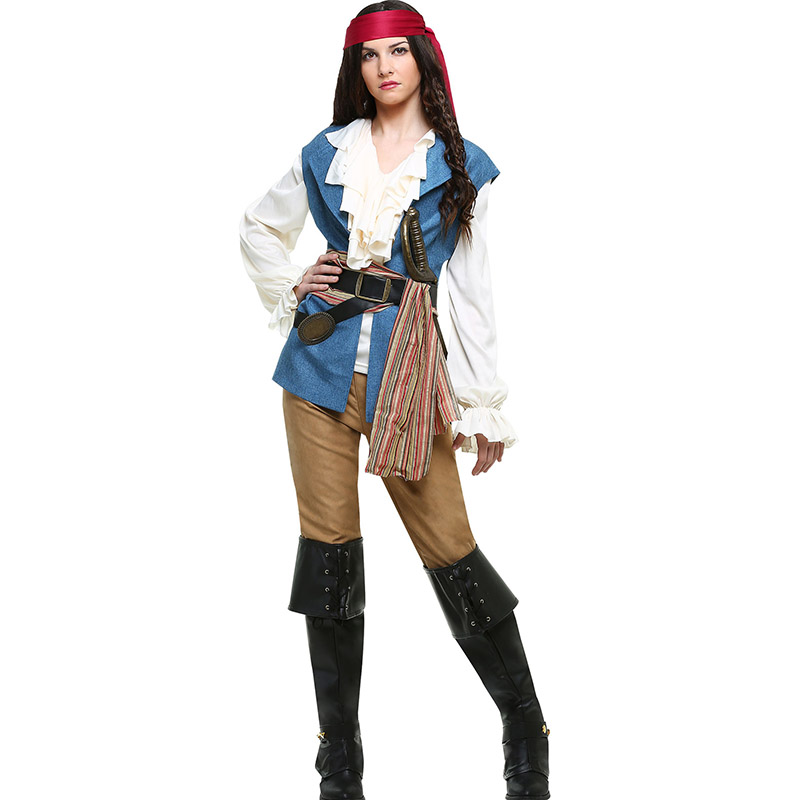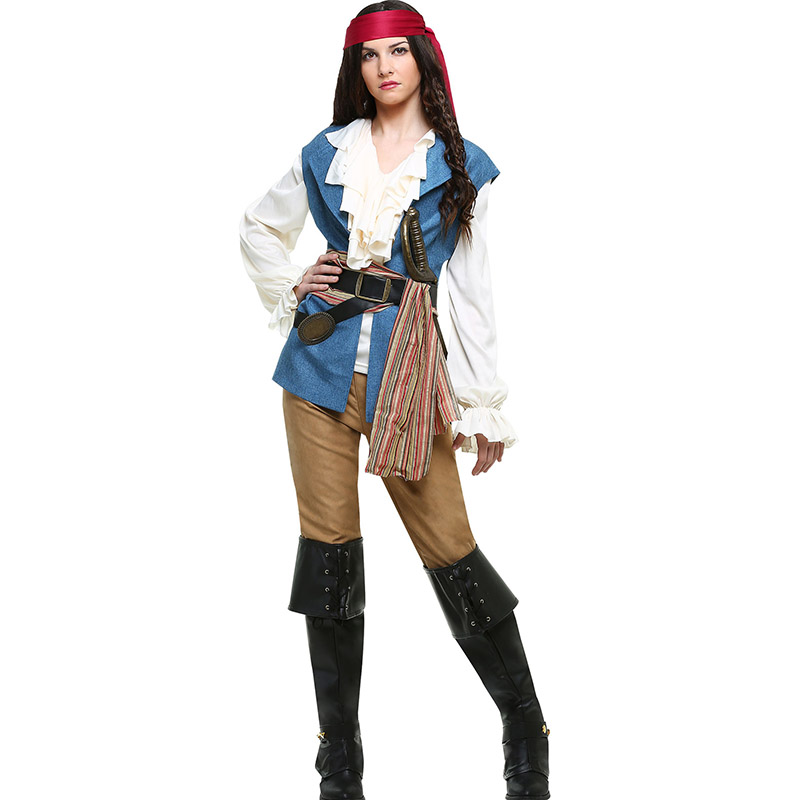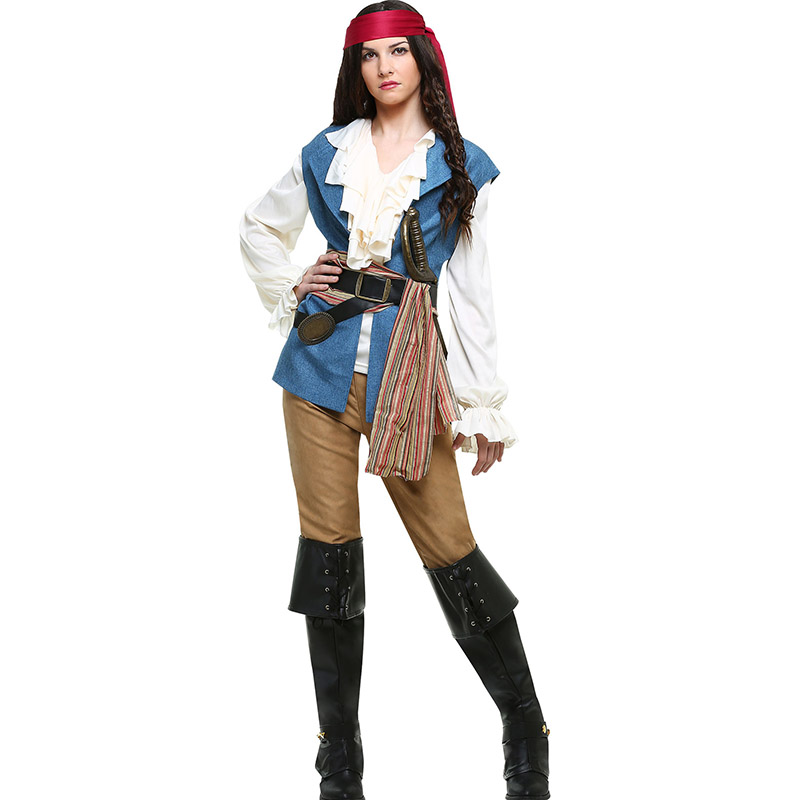 Pirate costumes is based on the welcome theme. The pirate outfit is used for Halloween and cosplay parties.Pirate halloween costume is very cool.
TODAY'S GREEN HACK
Stop throwing away food packaging items like elastics and twist ties and start yourself a "junk drawer." You'd be surprised at how many times you'll dip into this drawer to reuse items - as opposed to just sending them to the landfill.
Speaking of junk drawers, get them organized with these:
Banish the concept of a junk drawer with this tray that keeps stuff in order. Made of durable plastic with simple lines and thoughtfully designed, easy-to-clean compartments, non-slip lining and nonslip feet to keep things in place.
Felt Drawer organizer to keep your desk neat, no loud clanks thanks to the great feeling felt material.
One product is all you need to corral all your flatware or create order in your "no longer junk" drawer.