Definition of life hack
informal. : a usually simple and clever tip or technique for accomplishing some familiar task more easily and efficiently. "Life hacks," as they are known, are all about eliminating life's manifold frustrations in simple and deliciously clever ways.
Don't forget to
follow me on Twitter for daily deals
and freebies. I am very limited on my posting on Facebook due to all their
"violations"
and such. I don't even like to post kitchen knives on there anymore! Whereas
everything
has been getting shared on Twitter. Of course, you are always welcome to still
follow me on Facebook
as well! So don't miss out on all the money-saving offers!
TODAY'S LIFE HACK
How to easily calculate a 20% tip: Take the total cost of your bill and move the decimal one place to the left. Double that number to get your 20% tip!
BONUS TIP: View Life like it's a giant progress bar. Everything you do is progress. Sent someone a meme? You progressed your relationship. Drew a doodle? You progressed your art skill. Took a bath? You progressed your mental health. Just keep progressing.
Speaking of calculating things... reward yourself with a new calculator! People still use these right?!
12-digit desktop calculator with sleek white design and silver accents is perfect for the modern office. Large tilt LCD provides easy viewing. Check and Correct function lets you scroll through and modify your entries. Other functions include selectable decimal and rounding switches, percent key, automatic constants, backspace key, three-key independent memory and automatic power down. Hybrid power runs on solar power with battery backup.
With sophisticated features such as tax and profit margin calculations, a 12-digit display and high-end durability, this printing calculator is always ready for business. A fast, two-color, high-speed ink ribbon printing system ensures quick and efficient calculations. When you're not calculating numbers, a built-in clock and calendar make it a very useful addition to your desktop. Double-check function helps minimize errors for more accurate calculations. Backspace button allows you to quickly correct minor mistakes for time-saving operation. Printing calculator also includes currency conversion, tax calculation, business calculation, sign change, grand total, memory function and more.
TODAY'S GREEN HACK
Want to help reduce the 500 million straws that are thrown away each day? Buy a reusable straw instead. These are made from stainless steel and can be washed along with your dishes.
BONUS TIP: Using your laptop with the charger plugged in results in twice as much energy consumption. Unplug your charger during laptop usage, and save both energy and money on your next electric bill!
Speaking of straws, grab a couple of reusable straws to use while you are home or out and about!
Who else knew fashion could be so functional? This single sleeve will keep your straws clean and readily available for wherever life takes you. Coffee in the morning, smoothie in the afternoon, or for a glass of wine in the evening.
Save the earth in more way than one with our Single Sleeve Set. Keep plastic straws and discarded fabric out of the landfill with our upcycled or remnant fabric sleeve and reusable stainless steel straw.
And Speaking of Laptops, Treat yourself to one of these new ones!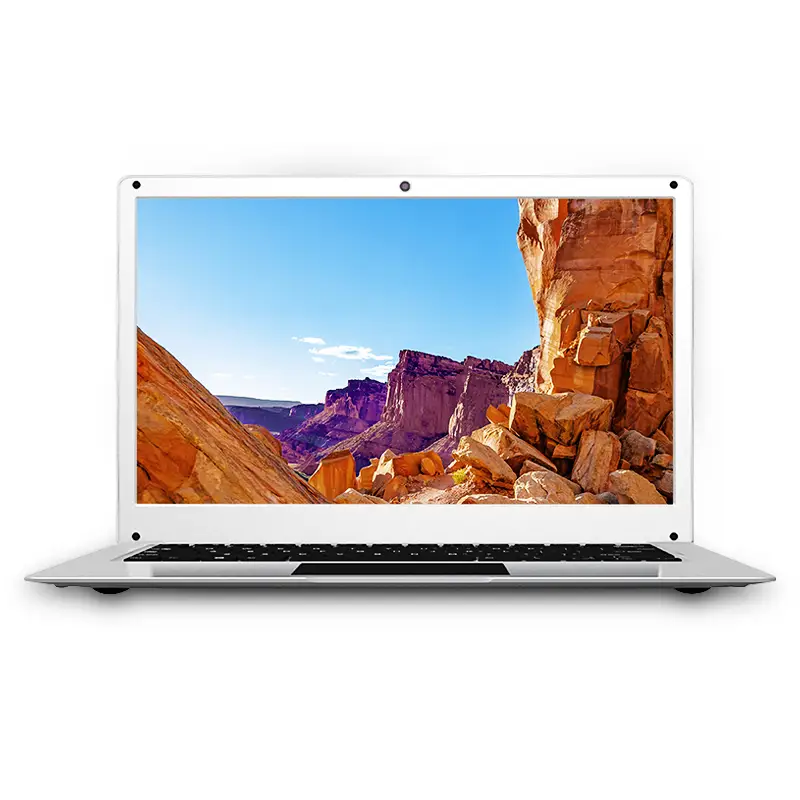 Equipped with 6GB large-capacity memory, 128GB storage, fast booting and reading and writing speed, low power consumption and low heat generation. 13.3-inch high-definition screen, 98% sRGB high color gamut, bright and vivid screen colors, showing delicate and realistic images. Equipped with Intel's new generation of Intel quad-core four threads. The performance is higher than the previous generation Cherry Trail platform, and the multitasking time is shorter.
The Shark Tank-winning startup, Tanoshi, is excited to announce the Tanoshi Scholar was named 2021 Best Laptop for Elementary Kids on ABC's Good Morning America. With greater durability, more educational content developed by award-winning educators, and with Zoom and Google Meet compatibility, the Scholar is ideal for distance learning. The Android 10-based Tanoshi Scholar has all of the features of the Tanoshi 2-in-1 including a detachable ergonomic keyboard, pre-loaded apps for distance learning such as Google Docs & Sheets, learn to code apps, and the ability to use with or without Internet access. Tanoshi believes every child should have a reliable computer at home, where they can develop the skills necessary for future success.